Earnings
// September 28, 2021 ■ 3 min read
Costco is once again enacting purchase limits on essentials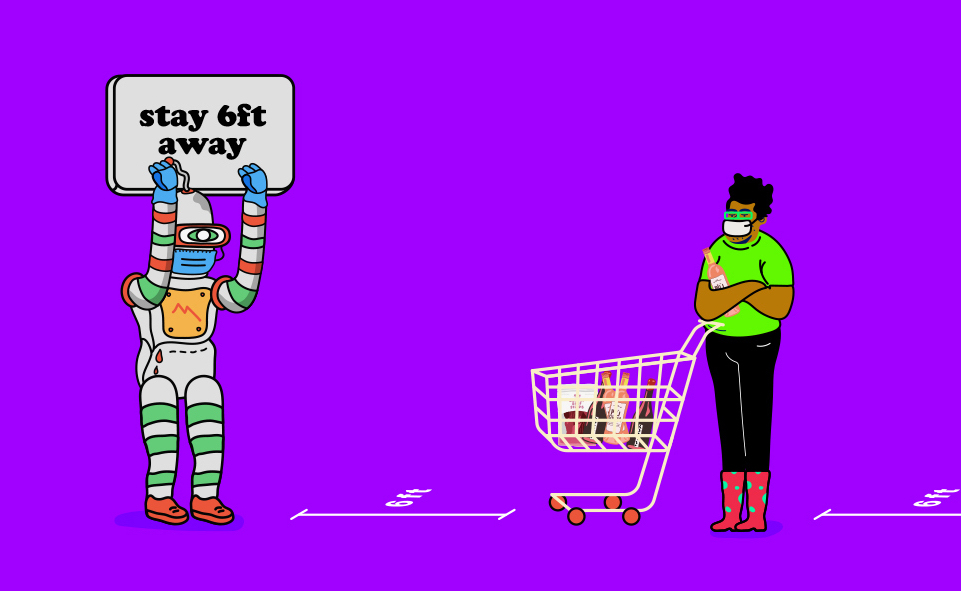 It is starting to feel like the spring of 2020 all over again: Costco executives announced the retailer was once again enacting purchasing limitations on essential products like toilet paper and cleaning products.
The retailer said during its fiscal fourth quarter earnings call last week that it is once again enacting purchasing limits on essentials like toilet paper, hand sanitizer and bottled water in order to combat supply chain delays. In March 2020, Costco was one of many retailers to enact product purchasing limits on these essentials, as consumer demand skyrocketed during the first wave of the coronavirus. The purchasing limits are one part of the retailer's broader plan to avoid stockouts and manage high demand going into the holidays.
Richard Galanti, Costco's CFO said that the company's supply chain issues essentially boiled down to the fact that it was having trouble getting enough product to its stores to meet demand in core categories.
"A year ago, there was a shortage of [cleaning and sanitizing] merchandise," said Galanti. "Now they've got plenty of merchandise, but there's two- or three-week delays on getting it delivered because there's a limit on short-term changes to trucking and delivery needs." He added that "various major brand [partners] are requesting longer lead times, [and] in some cases, [we've had] difficulty in finding drivers and trucks on short notice."
As such, said Galanti, the retailer is once again putting into place purchasing limits on "bath tissues, roll towels, Kirkland Signature water [and] high-demand cleaning-related SKUs related to the uptick in Delta-related demand."
While Galanti didn't share specific product limitations in the call, Redditors on the popular subreddit r/Costco have highlighted the different limits at their local stores. At one, consumers were limited to one unit of Kirkland paper towels and bath tissue. At another, consumers were limited to one package of Bounty Advanced paper towels.
Even before the pandemic, in 2019, there was a shortage of 61,000 truck drivers nationwide, according to the American Trucking Association. The pandemic exacerbated those issues globally, and now U.K. and U.S. trucking companies are bringing in truckers from abroad to try and meet demand. Still, everything from food shortages at grocery stores to fuel shortages are being blamed on the lack of truck drivers.
Other product categories beyond staples like toilet paper are impacted. For example, Galanti said that furniture rollout times have extended from eight weeks to twelve weeks, toys are being ordered earlier and chip shortages have affected stock in "computers, tablets, video games [and] major appliances."
Like many other major retailers, Costco is placing product orders early, chartering three of its own shipping vessels, and leasing thousands of containers on these ships to quickly move product between the U.S., Canada and Asia.
Despite the retailer's efforts, however, "inflationary factors abound" said Galanti. "Higher labor costs, higher freight costs… [and] higher commodities prices" have all lead to a price inflation across vendors and categories at Costco of "3.5% to 4.5%."
So far, though, inflation hasn't put a dent in Costco's sales. Last week, the company reported a revenue increase of 17.5% year-over-year to a total $62.7 billion in the quarter. The retailer's same-store store sales and comparable e-commerce growth, in particular, were up 15.5% and 11.2%, respectively, as membership renewals climbed up.
Lora Cecere, founder of research firm Supply Chain Insights, said the behavior patterns of today's consumers are similar to those of March 2020. Given this sudden demand in an already tightened supply chain, Cecere predicted other retailers may have to enact similar policies.
"While it goes against every instinct in a retailer's body to turn away sales, from a supply chain perspective it makes perfect sense to set purchase limits," said Daniel Stanton, author and CEO of Mr. Supply Chain. "Especially for products like toilet paper, where both the supply and the consumption are stable, but where demand or purchasing behavior can increase radically when people panic."