How one CPG brand built a business on Amazon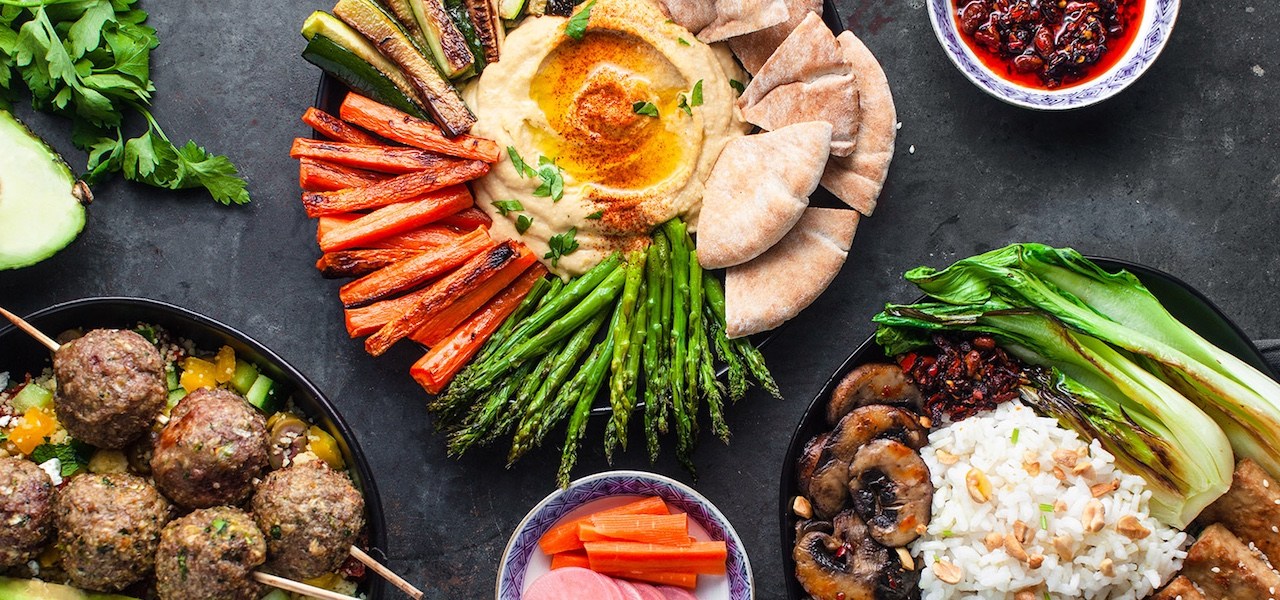 Amazon's rocked the boat for its vendor partners over the past month, but not all brands selling on the platform are reconsidering their relationship with the platform.
Colavita, a CPG company selling Italian-sourced products like olive oil, tomato sauce, pastas and chocolates, launched an e-commerce store 15 years ago that served primarily as a marketing tool for customers searching for Italian olive oils and related products online. It didn't drive considerable sales. Colavita USA CEO Giovanni Colavita said that he had to rethink the brand's e-commerce strategy when he came to the realization that people don't shop for grocery products piecemeal online.
"We're not a supermarket, and our dot com would never become a one-stop shop," said Colavita. "So I stopped investing in our own e-commerce site, and launched on Amazon and Jet.com and other online partners."
At the time, the brand's priority was to raise customer awareness by appearing on major platforms. But, Colavita said, e-commerce sales dramatically increased, beginning in 2014, driven by results on Amazon.
Colavita's key stats:
Colavita's olive oil is now the top-selling olive oil on Amazon.
E-commerce sales now account for around 20 percent of the Colavita Group's total $250 million in annual sales.
The company expects to see e-commerce sales increase in the triple digits this year, brick and mortar sales to increase by 10 percent, and meal kit sales to double.
Colavita said that he attributes the brand's success on Amazon and other e-commerce sites, like HelloFresh, to organizing a "non-traditional" retail team around e-commerce and social media and marketing efforts as soon as the company began investing in selling there. It didn't wait until the product took off online to build a team around the digital business. In 2010, as soon as Colavita put products on Amazon and other e-commerce platforms, it began building its online retail team: According to Colavita, the brand hired an SEO manager, a graphic designer, and a full social media and digital marketing team.
The brand also made the decision to sell directly to Amazon as a vendor, a move that Colavita said ensured that everything shipped to customers was packaged properly and in a way that would survive the delivery journey. Also critical was preparing both manufacturing and e-commerce teams for unanticipated growth: Orders could vary from 10 cases to 1,000 cases from week to week — hinting at the unpredictable cost of doing business on Amazon — so order fulfillment was sourced openly, from wherever product was available.
Colavita said putting together a nimble e-commerce team that could work with and optimize the Amazon business was critical in protecting the brand from a future where, for example, Amazon could flip a switch and change how it works with vendors.
"Regardless of whether you're running your own e-commerce or not, you need to have a team in place first that can handle e-commerce," said Colavita. "That's not a traditional team. You will never succeed online with traditional sales and customer service — it's like trying to do business in two different countries, with one team." — Hilary Milnes
Measuring the power of Amazon
Feedvisor released a study last week that measured Amazon's impact on online shoppers. The 2019 Amazon Consumer Behavior Report sheds light on how influential Amazon, and Prime, is on the shopping journey.
Amazon owns online: 66 percent of customers typically start their search for new products on Amazon, and 95 percent are satisfied with Amazon search results. When consumers are ready to buy a specific product, 74 percent go to Amazon to do so.
And Prime wins: Prime eligibility is a significant factor for 67 percent of customers when choosing to purchase a product on Amazon, and 75 percent of Prime members search specifically for Prime-eligible items on Amazon.
Ads are helping: 73 percent of daily or almost daily online shoppers have clicked on an Amazon product ad while browsing the web, and 83 percent ultimately purchased the product.
Consumers are eager for more brands to have a presence on Amazon: Of the consumers who shop on Amazon daily, 100 percent at least occasionally go to Amazon in search of products from specific brands. However, only 41 percent strongly agree that they are satisfied with the number of brands they know on Amazon.
Our data says you want fries with that
McDonald's has acquired marketing technology company Dynamic Yield for $300 million, a marked investment in machine learning and big data for the fast-food chain. Dynamic Yield's data technology tracks patterns in customer purchasing behavior to offer up related suggested items at checkout for people shopping online. McDonald's, which serves 68 million people in 120 countries, plans to use Dynamic Yield's technology to crunch information and strategic decisions out of the massive amount of customer data that flows through touchpoints like in-store, drive-thru and online ordering.
McDonald's is likely to set off a string of copycat acquisitions as brands and retailers begin to accept that when it comes to machine learning and data processing, it's faster to buy than to build, and buying it means that brands no longer need to rely on third-party data. There's evidence of this type of purchase playing out positively in the market already: Kroger's grown its Precision Marketing business off the back of its 2015 acquisition of 84.51, Dunnhumby's technology assets. In November, beauty retailer Ulta purchase two AI and augmented reality startups, QM Scientific and GlamST, as it looks to own a piece of the tech direction that cosmetics is headed in.
"Major brands are investing in a variety of areas, including data and technology solutions, to deliver more tailored and unique consumer experiences in-store and online. For McDonald's specifically, this acquisition shows their continued efforts to move in a customer-first direction and to improve the buyer experience by providing a higher level of convenience and personalization," said Kelly Davis-Felner, head of North America Marketing at Bazaarvoice. "McDonald's taking the technology in-house to collect their own data may point to their leadership in delivering a personalized experience. The key is using this data in meaningful and relevant ways that improve the customer experience." — Hilary Milnes
The Care/of expansion strategy
Monthly vitamin subscription service Care/of announced this week that it's releasing a line of protein and nutrition powders — the company's first new product line since launching in 2016. It's a logical extension to give the company another entry point into the booming wellness space. Care/of CEO Craig Elbert spoke with Digiday more about how it's marketing the new product line, and the company's plans for 2019. Care/of has taken on $44 million in venture capital funding in total, and Elbert said the company's revenue grew 5x in 2018.
Quizzes: A key component of Care/of's strategy, the company asks customers to take a quiz before recommending specific vitamins (and now protein powders to them). Elbert said that more than 2 million customers have taken Care/of's quiz since 2016. The quiz asks potential customers questions about how often they currently take vitamins, whether they're looking to take vitamins to improve the health of a specific organ, like their hair or skin, as well as diet and exercise habits. The quiz then spits out a recommendation of vitamins to take (fish oil, magnesium), as well as a summary of what research shows about the benefits of that vitamin or nutritional supplement.
Elbert said that the goal of Care/of's quiz is to "make complex problems — human nutrition and academic research — as simple and straightforward as possible." But: it's also a valuable data gathering exercise. It mixes in nutritional questions with questions about how a customer heard of the company, and how often they're willing to take vitamins or nutritional supplements.
Marketing: Elbert said that Care/of relies on podcast sponsorships, direct mail, and deals with influencers to spread the word about the product.
2019 plans: Elbert said that one of the things Care/of is focused on this year is "keeping an eye on other ways to incorporate more convenience into a person's wellness routine." Translation: Care/of seems committed to the subscription model, and is exploring other wellness products that people will want on a regular basis.
Other news to know
Glossier has hired Elle.com editor Leah Chernikoff as its head of content, who will oversee all brand content as well as content on Into the Gloss, Glossier's sister blog.
Amazon is opening 100 kiosks at malls in India, where it will sell Amazon-branded tech products.
Tommy Hilfiger's Fifth Avenue store is officially closed.
CVS will start selling CBD products in stores.
What we've covered
Wayfair finds a home: The online furniture retailer is opening its first permanent store outside of Boston.
Just download it: Nike's app is driving direct sales in Nike stores.
Full circle: DTC brands are acting like traditional brands.
—
Sign up for the Modern Retail Briefing to get retail news, analysis and insight delivered to your inbox every morning.