CPG giants are rushing to acquire new types of health and wellness startups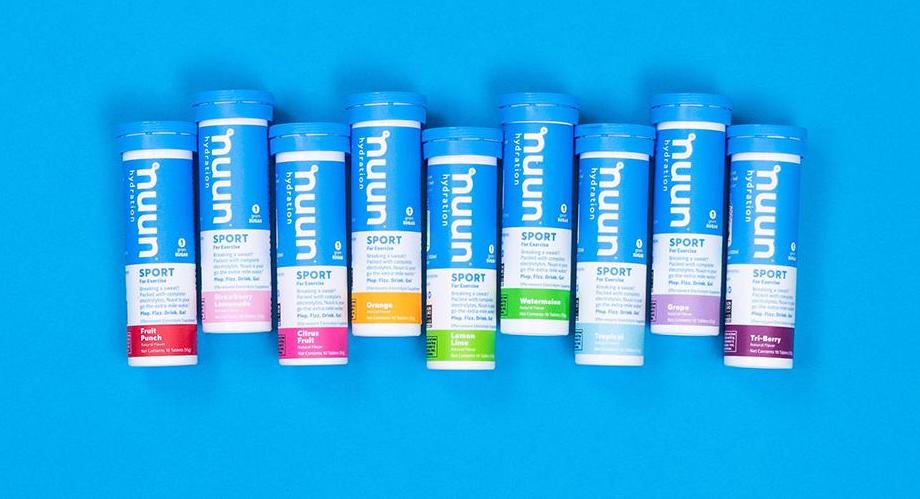 CPG giants are expanding their health and wellness scope by acquiring upstart brands.
To do this, food and beverage conglomerates are going beyond buying out vitamin and supplement startups. As a result, brands that pitch themselves as health-focused are also reaping the benefits of consolidation. These startups range across several CPG categories, including snacks and water supplements, and some sell different types of products than the more traditional health and wellness brands.
The rush began last November, when chocolate maker Mars Inc. acquired healthy snack company Kind North America. This month, Nestle Health Sciences acquired hydration tablet maker Nuun for an undisclosed amount. The move followed Nestle's $5.7 billion acquisition of several vitamin and supplements brands by The Bountiful Company, including Nature's Bounty, in April. Following its purchase of electrolyte drink mix Liquid IV last fall, in April Unilever acquired Onnit, a Texas-based nutrition supplements brand, for an undisclosed sum. Finally, earlier this year, Mondelez acquired keto-friendly chocolate brand Hu for an unspecified amount.
In the past, companies like Unilever and Nestle focused on health and wellness by either focusing on more traditional health-focused products, like vitamins, or acquiring startups that tapped into a popular health-focused buzzword, like organic foods. For example, in 2017 Unilever acquired natural condiments brand Sir Kensington's for a reported $140 million. And, before that, PepsiCo scooped up the packaged juice and smoothies brand Naked Juice in 2006. Now, they are acquiring brands in categories like functional beverages and healthy snacks, which purport to be health and wellness focused by virtue of having healthier, simpler ingredients. It's reflective of the fact that the terms "health and wellness" are starting to creep into more categories.
"Vitamins and supplements are a key part of our business and have contributed to strong growth acceleration," said Nestlé Health Science CEO, Greg Behar said in a statement released when Nestlé  announced its acquisition of The Bountiful Company. "This acquisition complements our existing health and nutrition portfolio in terms of brands and channels." 
The pandemic has increased consumers' interest in health and wellness now. In an April 2021 survey by McKinsey, 79% of the 7,500 respondents said they care about wellness, with 42% considering it priority.
As the wellness trend grows, an array of startups are positioning themselves as health-focused brands. This has manifested in a number of different ways, with some startups, like Kind, claiming to be healthier because they use simpler ingredients. Then there are brands like Nuun and Liquid IV, which claim to be healthier alternatives to popular sports drinks like Gatorade, because they have less sugar.
Kat Cole, advisor, investor and former president of Focus Brands, said that, generally, large companies have a harder time incubating a new brand from the ground up. This is due to costly factors, including diverting production resources and R&D from larger, profitable businesses. "That's hard to rationalize," Cole said. "It's a lot easier to acquire and help grow a founder-driven brand with a compelling story." Nuun, for example, has built a sizable customer base among fitness enthusiasts, most recently via its DTC loyalty program.
More than ever, the consumer has an appetite for younger products, said Cole. However, the trend has been growing for years. "But these deals are happening much quicker than before," Cole said, pointing to Mondelez International's recent acquisition of chocolate brand Hu, which launched in 2012. In contrast, General Mills' 2014 purchase of Annie's Organic came years after the brand, which launched in 1998, expanded nationally. More recently, in 2019 Nestle acquired subscription vitamins service Persona — founded in 2017 —  for an undisclosed amount.
"Part of this is due to the data that shows these brands' fast penetration in the market," said Cole. Still, other CPG giants, including Kellogg, are taking a hybrid approach to acquisitions. Kellogg's venture arm, called 1894, incubates and invests in brands that aren't under Kellogg's portfolio. The conglomerate also acquired RXBar for $600 million in 2018.
As CPG conglomerates buy out more startups, "it proves that young, fast-growing companies are hard to copy via in-house R&D," said Martin Murray, co-founder and CEO of waterdrop, a Europe-based brand that sells water-enhancing tablets containing ingredients like blackcurrant and elderflower. These deals also signal large companies' long-term interest to invest and capitalize on wellness, he continued.
For big CPG players, the tendency to go after smaller brands as they grow needs a balanced approach, said Cole. "As more consolidation occurs, startup founders will need to consider their brands' potential ownership of the market," she said.