Digiday Research: Retailers plan to permanently reduce reliance on pop-ups, marketplace platforms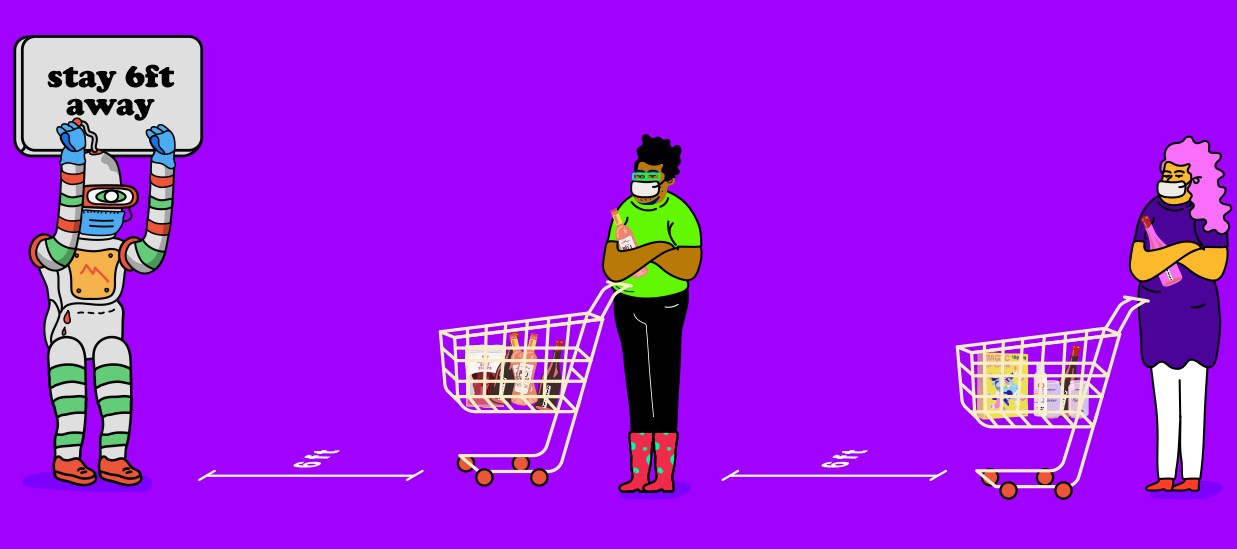 Coronavirus will permanently alter how brands and retailers use physical stores.
That's the resounding message of a new Digiday/Glossy/Modern Retail Research survey, conducted this April. The survey, which focused on 100 executives in fashion and beauty brands, asked respondents about their use of "offline" or physical channels.
Temporarily, respondents said they would be "leaving" or reducing the use of nearly every single retail channel, except mass retail stores. The majority of respondents were leaving pop-up shops, shop-in-shops, permanent brand stores, as well as "retail-as-a-service' platforms.
But permanently, a third of respondents that use "retail as a service" platforms like Neighborhood Goods or Showfields said they would be leaving or reducing their use of the channel. About 10% of respondents plan to permanently stop using pop-up shops, while 15% said they'd stop using mass retail stores and especially boutique stores.
Brick and mortar for most companies is their bread and butter. For many companies, especially DTC startups, retail has been an important channel for their non-online growth, especially as it tends to perform better, and be more profitable than online channels.
Most brands had to shut down their physical stores during lockdowns. The issue now is even as talk of "re-opening" begins, figuring out exactly when to re-open stores, and as evidenced by this data, which physical spaces to continue to even invest in. Ashley Merrill, CEO of Lunya, who had to shut down her own physical stores temporarily, said that one thing she's cognizant of is that while retail will come back, things are going to be different: Certain considerations around wholesale partners will and have to change, and certain decisions she would be made before coronavirus regarding where to sell will also be different. "I'm going to rethink a lot," she said.