Dollar General shares optimistic 2022 outlook, despite supply chain challenges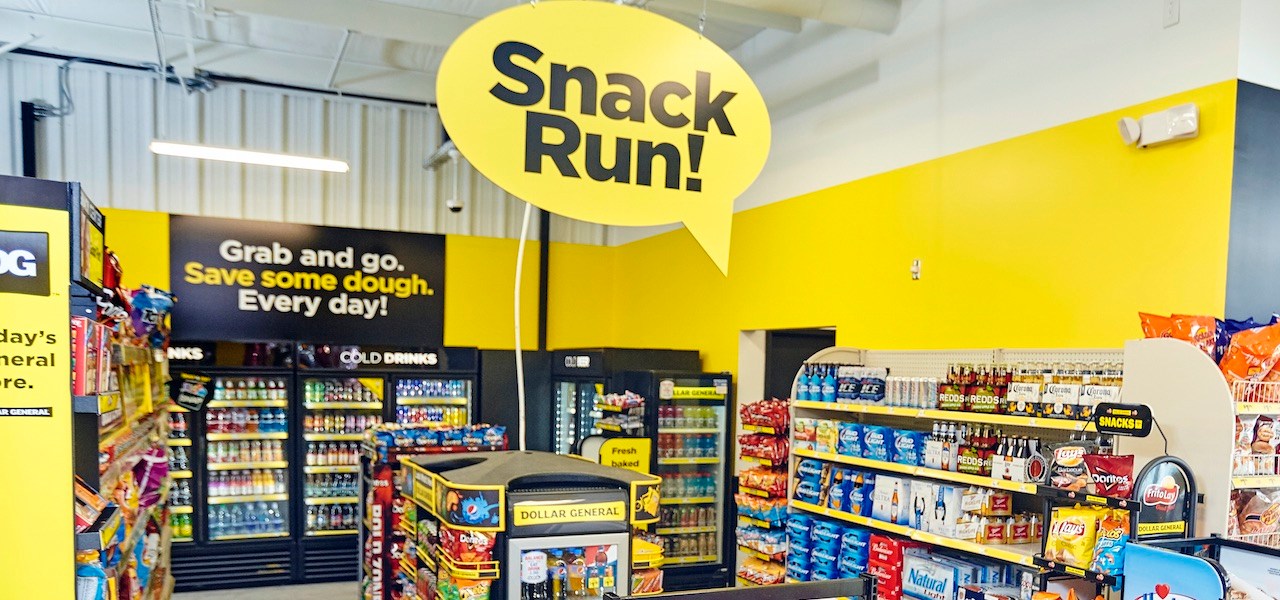 Dollar General
Despite challenges in the first few months of the year, Dollar General shared an upbeat fiscal year outlook during its fourth-quarter earnings call. 
The discount retailer expects net sales to rise about 10% this year, and comp sales to rise about 2.5%, according to its fourth-quarter earnings. Dollar General also raised its quarterly cash dividend by 31% and reiterated plans to open 1,110 new stores and remodel 1,750 locations. That includes nearly tripling the number of stores under its Popshelf banner — which targets wealthier shoppers and mostly carries items under $5 — by the end of 2022.
Dollar General's outlook indicates that it expects to thrive amid inflationary pressures, supply chain constraints and rising fuel costs. Though the company does expect challenges in the first quarter, with comp sales projected to decline up to 2%, analysts said Dollar General's healthy position will help the company resist short-term headwinds like elevated supply chain costs and staffing challenges.
"While we expect this challenging environment to persist over the near-term, which is reflected in our [first quarter] and fiscal 2022 outlook, we're confident we are taking the appropriate actions to manage through this period and deliver on our full-year plan," Dollar General CEO Todd Vasos said during a call with analysts. "In fact, I'm pleased to report our staffing levels are back to 2019 pre-Covid levels in both our stores and distribution centers." 
As the cost of goods rises, Dollar General may be primed to benefit from consumers falling back on value-based offerings, said Chelsea Gross, director industry analyst at Gartner. Additionally, she said store openings are generally a positive sign for retailers that plan to grow their reach and overall footprint as long as they remain steady around certain cost structures. 
Dollar General is "notorious for finding lower cost structures around their leases, going to areas that are less populated so that they can have an optimal structure in place," she said. Earlier this month, Dollar General announced it is planning to add 10,000 jobs in 2022 due to its new store openings.
For the fourth quarter, Dollar General's net sales increased 2.8%, with same-store sales down 1.4% year-over-year, but increased 11.3% on a two-year stack basis. The company's fiscal year net sales also increased 1.4%.
Near-term challenges
Some of the issues that Dollar General is facing are not unique to the retailer, Gross said. Staffing shortages, the surge of Omicron cases, supply chain costs and stockouts plagued retailers over the holiday season. Dollar General executives said customer traffic declined in the fourth quarter, but it was largely offset by growth in average basket size.
Vasos said in the call that Dollar General had sustained a "higher than expected product and supply chain costs" in the fourth quarter. He noted Dollar General is beginning to see "meaningful improvement" in its in-stock levels. 
"I can sense that they're still working through some of the supply chain issues and a lot of the general challenges that many retailers have been facing, so certainly not specific to them," Gross said. 
Despite these headwinds, Dollar General made a significant boost to its quarterly dividend and repurchased $2.5 billion of its common stock. These moves by Dollar General indicate its confidence for growth going forward, said Annika Sisodia, market researcher at TipRanks.
"They are positive that they're going to meet increases in revenues and profits for this year. But they did say that going forward, there will be a more challenging than expected operating environment," she said. "Will they see solid sales and profit growth in 2022 and beyond? It will depend on how they deal with all these market risks."
Dollar General's growth plan
Dollar General is placing its bets on brick-and-mortar expansion this year. The company is planning to execute 2,980 real estate projects in the fiscal year 2022, which also includes 120 store relocations. During the quarter, the company also opened 25 new Popshelf locations. By the end of 2025, the company expects to increase Popshelf's store count by approximately 1,000. 
"What Dollar General is positioning themselves to do is to thrive in their current base," said Ethan Chernofsky, vice president of marketing at Placer.ai. In growing the footprint of its suburban-focused concept store, Popshelf, the company is also creating an opportunity to appeal to a more affluent demographic. "I think it's a really powerful combination to have," he said.
"I think what makes Dollar General special is the fact that they seem to have a very clear strategic vision of how they're going to expand from this point," Chernofsky said.