'Adjust your roadmap': DTC brands are stretching into new categories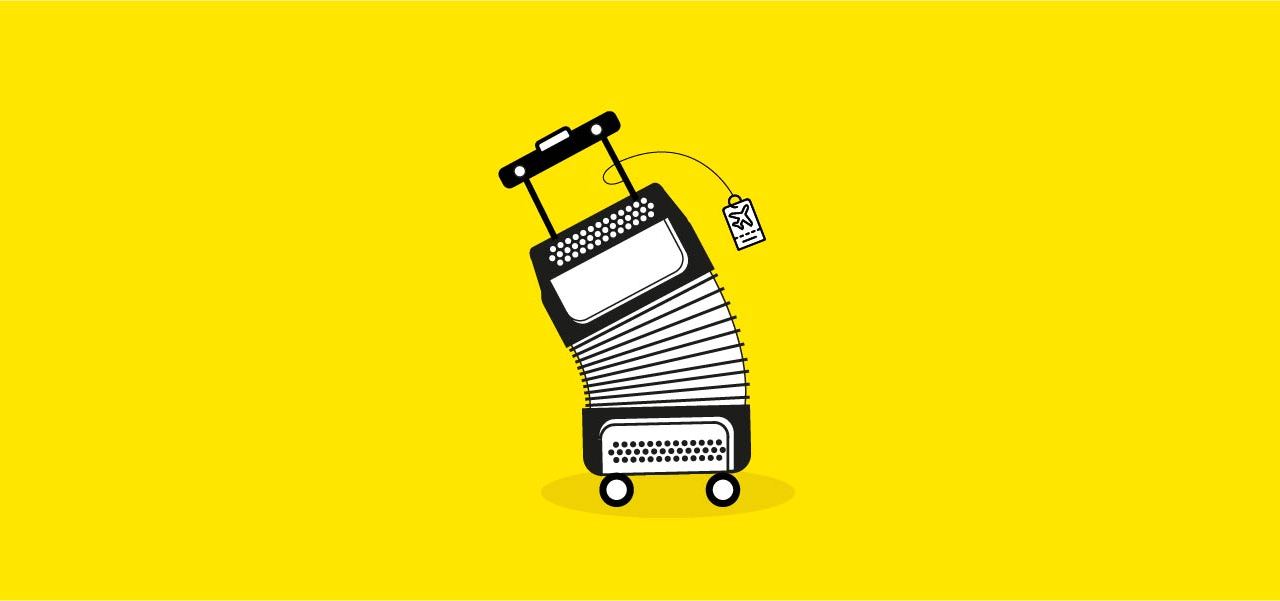 As an associate at General Catalyst, Rachel Blank was on the investor's side of the table during telemedicine company Ro's initial pitch to the fund for a seed round in 2017. At the time, Ro was Roman, a single-product company selling erectile dysfunction medicine online to lower the barrier for men wanting access.
Listening to Ro's founders talk about the problem they wanted to address — that men didn't go to the doctor to discuss symptoms of ED regularly, and the existing stigmas around the issue — Blank saw more opportunity for the company to address similar women's health problems, too. A little over a year later, Blank joined the company in September 2018 as Ro's head of strategy and co-founder of Rory, a similarly modeled company addressing the symptoms of menopause.
After initially launch with an ED pill, Ro now encompasses Roman (which sells hair loss, premature ejaculation, herpes and cold sore treatments alongside ED pills), Rory and Zero, a brand selling products to help people quit smoking. Ro raised $88 million in the fall in its Series A funding to propel the launch of Zero, and this week, TechCrunch reported that the company had raised an $85 million Series B, bringing its valuation to $500 million. The fresh funding will be, in part, to drive the development and growth of Rory.
"What you want to see as an investor is the ability to move into different categories and have a bigger market to play in," said Blank. "Ro started with just erectile dysfunction, but this wasn't going to be an ED company forever. We want to change the healthcare system. That's our end goal. To get there, you learn from the customer from the beginning and then adjust your roadmap."
It's a launchpad model currently in play by other direct-to-consumer brands that got their start as single-product businesses. These brands have category-owning ambitions baked into their processes: the DTC model is built on a direct connection to customer feedback and owning first-party customer data, not outsourcing it to retailers. That's shaped long-term visions around how far these brands can be stretched, and the stronger the brand, the stretchier it is. Industry leaders, like Nike and Levi's, have pivoted away from core products to serve more customers and make more money. DTC brands are now following suit — the difference is, they're doing it at a much faster pace, saddled with VC funding.
Category creep
Casper, a mattress brand that now makes a nightlight, pillow and dog beds, wants to be a sleep company. Bombas, which sells socks, now also makes cotton T-shirts, and wants to be a "comfort" company. Lola started by selling tampons with fewer ingredients; after launching its sexual wellness category last year, it considers itself a feminine hygiene and wellness brand. Like Ro, Harry's saw a fast foray into women's and launched Flamingo, a women's razor and CPG brand, last year. Buffy, a comforter brand that uses sustainable materials, wants to spread that product approach not just to sheets and pillows but to sofas, rugs and dining tables as well. Bark wants to be the de facto dog brand, after launching with a subscription box for dog toys. Some of this is largely branding, but the companies are able to pivot into new categories quicker than others.
Away, which started by selling suitcases, has launched other travel accessories and is in the process of hiring someone to lead its push into the wellness and CPG category. The brand's ultimate goal, according to co-founder Jen Rubio, is to be able to touch on everything related to travel.
"We're not interested in buying a customer over and over again through paid marketing. We're interested in how do we keep the customer engaged," said Rubio in a previous Digiday interview. "Right now it's through them reading our editorial content and buying products like the Everywhere shoulder bag. In the long term, they're staying in Away hotels."
Category creep has set in. To drive customer and revenue growth as well as meet high valuations, DTC brands are testing how far they can stretch beyond initial value propositions, looking to own an entire lifestyle category for modern customers instead of one product. At face value, it's not unlike the traditional path to becoming a lifestyle brand long practiced by labels to pad out the bottom line, like buying Tommy Hilfiger-branded hand towels at TJ Maxx.
Using data to figure out where to go
What's different for DTC brands is the data-based DNA. To avoid product bloat and overstepping, modern companies are keeping customers involved in the expansion process to ensure that, while more products will ostensibly drive more revenue, they're only reaching for customer dollars where they've received permission to do so.
"Brands that we invested in are looking to be category winners, and not product manufacturers," said Andrea Hippeau, principal investor at Lerer Hippeau, which has invested in companies like Allbirds, Casper and Lola. "Unlike traditional retailers, DTC brands have a direct line to their customers. So decisions are very calculated."
Hippeau said that the brands best positioned to pull it off are the ones that started with a hero product — one well-defined and well-made product — but built a marketing strategy around it that set it up to create in-roads to other products, categories and customers. Several factors underpin a single-product launch strategy, including limited capital and manufacturing partners. But a more focused brand can more easily drill into public awareness and cut through the noise.
Harry's, for instance, wanted to improve the shaving experience for men and build a brand resonated with modern customers. Doing the same for women was an easy way to address the other half of the population that they weren't before. Within Harry's and Flamingo, shaving origins led the company to expand into the rest of the bathroom, launching body products as well.
"Our DTC platform has created a one-to-one feedback loop with our customers, enabling our insights and analytics teams to map out which categories we'll move into next based on real-time feedback and trends we're seeing across our portfolio," said Harry's CCO Brittania Boey. "These findings, along with other deep, proactive consumer work like focus groups, customer interviews, testing and studies, help us create the products our customers are seeking."
It's not just communication between brand and customer that's giving DTC brands the agility to launch new products; it's the communication between teams. Allison Stadd, the vp of brand reach at Bark, said Bark's internal product team has created a flywheel effect: The dozens of people working across product design, graphic design and supply chain work with the marketing and merchandising teams (Bark sells at Amazon and Target as well as other marketplaces) to plan new product launches accordingly.
"We defined a Bark brand canopy and then plotted out everything that would fall under that. Everything has to fall into one of the brand microcosms in order for it to make sense, and that pairs with the financial opportunity involved," said Stadd. "Is it something that customers want, does it fall in line with the customer and brand, does it justify the resources, is it scalable? There are places we wouldn't go."
Bark, for instance, would never sell cat products.
Picking a lane
Brands have to set their parameters in order to avoid diluting the customer trust that will set them up for longevity. Lola is focused on being a "her" brand, said co-founder Jordana Kier, meaning it's not interested in launching products for men or babies. Ro has to make product decisions based not just on what customers want, but on what's responsible for a telemedicine company to sell. For Rory, Blank said, there are certain menopause treatments that need to be done with a doctor in person. The company's purpose is to fill in the gaps of appointments, and not overstepping is critical in maintaining trust.
"It's about building this for our members, so that we're also making sales. An investor needs to see this long-term, sustainable growth after the initial growth phase. So how do you get to the next growth phase? You can't growth hack by throwing new products at the wall. You need to build a brand with a long-term vision," said Blank.
VC pressure can push brands, however, and that impending crush will separate the brands that are able to live up to the vision they laid out in front of investors at the beginning, and the ones who can't. Buffy, the comforter brand, hasn't taken outside funding, and it's taken over a year to launch its second product. CEO Leo Wang said that unlike other brands who can funnel VC cash into new product launches, or build a brand off of products that lose money on the assurance they'll figure it out later, every one of Buffy's product unit economics has to make sense. That's changed the pace of its expansion, but he thinks the slower growth rate will help to solidify Buffy as a complete home brand.
As the DTC brand category matures, companies have to prove their brands have longevity while meeting shorter-term expectations.
"All of these DTC brands are thinking about this pressure to go in the market and be successful, and the pace of that growth is ever increasing. It can't take 20 years, you have to do it in 10," said Eurie Kim, general partner at Forerunner Ventures. "The expectations are high, the risks are high. The key is not falling to that pressure and losing your north star and your customer. The minute you start doing that you're losing touch with what the customer needs, and ultimately, you'll lose the right to sell to them."
—
Sign up for the Modern Retail Briefing to get retail news, analysis and insight delivered to your inbox every morning.