DTCs are facing a copycat problem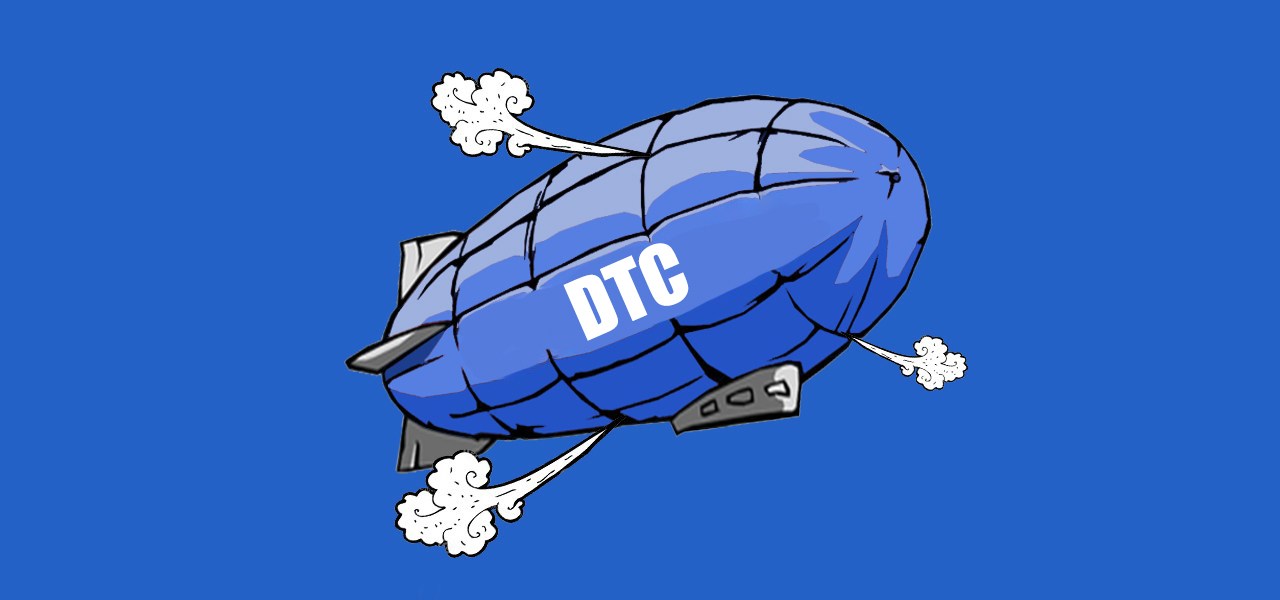 Some say imitation is the sincerest form of flattery.
That's what DTC health company Ro claimed this week in a Medium post. The company's co-founder Zachariah Reitano noticed its competitor Hims had launched a new doctor's visit feature that looked awfully similar to its own. The user flow was nearly the same, as were the questions asked and the popups — even a stock image was identical.
Instead of lambasting the company, Reitano told the world that he took it as a compliment. "At Ro, we consider ourselves to be the most patient-centric company on the planet and, if other people think so too, we can't be mad, right?" he wrote.
Though egregious, this ordeal is a helpful example of one digital native upstart allegedly cribbing another's. It's a growing issue companies — and founders — are being forced to reckoned with; Many smaller brands are growing, raising more venture capital and looking towards others in the space for best practices. Meanwhile, the DTC space is small — and when trends are set, others try to ride that wave.
Another recent example was the CBD sparkling water drink Recess, which noticed that a Canadian drink Daydream was copying not only its aesthetic but flavors too. According to Recess founder and CEO Benjamin Witte, he had noticed other brands copying a few parts of his company's branding — be it the color gradient, Instagram aesthetic, can design — but this Daydream example "took it to a new level."
"They copied an obscure flavor like blackberry chai," said Witte. He believes, however, that his brand cribbing example and Ro's are slightly different. One is user flow, he said, "the other is brand." Even though Recess sent Daydream a cease and desist last May, the site competitor's remains up — and it continues to look an awful lot like Recess's.
At heart, this points to a growing pressure founders face when growing a brand. It's easy to launch a product, but it's harder to grow a brand — especially in an ever-expanding DTC industry.
Part of this has to do with resources. Many founders turn to agencies to build their brand and marketing. Over the years, a few standouts have come been revered as DTC-centric — namely, Red Antler, Partners & Spade and Gin Lane. These agencies worked with companies like Casper, Everlane, Allbirds and more. Meanwhile, onlookers have noticed a distinct digitally native aesthetic being adopted by many of these leading brands, likely as a result of an incestuous agency relationship.
"Entrepreneurs have been misguided in this idea that if you just well-design a consumer product and put a different branding spin on it, then that's enough for a formula to build a really big business," said Iris Nova founder and CEO Zak Normandin. Increasingly, he went on, founders are looking to others for strategic guidance; "there was a monopoly built with design firms and agencies." Put together, he went on, "I'm not surprised that designs are getting knocked off."
One industry expert who works with DTC companies (who wished not to be named) took this further. "What you get is what you pay for," they said. "A lot of these companies are hiring freelancers or lightweight firms to create design systems for them." Many growing companies, they went on, are focusing on building out other parts of the business internally — supply chain, manufacturing, marketing — and other facets are given less thought. "Customer experience isn't the first thing they are thinking of and investing in," they said.
Another VC put it more bluntly. "When you are doing what Hims clearly did to Ro," they said, "you are ripping it off — and unapologetically so." Brands have long copied other brands — "success breeds copycats" — but this example brought it to a new level; "It's pretty lazy," they said.
The VC added that, while unusual, this is a similar playbook to other growing technology companies. When Instagram blatantly copied a feature that Snap has, most people said "well it was only a matter of time." Now that many of these DTC brands are getting bigger — and competition continues to increase — these sorts of examples are only going to happen more often.
It's unclear what short-term impact this would have or either company — neither returned requests for comment. But it does present an added conundrum. The VC pointed out that Ro's response was smart marketing. "The way he handled it was great," they said; it wasn't tattling on another company but flipping the call-out script slightly.
The industry expert said that this may be the current space we're in now — with many brands using the same agencies, tools etc. "It lends to this feeling of ubiquity," they said. But, they said, a shift may be on the horizon, as companies seek out more original talent and rely less on programs made by outsiders.
"I think we'll see this trend fall by the wayside," they said.