'E-commerce is still a small sliver': Sezzle banks on physical cards to grow its brick-and-mortar presence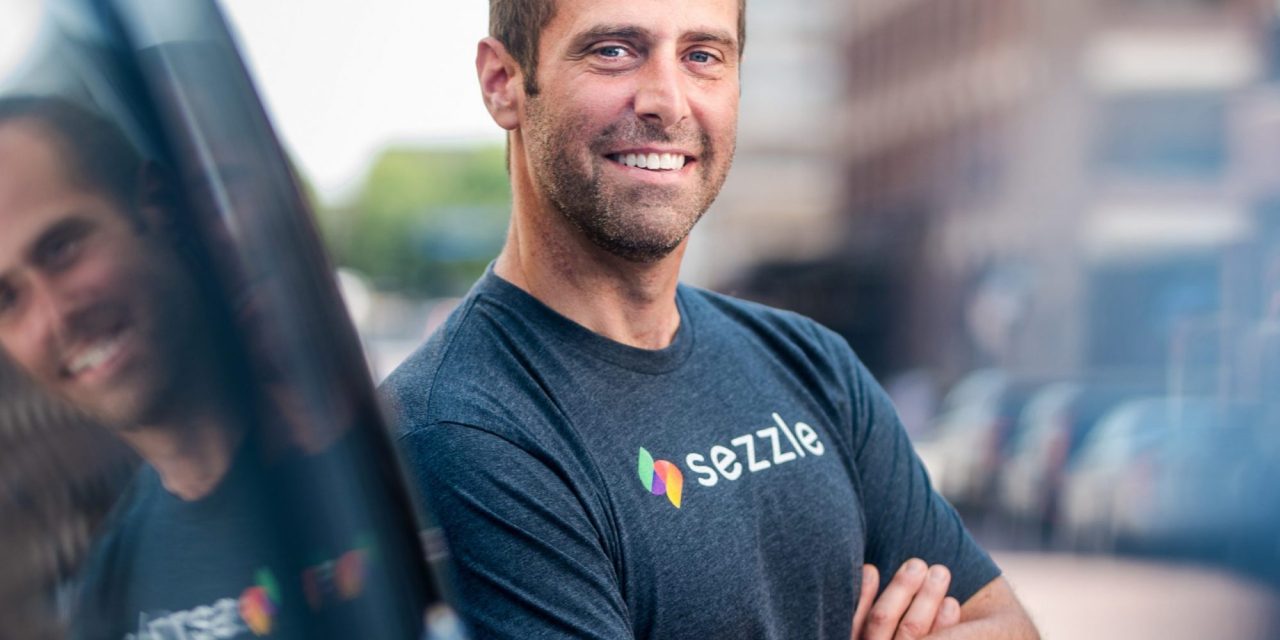 Image via Sezzle
Buy now, pay later firm Sezzle wants to grow its brick-and-mortar presence — and is betting on physical cards to help with that.
Sezzle's strategy to grow its presence is a mix of launching new products and payment options. Before the end of the year, the company plans to launch a physical card, dubbed Sezzle Flex. Sezzle also plans to offer various payment options through the card such as pay now and pay in four installments. 
"We decided we have to expand into brick and mortar because our consumer is shopping there and using payment products there," said Sezzle CEO Charlie Youakim. "If we want to be the top of wallet for that consumer we've got to make sure that our product works there." '
The company was founded in 2016, initially as a debit payment option that offers rewards to consumers, but pivoted to a buy now, pay later model over a year later. Since then, the company has mainly focused on offering consumers interest-free installment options online, boasting nearly 47,000 active merchants, 3.4 million active customers and revenue of $114.8 million for the fiscal year ended December 31. As Sezzle looks for growth, it's betting on physical cards to get more brick-and-mortar shoppers to use its services. 
The increased focus on brick-and-mortar comes at a pivotal growth point for Sezzle. In February, Australia-based Zip announced its acquisition of Sezzle in an all-stock deal that valued Sezzle at 491 million Australian dollars. Then in March, Sezzle announced it was cutting its North American workforce by 20%. At that time, the company said the layoffs intend to position the company for long-term growth. The company declined to comment further on the layoffs.
Sezzle currently has a virtual card that consumers can add to their virtual wallets like Google Pay and Apple Pay. However, it is only available at select retailers such as Target. Additionally, Youakim said a physical card is a better fit for customer experience. 
With the store card, Youakim said Sezzle plans to offer consumers installment options, including a pay-over-time financing option. Sezzle says Flex can act like a debit card, and is connected directly to users' banks. But it also offers the option to pay for those purchases in installments. But much like a credit card, it allows consumers to earn rewards and potentially improve their credit score. With these initiatives, Youakim hopes it will be a point of differentiation for the company. 
"E-commerce is still a small sliver in the pie," Youakim said. "It's not the biggest percentage of payments, brick and mortar is still that. And that means that we're not meeting the demand of our consumers everywhere they are."
Giving consumers the option to use physical cards makes the transaction much more convenient than having to navigate a mobile device, said Hilding Anderson, head of strategy for retail in North America at Publicis Sapient. 
"The majority of transactions today are still being done with physical cards in the U.S," he said. The process of using a physical card "is going to be easy for a consumer to understand. And will let [BNPL providers] reach a new customer segment that's not just the young, digital-savvy segment that is the core of the Buy Now pay later space."
Other BNPL firms have also been planning to launch their own physical cards. Klarna announced in February that it is opening the waitlist for its Klarna Card, a physical Visa card that will make its pay in 4 service available for any in-store or online purchase, to all U.S. consumers. Similarly, Zip also launched a physical BNPL card back in November.  
The increased focus on brick-and-mortar sales comes as BNPL firms are looking to add more services in general. For instance, Affirm completed its acquisition of Returnly, a software startup that helps retailers manage returns, in May. Klarna, on the other hand, has embraced livestreaming by producing live shopping events.
Additionally, Anderson said that a large chunk of consumer spending happens in brick-and-mortar stores. As a result, BNPL providers are missing out on a big opportunity if they only focus on e-commerce, he said. "There is a set of consumers that shop predominantly in the physical stores and that is a set they probably don't have access to today," Anderson said. 
Apart from getting into physical stores, Sezzle has also been inking partnerships with merchants in a greater variety of categories. The company partnered with WellNow Urgent Care in February to bring its installment payment solution to over 100 clinics, and last year, Target announced that Sezzle is available as a payment option on Target.com or the Target app as well as in stores via Apple Pay or Google Pay. It also formed an exclusive partnership with Yapstone, a travel payment platform, to bring BNPL options to vacation rentals.
When it comes to finding new businesses to partner with, Youakim said it is looking for companies that have the same consumer base that it currently has. Around 70% to 75% of Sezzle's customer base are under the age of 36, he said. "I see us continue to be an impactful company in the payment space and continue to be a brand that gets more and more recognizable as we go from having three and a half million active customers to tens of millions of customers."