E-commerce woes, failed rebrands & Madewell: How J.Crew lost its way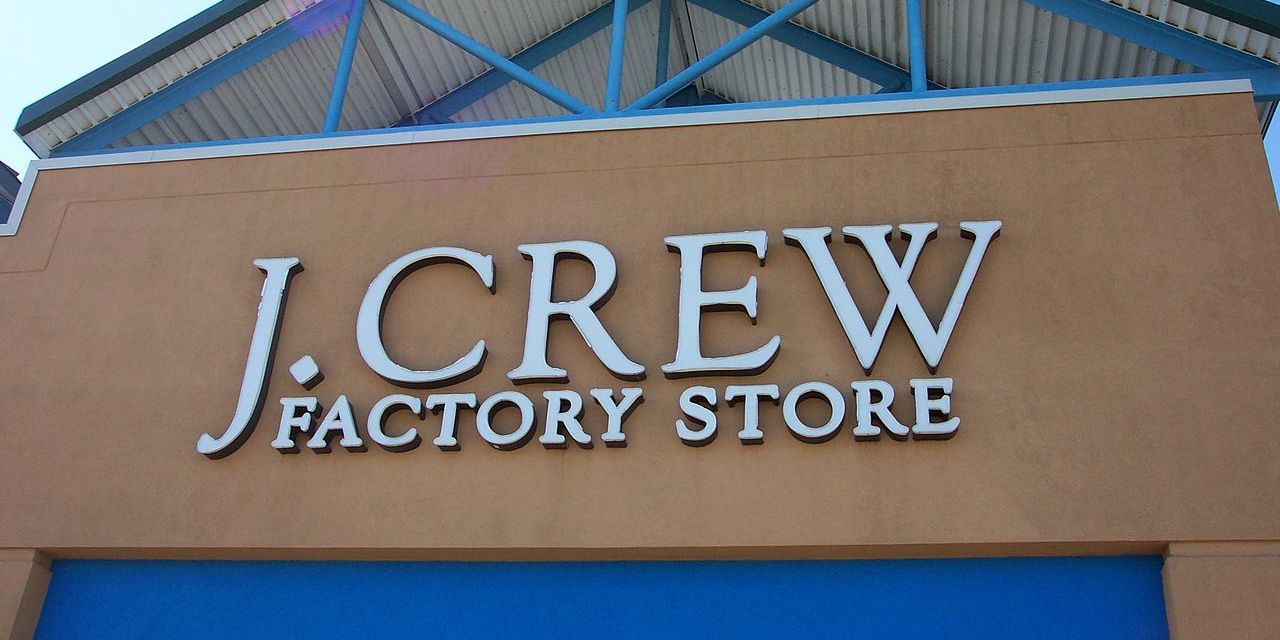 J.Crew's bankruptcy certainly wasn't a surprise, but it's almost certainly a bellwether for other retailers facing similar realities.
The apparel brand was staring down a debt load of close to $2 billion and fading brand cachet. The one beacon of light it had, Madewell, wasn't going to be able to right the whole ship, even under good conditions. And then came coronavirus, which shut off nearly all incoming revenue. Put together, it was a bad situation made exponentially worse by a global crisis. And some of the mistakes it made resonate with other retailers also on the brink of financial collapse.
J.Crew's revenue shrank from $2.3 billion in 2013 to $1.8 billion in 2019, while debt racked up to the tune of $1.7 billion. In the same period, Madewell's revenue surged to more than $600 million annually, making it nearly a third the size of J.Crew and with significantly more positive growth potential.
No longer in vogue
But the flagship's products have been ailing for years. "It lost its way," said Neil Saunders, managing director of GlobalData Retail. "It didn't really have a great brand image."
The issue was two-fold: One, its once-popular preppy products — heralded by celebrities like Michelle Obama — no longer resonated with as many people. Two, the price-point remained high. Meanwhile, more digitally native apparel brands began to encroach on its territory, offering newer styles at cheaper prices.
J.Crew launched a few sub-brands — such as menswear collection Wallace & Barnes, which launched in 2011 — but its rebranding attempts never extended to the entire collection. "The tastes didn't evolve," said Sucharita Kodali, principal analyst at Forrester. "If you were to do a matrix looking at the growth of Lululemon and the growth of J.Crew, they would be almost inversely proportional."
But it wasn't only digital natives competing with J.Crew. Even more traditional retailers, like Abercrombie & Fitch and even Target, have revitalized their product lines to compete with the core customer base J.Crew once had, said Saunders. "Customers have drifted off and gone elsewhere," he said.
Much of its brand stasis has to do with executive tumult. It began when creative director Jenna Lyons stepped down in 2017, followed a few months later by then-CEO Mickey Drexler. Then, over the next few years, an executive musical chairs ensued; its latest CEO, Victoria's Secret veteran Jan Singer, joined last January.
These frequent and abrupt seating changes meant the company had no clear vision or person providing a future-looking brand roadmap. Saunders pointed to prior reports of management and board in-fighting hampering creative pursuits, "which has been very unhelpful."
The Madewell strategy
The only real beacon of light J.Crew had was Madewell, which first launched in 2006. Madewell and J.Crew have historically been a mismatched pair. Madewell, despite being the younger and smaller brand, has outperformed J.Crew for years.
Madewell's success was so notable that, for a time, J.Crew had plans to spin off Madewell into its own separate company, taking it public while the rest of J.Crew remained private. The move was meant to capitalize on Madewell's success in order to pay off some of J.Crew's mounting debt. After being delayed from September of last year to February of this year, and then again from February to March, the deal ultimately fell through due to a lack of investor conviction for Madewell's IPO. J.Crew was left without the anticipated boost, which partially led to its bankruptcy filing.
The mounting debt
The biggest impediment to both Madewell and J.Crew's success is its immense debt load. At the end of last year, the company only had $26 million in the bank, matched with nearly $2 billion in debt. While it was able to grow revenue somewhat before the coronavirus hit, the closure of its stores left the brand with few options as rent and loan payments piled up.
"The money disappeared," said Kodali, "but they still have to pay the bills." For brands like J.Crew requiring a large rebranding to change things, she went on, the coronavirus "hastened the inevitable."
The company has tried to fend off its debtors for years, using a number of strategies. In 2017, for example, it was able to transfer some of its intellectual property to a subsidiary out of reach to lenders using a loophole, reported Barrons. This helped it negotiate a debt exchange at the time. But such maneuvers no longer exist for J.Crew.
As the brand tries to find pathway forward, Madewell may be an asset. For now, J.Crew is going to be holding onto the Madewell brand, which will continue to operate throughout bankruptcy proceedings.
"Madewell has become even more critical to J.Crew as an overall business," said Ben Parr, president and co-founder of Octane AI, a marketing platform for e-commerce brands. "A larger portion of Madewell's revenue comes from e-commerce, while J.Crew has been overly dependent on foot traffic, to the point that the elimination of brick-and-mortar retail just crushed them. Madewell is even more important than J.Crew, the brand, at this point. If [J.Crew] gets bought or renegotiates with their lenders, Madewell is their only real bargaining chip at the moment."
For now, Madewell's strong e-commerce business will be a lifeline for the company until its stores can reopen, and after as well. The question is: will J.Crew's leadership be savvy enough to realize how important e-commerce is going to be even after stores open back up?
"It's e-commerce brands and digitally native brands that are going to win out," Parr said. "But a lot of leadership at J.Crew come from a retail background, not an e-commerce background. Their current CEO [Singer] came from Victoria's Secret, which isn't doing very well for the same reasons. They'll have to learn to give up a lot of their stores and focus on e-commerce."
Other companies facing similar issues related to debt and cashflow will likely have to make a similar decision. Retailers like JCPenney and Neiman Marcus currently have their backs against a wall as in-store sales have dried up and payments continue to mount.
"All of these companies that were in trouble before are all going to be put into bankruptcy because of this crisis," said Saunders.