'A takeoff moment': Edible Arrangements rethinks its digital strategy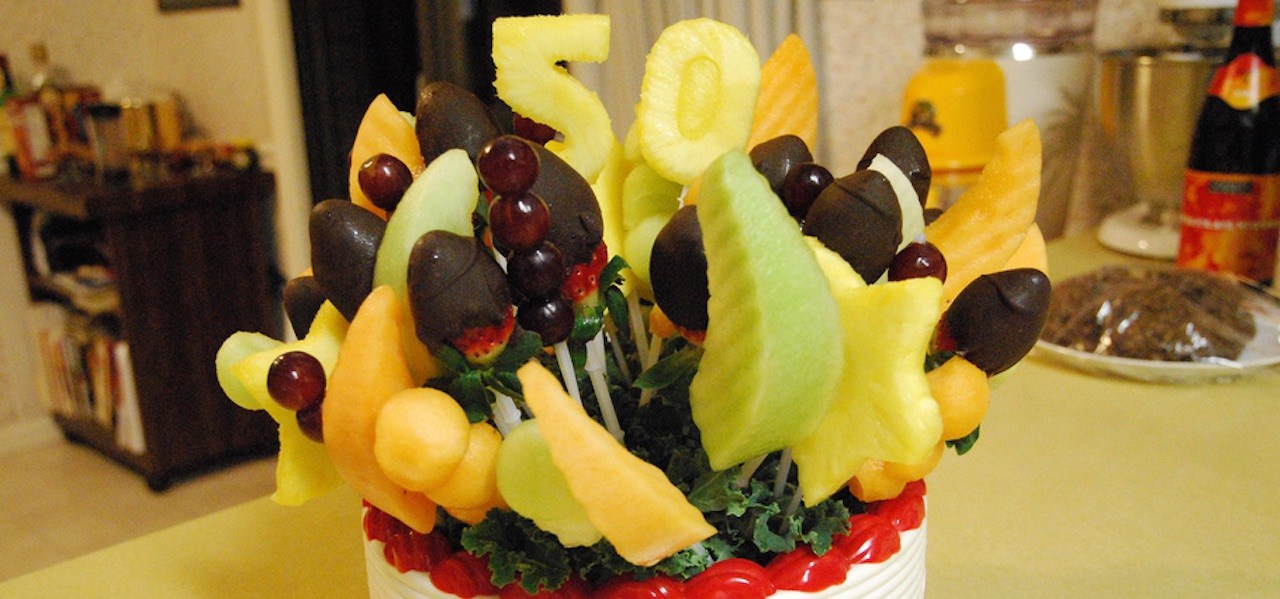 Edible Arrangements, the Atlanta-based fresh fruit bouquet brand, is embarking on a digital reset to drive more traffic to its stores.
The 20-year-old company, which has 1,200 store locations in 11 countries and an e-commerce capability since the early 2000s, wants to grow its digital presence beyond one-off interactions with customers. To do this, it's updating its app and website to better harness customer data and encourage customers to visit stores. In doing so, it hopes to target and personalize outreach to customers based on their behavior.
For example, a customer who orders online and picks up an item in a store could get tailored suggestions for additional products.  Customers could also receive offers and promotions within the app or through personalized emails. To make this happen, Edible is upgrading its digital infrastructure to get a better understanding of who its customers are and what products appeal to them.
"We want to make sure our customers are converting, and what are the least amount of steps required to get them to transact and place that order," said Somia Farid Silber, vp and general manager of Netsolace, the technology arm of Edible Arrangements. "Right now the app is very transactional." It's looking to integrate loyalty and rewards within the app, and based on what the company knows about the customer, offer tailored product suggestions in-store.
Edible's digital revamp is part of a broader brand refresh started by CEO Mike Rotondo, who took on the job last July. Rotondo set to evolve the brand, which generated an estimated $600 million in revenue last year, beyond special-occasion gift baskets to a smoothie and snack business. Its physical store strategy is also moving past online fulfillment centers to retail shops where customers can buy everyday prepared food products. The company brought on a new chief marketing officer in November of last year and hired digital agency T3 to rebuild its digital presence earlier this year. The hope is that Edible can use its physical stores as anchor points to retain a local following, complemented by data-driven personalization that's built off of a customer's unique order history and profile.
"It's an opportunity to connect what's going on in digital and activate that at the store," said T3 president Ben Gaddis. "[Right now] they do a good job in the digital space of capturing orders, but what digital can do is go out and find customers close to their stores; we can leverage the data and help [suggest] products and become a good traffic driver."
An upgraded digital experience is part of an effort to turn stores that were initially seen as order delivery preparation points to places where customers can spend time and enjoy other products. "We're right there, but it's one of those things, if you're not looking for us for that, we're just part of the scenery," said Rotondo, speaking in a recent interview about plans to reposition stores as retail sales hubs in addition to delivery fulfillment centers.
"What people want is a relevant product — they're going to take action and we'll use time, weather and location to target the experience, whether through advertising, email or through the app," said Gaddis.
Edible Arrangements' transition from a transaction-focused e-commerce model to one that's based on relationships is emblematic of the shifting paradigm in recent years, said Alice Fournier, vp of e-commerce and digital at Kantar Consulting.
"The early e-commerce capabilities were very much anchored in the transaction — there's a need to update the experience," she said. "The companies that are winning are leveraging online and offline in a very powerful way that you give one view of the customer, and Edible Arrangements has an edge in having both online and offline capabilities."
But while broadening the product assortment is an important part of the company's store strategy and rebrand, it's important to stay true to its uniqueness of product selection, said Fournier: New products at lower price points open the up the company to new competition.
"When you expand, that's when you might encounter price pressure and different expectations from shoppers," Fournier said.
Despite the competitive field, Edible Arrangements said the experience and infrastructure it's built up through in-house delivery centers gives it an edge over newer entrants.
"The advantage we have is that we've been doing it for so long," said chief marketing officer Jill Thomas. "Our infrastructure is well suited to [e-commerce] and our products and pricing already accommodate it — for us, it's a takeoff moment because we've figured all that out."
Photo credit: Flickr/slgckgc (image has been cropped)
—
Sign up for the Modern Retail Briefing to get retail news, analysis and insight delivered to your inbox every morning.