Erewhon inks 'affiliate retail' partnership with subscription wellness startup Seed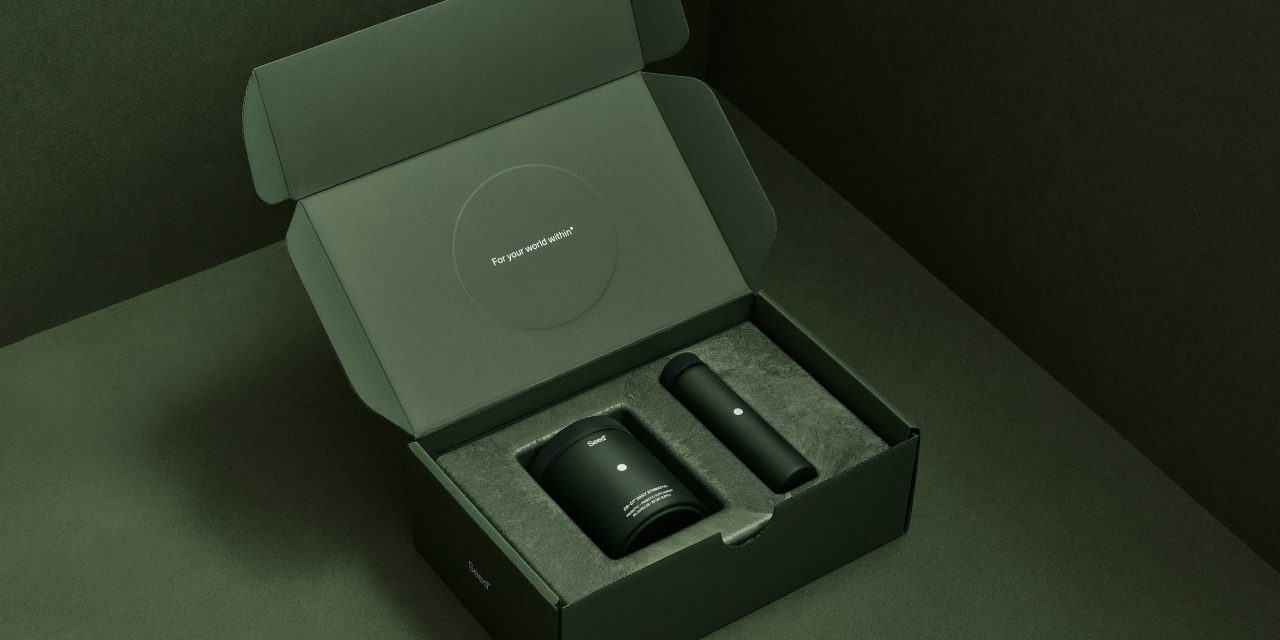 Seed
Upscale grocer Erewhon has struck a unique "affiliate retail" partnership with subscription wellness company Seed Health.
As part of the deal, Erewhon will stock the startup's sole probiotic supplement at its seven locations in Los Angeles from March until the end of the year. The grocer will then net an additional fee as the lead generator when an in-store customer signs up for refills from Seed's website using a unique link or QR code. This applies to each individual subscription Erewhon helps Seed to capture.
Through the program, Seed is effectively exporting the affiliate marketing model to the world of wholesale retail, allowing its partners to generate incremental income beyond the initial purchase. According to experts, the move could provide a low-risk option for brick and mortar retailers to experiment with new brands, while offering CPG companies the ability to boost distribution in a cluttered space. In this case, Seed gets to sell its one-off product on Erewhon's shelves and promote its subscription program as well — giving Erewhon a cut.
The two initially tested the "shelf-to-subscription" strategy for 60 days in the fall before agreeing to expand the partnership this year. During the trial, sales outpaced estimates by 2x and in-store purchases converted to subscriptions at a rate of over 15%, according to Seed co-founder and co-CEO Ara Katz.
"For an e-commerce website, that conversion rate is amazing," she said in an interview with Modern Retail. "The test exceeded our expectations."
"We had been closely watching the sales that we saw on the commission model during the initial arrangement," said Vito Antoci, evp at Erewhon. "The numbers were impressive, so we knew we had to expand." 
Seed — which sells its "DS-01" gut health probiotic for $50 per month on its website — is now exploring more affiliate retail partnerships after raising $40 million in a series A round last spring. It approached Erewhon to tap into its engaged community of customers, Katz said. 
Over the past decade, the high-end grocer has built an enviable reputation as a hotspot for celebs and socialites. It has further tried to foster its cult-like status through a membership program for $200 per year that lets subscribers earn points on their purchases to spend at stores and online. CPG companies have inevitably come calling in the hopes of an endorsement from the trendy grocer that some suggest can elevate a brand's wholesale trajectory.
In preparation for the test, Katz personally travelled to multiple stores to train Erewhon's nutrition team, who were also shown an educational video on the science of probiotics. 
"We have a corporate training program that supports all major activations like this one," said Antoci. "For the beta program, we trained all of our employees on how this works in our internal system which helped ensure that everyone was aligned and supported as Seed entered Erewhon stores. This is something we are planning on doing again." 
Now, the large Seed displays from that trial are set to become a fixture at the aisles in Erewhon until the end of the year. The shelves will be lined with the DS-01 welcome kit, which comes in a minimal dark green box carrying a month's worth of capsules, a refillable jar and travel vial. A QR code for subscription refills will appear on the displays starting in March alongside Seed's social media handles for customers who want to learn more about the startup.
The expansion comes as brands are reconsidering their approach to affiliate marketing amid privacy changes from Apple and Google that have made it trickier to track consumers online. Companies including skincare brand Three Ships and Fifty Six Advertising have told Modern Retail that they are investing in digital affiliate marketing channels after seeing a drop in their Facebook and Instagram ad performance.
Katz claims the affiliate retail strategy is beneficial for all parties involved. It can be more lucrative than a traditional inventory model, especially when taking into account purchase orders and margins, she noted. The savings are also passed on to consumers who don't have to pay for the margins that exist throughout that chain, Katz added. She claims it can even help brands to gain richer insights into customers.
"We think of it as a more symbiotic relationship because it creates a stronger feedback loop," Katz said. "It allows you to track someone through discovery [of the product] in-store and through to subscription online."
Seed is far from the only DTC subscription brand forging relationships with traditional retailers. Telehealth company Hims & Hers has struck partnerships with Target, Walgreens and Urban Outfitters to stock its personal health and haircare products. Target also teamed up with home essentials marketplace Grove Collaborative last April. 
Seed's approach provides a window into how DTC and traditional retailers are exploring sustainable business relations, especially as they work together to meet the twin goals of expanding merchandise and boosting exposure, according to Rebekah Kondrat, a retail consultant who previously managed stores for DTC startups like Warby Parker, Outdoor Voices and Joybird.
"I'm not aware of any brands that are doing the [affiliate retail] model currently and I can see how attribution could get a bit tricky," she said. "Still, it makes sense as a low-risk way to test out a new brand (or the inverse: for a brand to test out a new retailer)."
Kondrat continued: "The name of the game for CPG is far and wide distribution. While over-saturation can hurt other categories like apparel and accessories, for CPG it's the opposite. For that reason, partnerships with larger retailers that offer legitimacy, distribution and new customer acquisition are extremely valuable post-pandemic."