Etsy sets its sights on Latin America with Elo7 acquisition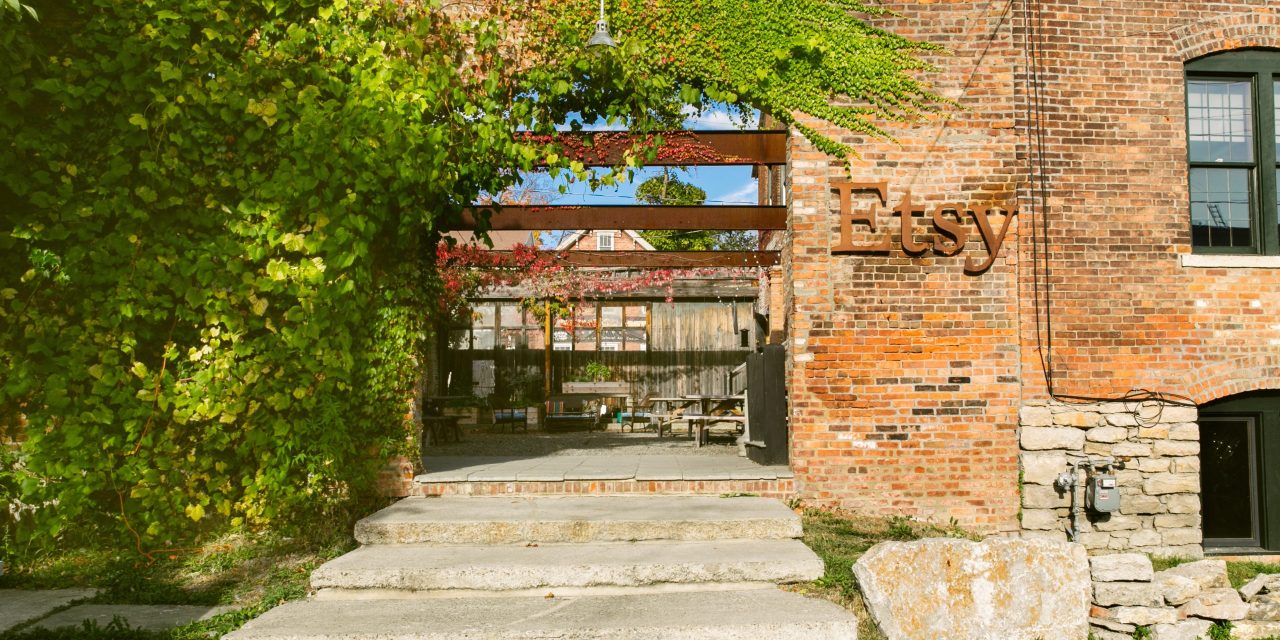 Etsy
Less than a month after announcing plans to acquire resale app Depop, Etsy is setting its sights on further international expansion.
On Monday, Etsy acquired Elo7, the "Etsy of Brazil" for $217 million. While Etsy has sold internationally since its 2005 launch, its six core geographies have long been the U.S., U.K., Canada, Australia, France and Germany. This deal marks a move into Latin America. Furthering its "house of brands" strategy, Etsy plans to operate Elo7 separately and keep the Brazilian retailer's existing leadership team. This is the latest signal that Etsy's is betting predominantly on acquisitions to acquire new customers, rather than on partnerships as it has in the past.
Elo7 greatly outpaces Etsy in Brazil. Elo7 has 1.9 million active buyers and 56,000 active sellers operating primarily in Brazil according to Etsy's press release, and is the 35th most downloaded shopping app on iOS in the region today, according to SensorTower data.
Comparatively, Etsy isn't even in the top 200 shopping apps or 1,800 sites in the region. Moreover, Juozas Kaziukėna, the founder of e-commerce analytics firm Marketplace Pulse, said that his firm has found that there are only hundreds of active sellers based in Brazil.
Founded in 2008, Elo7's merchandise assortment is spread across 40 different categories, with 50% of its gross merchandise sale coming from "special event" categories (like weddings and baby showers). Like Etsy, Elo7 is a peer-to-peer two-sided marketplace model with many sellers selling handmade or customized products.
Brazil, which boasts the world's fifth largest population and Latin America's largest economy, has become a popular place for marketplaces to expand to in recent years. Amazon, for example, first entered Brazil in 2012 and significantly expanded its operations in 2019, launching Prime in the region, and in 2020, building three new distribution to accommodate the region driving the fastest growth in Prime subscriptions.
Lindsay Lehr, associate managing director and payments practice leader at Latin American market research firm Americas Market Intelligence, said the coronavirus pandemic drove an interest in marketplace models in Latin America, as small businesses pivoted to online sales amongst store closures.
"Marketplaces [are] growing faster than any type of retail e-commerce [in Latin America]," said Lehr. "They are getting more sophisticated and more diverse."
Etsy's acquisition of Elo7 is a marked change from how it approached geographic expansion in the past. In a 2018 announcement, former Etsy COO Linda Findley Kozlowski outlined the retailer's then-geographic expansion strategy. Largely, the retailer focused on marketing and partnerships, rather than acquisitions, to reach new regions or strengthen their presence abroad.
In Germany, Etsy added Klarna as a payment option, and entered into a referral agreement with DaWanda, a German craft marketplace that was closing its doors in July 2018, to attract new users. In the U.K. and Australia, Etsy was talking to local mail providers to build out shipping labels for sellers in the regions by the end of 2018. In India that same year, "a team on the ground" was put in place "to help grow and support our seller community."
Etsy's 2021 acquisition spree comes on a wave of pandemic-fueled revenue growth: In the retailer's fourth quarter and full year 2020 earnings, Etsy reported a full-year revenue growth of 111% to $1.7 billion. It's active buyers and sellers rose 77% and 62%, respectively. Etsy is now investing in expansion through acquisition.
"Etsy is in an aggressive growth mode, using an inorganic acquisition strategy inspired Etsy CEO Josh Silverman's tenure during the early days of similar growth at eBay," Michael S. La Kier, president and founder of brand consultancy, What Brands Want, wrote in an email.
This deal follows the retailer's acquisition of clothing resale app, Depop, earlier this month, and its acquisition of musical instrument marketplace, Reverb, two years ago. In this acquisition, the retailer is continuing its "house of brands" strategy, allowing each of its acquired companies to run separately, with their own leadership teams at their own headquarters.
"These businesses all share similar levers of growth to unlock value, including improving search and discovery, building human connections and making selling and buying easier," said Etsy's press release on the acquisition. "The marketplaces will operate independently, while benefiting from shared expertise in product, marketing, technology and customer support."
Like Etsy, Elo7 sells a mix of handcrafts as well as mass-market items that could just as easily be found on Amazon or Latin America's MercadoLibre, further blurring the distinction between Etsy and other competitors.
"What once was the hope of the indie craft and DIY communities to have this marketplace … that wanted to change the economy to a maker economy, where people truly understood where their products came from and truly got to know the artist and appreciate them [no longer exists]," said Abby Glassenberg, co-founder and president of the trade association Craft Industry Alliance. "Now it's just one of multiple e-commerce choices."
Now the big question going forward is how all of these brands will work together, as Etsy now has announced two acquisitions — Depop and Elo7 — in just under a month.
"In the announcement, Etsy's CFO referenced their 'very high bar for use of capital' which is a signal they may be done with acquisitions for the next 12-18 months," said La Kier. "Etsy just swallowed two very big fish in very different markets… it's time to regroup and ensure the acquisitions pay off."