Why Express' path to profitability is fraught with obstacles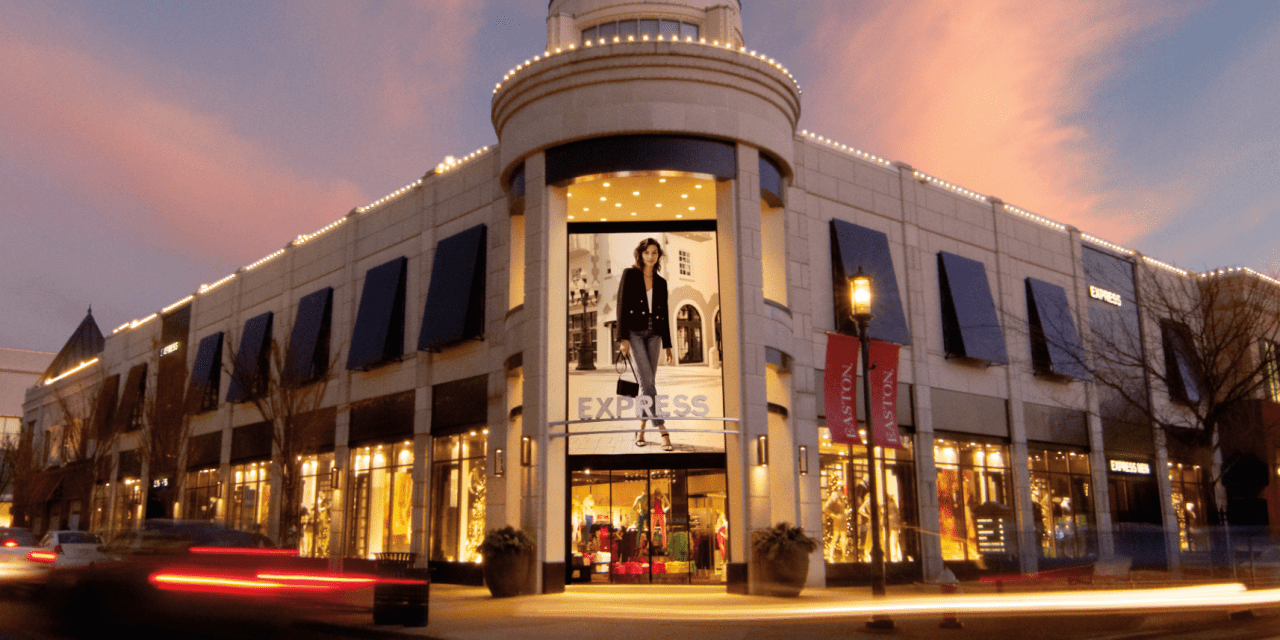 This month Express became the latest national retailer to announce a swathe of store closures.
The retailer will now close 100 of its 650 stores in the next two years. It's a piece of its wider strategy to bring Express back into profitability, a plan the retail is calling the "Expressway Forward" plan. It involves a shifted focus to more streamlined merchandise offerings and investing in online sales.
CEO Tim Baxter said in the announcement that he expects the company "will return to a mid-single-digit operating margin through a combination of low-single-digit comp sales growth, margin expansion and cost reductions." The company said the plan includes $80 million in annual cost reduction, of which $25 million will account "for process improvements, inventory optimization and systems implementations associated with its go-to-market transformation."
But what ails Express is multifaceted, and with a combination of factors that include dwindling brick and mortar traffic, customers' preference for online shopping and a lack of a strong brand identity in comparison to newer retailers. All this points to a larger problem for retail, which contributed to Express' disappointing holiday sales recently.
The decision also seems obvious amid the ongoing brick and mortar troubles many retailers are facing, said Shelly Socol, co-founder of e-commerce agency One Rockwell, which has worked with retail brands likeMara Hoffman and LeSportsac.
"Their stock went up by 20% after the announcement, so obviously it was a smart decision to their shareholders," noted Socol. She went on to point out the decline of "mall culture" among Generation Z shoppers as one of the factors in Express' inability to adapt to today's fashion market.
With the majority of Express' non-outlet storefronts — about 411 — located within shopping malls, the decrease of overall traffic further contributed to Express' drop in sales. This issue has been felt by many U.S. malls in the past year, with retailers shutting down nearly 8,996 stores while opening 3,792, according to November 2019 data by Coresight Research.
Express' struggle in recent years also coincided with the rise in fast fashion, with many shoppers choosing to go to Zara or H&M for everyday basics or even workwear. The popularity of readily-available trends helped the fast fashion industry hit $35 billion in 2018, with expectations it'll continue growing further in the next 10 years. And with the arrival of newer, digitally-native retailers such as Reformation and Everlane popping up, Express lost ground in marketing its clothing to a market looking for more conscious purchases. Whereas Express has largely relied on traditional advertising over the years, this new crop of companies has built customer loyalty by emphasizing shared values, such as support for sustainability and ethical manufacturing practices.
An Express spokesperson was not able to provide a comment on these issues beyond its prior statement.
"They haven't been able to communicate to their target shopper that they're still around and selling essentials, and so they've lost who they are as a brand," said Socol, who said that like Forever 21, Express now faces the challenge of rebuilding its business model after trimming the fat.
"If they're going to make a leap to e-commerce as they're saying, they'll need to really commit to bringing in fresh talent to take on this saturated market."