How Facebook is doubling down on Marketplace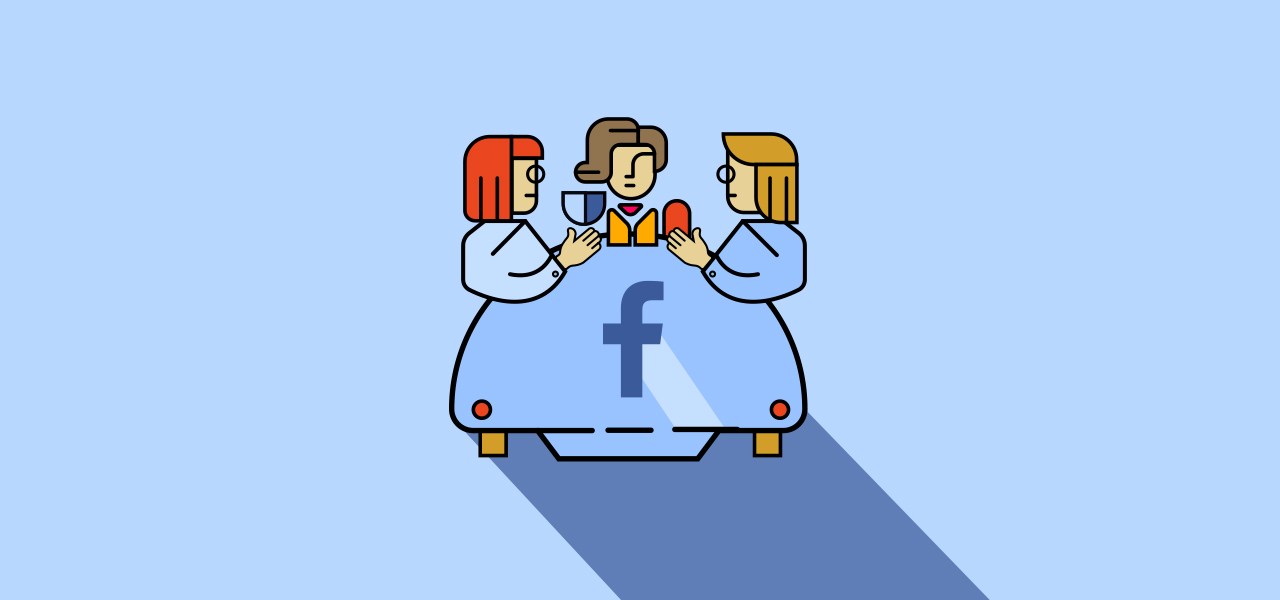 Facebook has been slowly growing its commerce tools for small businesses. 
This comes after a year of big growth. Not only were people increasingly using the social networks — a July 2020 Harris Poll, conducted between late March and early May, found that between 46% and 51% of U.S. adults were using social media more since coronavirus began — but more users turned to it for commerce via its online Marketplace. Facebook doesn't break out Marketplace's latest user metrics, but at its fourth quarter earnings, its strongest revenue increase came from the "other" segment, which includes Marketplace and virtual reality subsidiary Oculus. Combined, the "other" revenue spiked by 156% year-over-year to $885 million. In comparison, during the same time period Amazon's third party sellers' business grew 53% year-over-year, to $20.4 billion.
Marketplace's newfound growth was likely because of the coronavirus-induced e-commerce boom. "Supply and demand has people connecting more than ever on Marketplace," Deb Liu, founder and vp of Facebook Marketplace, told Modern Retail. These factors include the continued shipping delays and sold out inventory — such as work from home desks and gardening supplies from retailers — leading consumers to turn to local marketplaces for goods. At the same time, Marketplace is working on attracting both retailers and independent makers. "We're seeing everyone from artisans hand making goods, to wood workers to car sellers thrive," Liu said. 
With this recent boost, over the past 10 months, Facebook has launched several coronavirus-specific features to keep sellers and buyers interacting safely. These include contactless door drop off and pickup, as well as an increase in shipping options on Marketplace. 
Since launching in 2016, Marketplace had primarily focused on local sales between neighbors. But in the past couple of years, the platform has invested in long-distance shipping tools. Marketplace — which already has an integration with the U.S. Postal Service — has also increased the number of categories that can be shipped. These include clothing and footwear, which Marketplace sellers began to offer shipping on in mid-2020. Facebook shopping groups have also been seeing high engagement, with many members looking to declutter and purchase new items. This year, Facebook said it will double down on expanding tools to attract storefronts and individual sellers to the site, alongside Facebook social commerce integration.
The homeware boom reaches Marketplace
What fueled Marketplace's growth was global e-commerce acceleration. According to eMarketer, worldwide e-commerce sales grew 27.6% in 2020, up from 20.2% the year before. Facebook saw certain categories specifically take off. In the past year, furniture has become one of the top three searched categories on Marketplace, Liu said. Other homeware sub-categories have also thrived, including handcrafted decor and plants. Sellers told Modern Retail that they've become increasingly reliant on the platform during the pandemic, particularly for its customer communications and checkout capabilities.
Beautiful Fight Woodworking, which began selling online in 2015,  turned Marketplace into its main sales channel in the past year, rather than focusing on its own website. The small business, which recently opened a brick and mortar retail store in Springfield, Mo., hit revenue records of approximately $266,000 in 2020, with $168,000 of sales coming from Marketplace. So far, co-owners Brittany and Heather Dyer have sold over 900 items, surpassing 1,400 sales. For Beautiful Fight Woodworking, the Facebook business page was launched after the owners noticed an influx in repeat customers. They used the Facebook page to streamline custom and other made-to-order pieces.
Similarly, plant shop Clara's Green House's owner Clara Leung has seen her business thrive in recent months, which primarily sells on Facebook Marketplace. For her, the focus on video and communication were what drew her to the platform. Leung, who also works as an accountant for the Department of Justice, has operated the plant studio out of her D.C. home since 2019. A member of the deaf community, Clara said she chose Facebook to easily post sign language videos. She also uses Messenger, along with texts and email, to communicate with customers. During the pandemic, Leung sold thousands of plants and planters, and has since launched virtual workshops on Facebook to connect with customers. 
Still a minor player
Though an area of growth for Facebook, Marketplace still a nascent business. Since Facebook doesn't break out Marketplace's revenue figures, it's difficult to say exactly how well the vertical is doing in comparison to its parent company. "I've only anecdotally heard that Facebook Marketplace is doing well," said Forrester analyst Sucharita Kodali, noting the benefit of the overall secondhand sales boom as a result of the pandemic.
According to Forrester surveys, in 2019 6% of respondents said they buy products from the Facebook Marketplace. In 2020, that figure doubled to 12%, who said they've made purchases from Marketplace. In the U.S., Facebook Marketplace is the fifth most popular online marketplace, behind Amazon, eBay, Etsy and the Walmart marketplace, Kodali noted.
The real key, said Kodali, is integrating brands with sellers and making it easy to discover products. "It's still a mish-mosh of items, and they haven't figured out how to blend ads with organic listings yet," Kodali said. 
According to Facebook, commerce is increasingly a major priority. Over the years, Facebook has added digital sales tools to meet with seller demand. For example, when car sales began to take off a couple of years ago, Marketplace enabled the addition of verified vehicle identification number (VIN) numbers. 
And with live video becoming more popular online, social commerce is another area of opportunity for sellers, Liu explained. Marketplace integrated Live Shopping in 2020. Liu added that the company plans build on previous products aimed at e-commerce, which had launched prior to the pandemic. For example, in 2019 Facebook began adding more third-party e-commerce partnerships with Marketplace; the platform allowed brands to upload SKUs via integrations with other platforms, such as BigCommerce and Shopify, for a 5% commission fee. 
Arguably Marketplace's biggest advantage over its competitor platforms is the sheer amount of Facebook users, and therefore potential customers, out there. Facebook currently has over 2.7 billion monthly active users, according to Statista. "And at the end of the day, we want Marketplace to focus on community-focused business," Liu said.