Earnings
// January 31, 2022 ■ 4 min read
For fast food chains, digital growth is getting harder to come by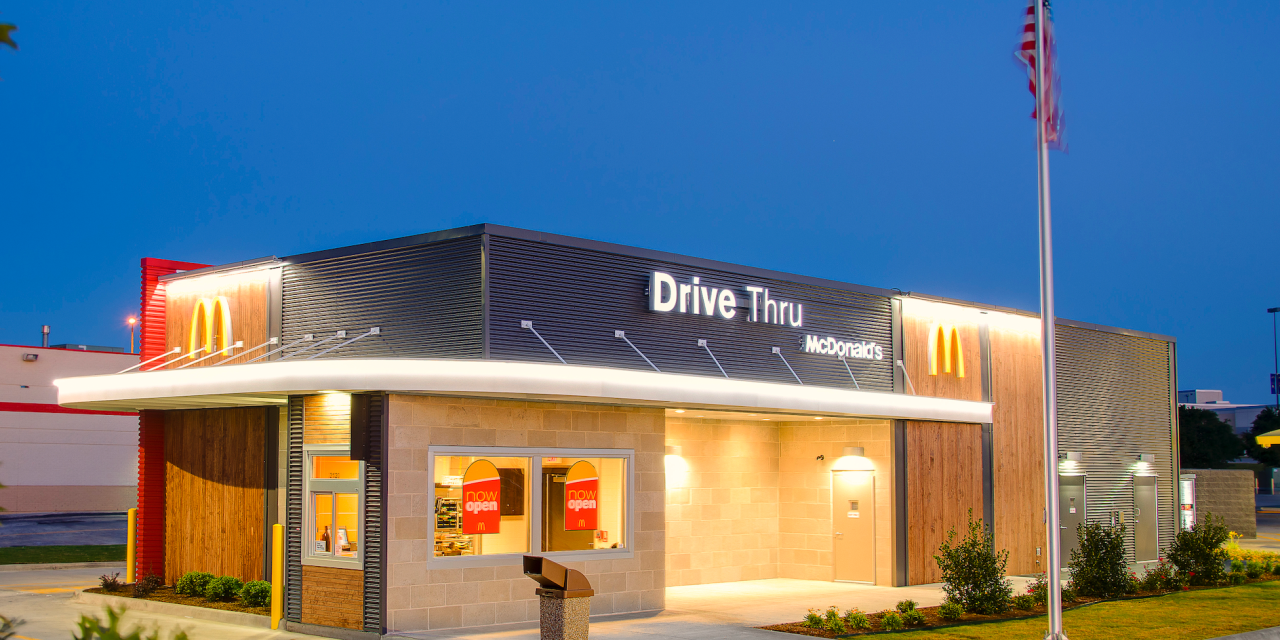 McDonald's
As more people start dining in at restaurants again, fast food chains are making changes to their digital strategies.
During McDonald's fourth-quarter earnings last Thursday, the company reported that digital systemwide sales exceeded a record $18 billion in its top six markets in 2021, a 60% increase over 2020. "Digital growth remains a key driver of success in the U.S.," said Chris Kempczinski, McDonald's CEO and President in the retailer's earnings call on Thursday.
Across the fast food industry, digital ordering is continuing to play an important role in sales. But for some, growth is starting to slow. At Yum Brands International — parent to Taco Bell and KFC — the company reported in late September that "sustained digital system sales" were up 35% year-over-year in the third quarter of 2021, but comparable to the quarter prior. At Noodles and Co, meanwhile digital orders accounted for 52% of all sales during the third quarter of 2021, compared to 61% of sales during the third quarter of 2020.
Looking ahead to 2022, fast food retailers are continuing to experiment with new digital strategies to further sales growth in this channel, but they might not all stick. McDonald's, for example, announced last month that it was selling off personalization startup Dynamic Yield, roughly three years after acquiring the company.
Over the past two years, fast food and fast casual restaurants have prioritized building out a variety of digital services and restaurants to make it easier for customers to order online. Fast food chains ranging from Popeye's to Taco Bell launched loyalty apps during the pandemic with digital ordering capabilities. Chipotle, meanwhile, recently announced it was launching a drive-thru restaurant in Ohio that only fulfilled online orders. The quick-service chain also launched its first digital-only restaurant in 2020.
Jason Goldberg, chief commerce strategy officer at Publicis, said these changes are "critical" in the context of the pandemic.
"One of the big changes from the pandemic is that we went from a small minority of calories being digitally-influenced purchases to the overwhelming majority of calories being digital purchases," said Goldberg. "It's critical that these categories that weren't very digital forward, now have to catch up rapidly."
Digital sales may have given quick-service restaurants a lifeline during the height of the pandemic. Many restaurants reported that digital orders were often higher ticket, more frequent and encouraged ongoing brand loyalty. Katie Fogerty, Shake Shack CFO, said "in-Shack" checks were lower than digital, for example, during the company's third-quarter earnings presentation. Dave Boennighausen CEO at Noodles and Company said digital loyalty members purchased more frequently.
Despite the slowdown, some restaurants with relatively low digital penetration like Wendy's and Jack in the Box reported that digital sales grew year-over-year in their most recent earnings. Moreover, digital sales at almost all publicly traded quick-service restaurants were well above 2019 levels. Meanwhile, those with a decreasing digital share of sales are reporting a return to indoor dining.
"There are many reasons why [digital investments] are absolutely the right strategy for fast food restaurants," said Hemant Kalbag, a managing director at Alvarez & Marsal Consumer Retail Group. "There is the element of the ease of doing business, but, more importantly, it gives you a direct connection with the consumer… your ability to offer personalized promotions, your ability to understand consumer shopping habits."
Added Goldberg, "Instead of upselling 'do you want fries with that?' to customers that have been shopping with you for 10 years and have never bought fries, they can now make intelligent top-up suggestions."
New ways to further digital growth
As people return to in-person dining, restaurants are looking for new ways to keep growing digital sales.
Sweetgreen and Taco Bell both recently launched digital subscription models, in which users pay a monthly fee upfront for daily salads or tacos. Panera — which launched its coffee subscription model in 2020 — just surpassed 500,000 subscribers and earlier told Modern Retail that subscribers often tack on additional purchases.
While fast-food restaurants try to keep their mobile and online sales growing, they are also trying to decide how much to spend in-house on these efforts.
McDonald's, for example, sold off its drive-thru personalization platform, Dynamic Yield, in December to Mastercard via a transaction reportedly worth over $300 million. McDonald's acquired Dynamic Yield in 2019, reportedly for more than $300 million. McDonald's wanted to use Dynamic Yield to personalize drive-thru ordering screens based on data like time of day, what the user has already ordered and trending menu items.
In McDonald's earnings call this morning, Kempczinski said the deal was "part of our broader strategy to better scale our assets" by allowing Mastercard "to help us expedite and integrate capabilities across ordering channels and across the globe."
Meanwhile, Goldberg said that soon, many quick-service restaurants will have to consider whether it is more cost-effective to offer their own digital delivery services, or work predominantly with a third-party like UberEats or DoorDash.
"Are customers going to permanently prefer delivery and will they initiate those delivery orders at a marketplace like DoorDash or UberEats," asked Goldberg. "Can restaurants fight back and provide the digital ordering experience — and potentially the delivery experience — direct to consumer?"