Fred Segal's Jeff Lotman on the fashion retailer's return to global expansion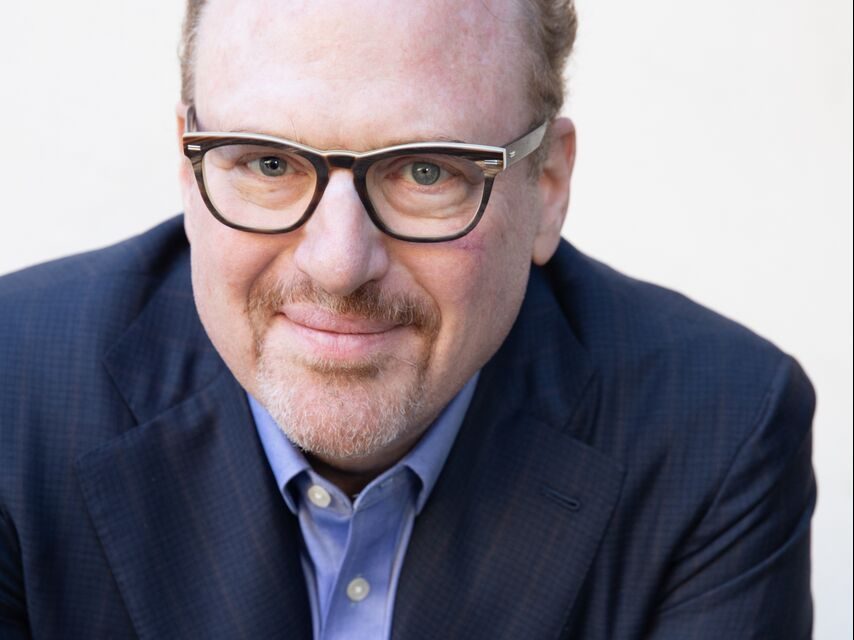 Before the pandemic, Fred Segal owner and CEO Jeff Lotman hoped to bring a Los Angeles sensibility and curated selection of independent and buzzy fashion, home goods, and accessory brands worldwide.
Fred Segal was founded in 1961 as a clothing and accessories boutique, and quickly became one of the most iconic fashion destinations in Los Angeles for both celebrities and tourists. The brand was acquired by Lotman's licensing firm Global Icons in 2018, and Fred Segal in its current iteration has five storefronts in Los Angeles, Malibu, Las Vegas and Seoul. When Global Icons first acquired the retailer, president John Frierson promised an expansion to more than 20 total stores, with plans to open new spaces across the United States as well as in Asia and Europe.
Instead, the brand was forced to pivot online, re-building its e-commerce site and investing in live online shopping events. Now, Fred Segal is mixing its e-commerce investments with a return to storefront expansion and relaunching trendy retro brands like Camp Beverly Hills for a new audience.
Lotman spoke to Modern Retail about reviving what was once cool again, and translating Los Angeles sensibilities globally. This interview has been edited for length and clarity.
Last month, you re-launched an '80s brand, Camp Beverly Hills, in your stores. Can you talk a bit about this revival process?
Because we play so strongly to counterculture and the 60s and 70s and 80s, our platform is a great place to relaunch retro brands. I chased [Camp Beverly Hills] for seven years… It was a huge brand in the late '80s, early '90s, then of course, as things do, it waned and went away. Someone tried to bring it back [earlier], but they try to bring it back by reinventing it, which is a dumb thing to do with a great brand. People want the real brand. So our vision was very clearly if you were to reach into your closet and pull out that shirt that you bought in 1982. We have 70% sell through [of Camp Beverly Hills] now, it just been huge.
There's always an audience for [retro or vintage clothing] because they really touched different people's psyches. So I really believe that this is an area that we really can continue to play with, finding brands that have a kind of awareness. It's something that we're really going to continue to build upon. My goal would be probably no more than two times a year to really get behind and rebirth these brands, bring them back to life.
Did the pandemic slow your planned store openings, and are you still planning to expand in Asia and Europe now?
We had a great deal in Japan — we were literally in my home, all drinking wine, celebrating the fact this was about to happen. And it was the first week of February. But [by] the second week in February, all bets were off, and then it just went downhill from there.
But now all of a sudden, things are definitely heating back up. We're talking to a couple different partners in the UAE and we definitely think something's going to happen there. We're also talking to some potential partners in China. I really think that China is going to be a huge home run for us because as you think about it, the idea of LA is the place you want to aspire to. LA is the place of like celebrities and things that are really hot and cool… I want to have four to five Fred Segal stores, maybe six, in the United States. I want to have a couple more in Europe, potentially a lot in Asia.
Fred Segal has been dubbed "the curator of LA cool." How do you translate "coolness" across your storefront locations around the globe?
We're really going to constantly push the LA look, but at the same time, as we go to other countries and other cities and other states, we also want to be showcasing local talent there too. We want to start rotating the talent through various stores in various communities. So we're looking at bringing in some designers out of Korea right now, because our store in Korea is doing so well. As we open up stores on the East Coast, we're gonna do the same thing.
Can you talk a little bit about how long you keep brands in stock and how that timeline might differ from your private label?
There are certain brands who come in and want to do a short-term activation or they're coming in to launch something. They literally could be in for a month, or even as short as two weeks. But our goal is that if it really works, we want to hold them and move them into our store [longer term]. At that point, they can last a year or two longer… We don't necessarily want to get things moving all that fast because you need a chance to build the customer and build the awareness.
I would love to discuss your investment in e-commerce during the pandemic. As a brand focused on discovery, which is traditionally tied to store, what did your strategy look like online?
Right now, we're in a fix-it mode more than an innovate mode. There's a lot of things that aren't right on our site… small things like sizing or sorting. To really be any kind commerce platform, you have to have certain things that people really count on.
Why I really believe so much in [e-commerce], is that we generate pretty significant money out of our Sunset Boulevard store and our Malibu store at a very few customers. You just start to extrapolate in your head and you go, 'okay, if I can generate this much out of this small universe, [there's] a much bigger universe out there.'
I really believe that e-commerce is going to totally dwarf our retail. I'd say retail is definitely stronger than e-commerce at the moment, but I don't think it's going to be in two years.