Now valued at $1.2 billion, Glossier still faces hurdles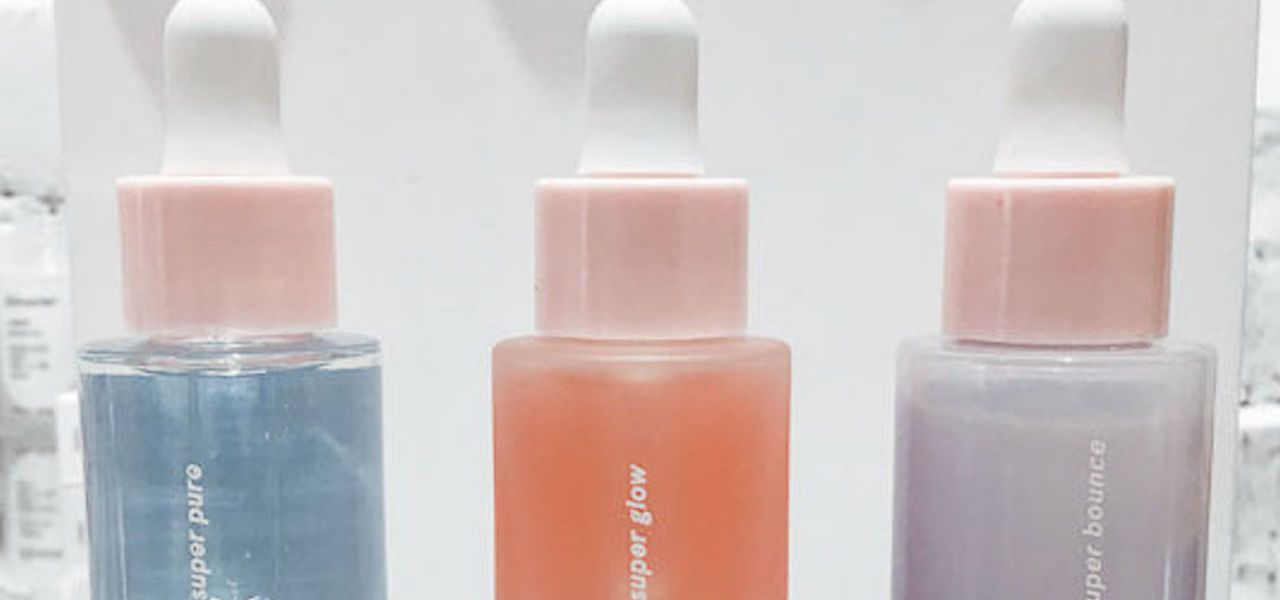 Thanks to a new $100 million funding round led by Sequoia Capital, Glossier is a unicorn and an all-around DTC success story. But despite its success, it's still following a playbook that has yet to be proven and is in danger of running into potential pitfalls.
Firstly, big valuations don't guarantee big returns. Glossier, to date, has raised $186.4 million in five rounds of investment funding and doubled revenue in 2018 to reach $100 million a year. It is unclear whether it is profitable, although founder Emily Weiss told the Wall Street Journal this week that the company was in a position where it could go public.
The brand does have strength in channel purity: It has never sold its skin care or beauty products through any other retailer, ignoring the calls from industry leaders like Sephora and Ulta to get Glossier's millennial pink branding on their in-store and online shelves. Even as other digitally native and indie beauty brands like Morphe, Glow Recipe and Kylie Cosmetics have become more widely available through third-party retail stores, Glossier has maintained its direct-only business model, selling online, in its two stores in New York and LA, in its pop-ups and nowhere else.
Glossier is making a bet that it's building a brand customers will go out of their way to shop, bucking the "we want to be where our customers shop" mindset that's been adopted from other digitally native brands, like Harry's and Quip, that have since extended their retail roots to stores like Amazon, Target and Walmart. Glossier has instead focused on its community engagement, fostered by editorial arm Into The Gloss, and its global reach, shipping to Puerto Rico, Canada, the U.K., Ireland, Denmark, Sweden and France.
The other issue is Glossier's options for attractive exits have narrowed. As brand acquisitions like Bonobos and Bevel have shown, raising a lot of money It would demand a big sale or need to have a big IPO to earn that money back for investors, and the stakes are high.
"What it comes down to for these companies is timing," said Adam Winters, the president and CEO of Merchant Financial Group. "It's not about profitability out of the gate, but knowing when to shift priorities so that you're not running on VC fumes."
And, for now, at least, Glossier is the quintessential "Instagram brand," which could prove to be a weakness. In the fall, Glossier was said to be building its own social platform where it could collect customer insight through comments, sell products and test out new product ideas, all of which the brand currently does on Instagram, where it has 1.9 million followers. As Instagram rolls out purchase capabilities, it's only becoming more powerful as a platform middleman for brands, which the brand has been vocally wary of.
"It's something we think about a lot: If you don't want to be disintermediated by a retailer, why would you want to be disintermediated by a platform further up the funnel?" said Henry Davis, Glossier's president and COO, in September. Davis has since left the company. "The dominant model that we associate with DTC is dominant because of social media. It allowed brands to cut the retailer out, while still reaching a huge amount of people very quickly. But the limitations of those platforms are becoming evident."
Glossier has yet to launch a platform of its own, and building out a social platform competitor is a big bet. Not only would customers have to come to the brand directly to shop, they'd have to go to a new social community to follow along online. It's worth raising a Boy Brow-groomed brow at. — Hilary Milnes
Overheard
"Facebook is a necessary evil. The reason it's efficient is because they protect their data." — DTC brand founder
Nike's fuel
Nike slightly beat Wall Street expectations during its third quarter fiscal year 2019 earnings on Thursday, reporting revenue of $9.6 billion and net income of $1.1 billion. Analysts were disappointed, however, by slower-than-expected sales growth in North America. Here are some of the growth opportunities that CEO Mark Parker and CFO Andy Campion highlighted during the earnings call:
Apparel: In the next year, Parker said that Nike plans to "fast-track new collections that are under a $100 price point," and will launch more than 40 new styles of bras. It's worth noting that Foot Locker and Dick's Sporting Goods — two of the biggest carriers of Nike inventory — are also seeing promising growth in apparel.
Mobile: Nike reported that customers who used the Nike app had 40% higher sales in retail stores compared to customers who didn't use it. "We know the most direct connection with a consumer is through their mobile device," Campion said. In New York and Shanghai, Nike's launched House of Innovation stores that allow customers to use the Nike mobile app to pay for items in-store, and order items to be sent to a fitting room. — Anna Hensel
Reading Ring's hiring tea leaves
Ring, the home security system startup, is making moves.
According to recent job postings, the company, which sells its video doorbells and security cameras online and through retail partners like Best Buy and Home Depot, is opening its own stores. The company is looking to hire a marketing manager for its Ring retail stores, according to the posting, who will be responsible for planning and executing in-store projects and activities. "Using a hands-on approach, this role will be responsible for retail sales, operations, training, performance, on-site execution, coordination and support for Ring owned Retail Stores and external vendors," the job description reads.
The company has also listed a job posting for a head of news and editorial, responsible for "building the news and editorial team from the ground up." Ring is apparently getting into the content business, with a bent on local news. The listing says "From heartwarming stories about recovering lost pets to heart-stopping stories of lives being saved, this newly-formed position will be responsible for accelerating our story production efforts together with our content marketing, mass media and PR teams to tell Ring stories at scale." Sounds like branded Patch content. —  Hilary Milnes
3 questions with Ran Tan, vp marketing, Handy
How are you scaling in a competitive marketplace?
We've continued to focus on our best customers. When Handy first started, we were offering one-off cleanings to people. One thing we saw is that our best customers were getting cleaning regularly, so we started shifting to make Handy more of a subscriptions business. On the [contractor] side, they want consistency too, predictability in terms of what to expect in a customer as well as predictability of their income stream. Shifting to subscriptions has allowed us to be able to pair [customers] with pros better and deliver better quality and consistency.
How are you approaching marketing as your business evolves?
We've tried to align marketing with both what the product is at that point in time, and what our business goals are. Early on, we were trying to prove out [the concept]; the marketing activities were aligned with that. We were trying to get people [to try Handy] through really aggressive discounts. We were focusing on regional marketing strategies and had street teams intercepting people walking by. It forced us also to look at marketing channels that are now standard for tech startups, like the New York City subway. Handy has [since] expanded nationwide; we're a more mature company now, and there's a much stronger focus on the profitability of [ad dollars]. We dropped things like street teams and shifted our focus on things that are more scalable.
Handy is now working with retailers like Walmart and Wayfair. What next?
Handy is trying to be to retailers a provider of transactional services in the same way a lot of people use UPS or FedEx for delivery. Some of these integrations are online, like with Wayfair. We have some offline store partnerships, like with Walmart in a number of stores for TV mounting. We're trying to understand what the retailer wants, what are their concerns, and thinking about what kind of integrations benefit both parties. On the retailer side, customers nowadays value convenience — being able to think about [a problem] from the lens of the retailer and where their pain points are, and how we can help resolve them and deliver a differentiated customer experience. — Suman Bhattacharyya
Other news to know
Rent the Runway raised a $125 million investment round, its largest to date, which lands the company a $1 billion valuation. Big week for unicorns in beauty and fashion.
Pinterest has nabbed former Walmart CTO Jeremy King ahead of its IPO as its head of engineering. King, who spent his time at Walmart trying to convince people it was a tech company, is now joining a tech company looking to flex its commerce muscles
Brandless CEO Tina Sharkey has stepped down, and will move into a co-chair of the board position. Brandless CFO Evan Price will act as interim CEO as the company looks for someone permanent.
Levi Strauss started trading on the New York Stock Exchange Thursday at $22.22 per share, raising $623 million and giving the brand a $6.6 billion valuation.
Roman, a DTC telemedicine startup specializing in erectile dysfunction medicine, has launched Rory, a women's health services company that's focusing on menopause.
Birchbox is tweaking its subscription box model for the first time. It launched price-tiering this week, and customers will pay between $10 and $15 depending on when they signed up and the box delivery frequency they've chosen.
Red Wing Shoes opened its first New York City store in the brand's 110-year history this week. The 3,300 sq. ft. space includes a boot construction display and a repair bar.
Lululemon is still thriving in a dense athleisure market. The leggings brand's shares have risen 80 percent over the past year, and this week, the investment bank Barclays sent a note to clients assuring there was still a lot of room for growth for the brand.
What we've covered
Tall order: Starbucks is on a path to reinvent its retail stores, investing in digital and other food and beverage startups to improve its locations and online-offline strategy.
Move over, millennials: DTC brands specializing in products targeted at baby boomers, like incontinence underwear and hearing aids, are here.
The burnout: An agency thirtysomething details a day in the life of a high-pressure job in our latest Confessions.
—
Sign up for the Modern Retail Briefing to get retail news, analysis and insight delivered to your inbox every morning.