Google's marketplace is free for sellers. The results so far are mixed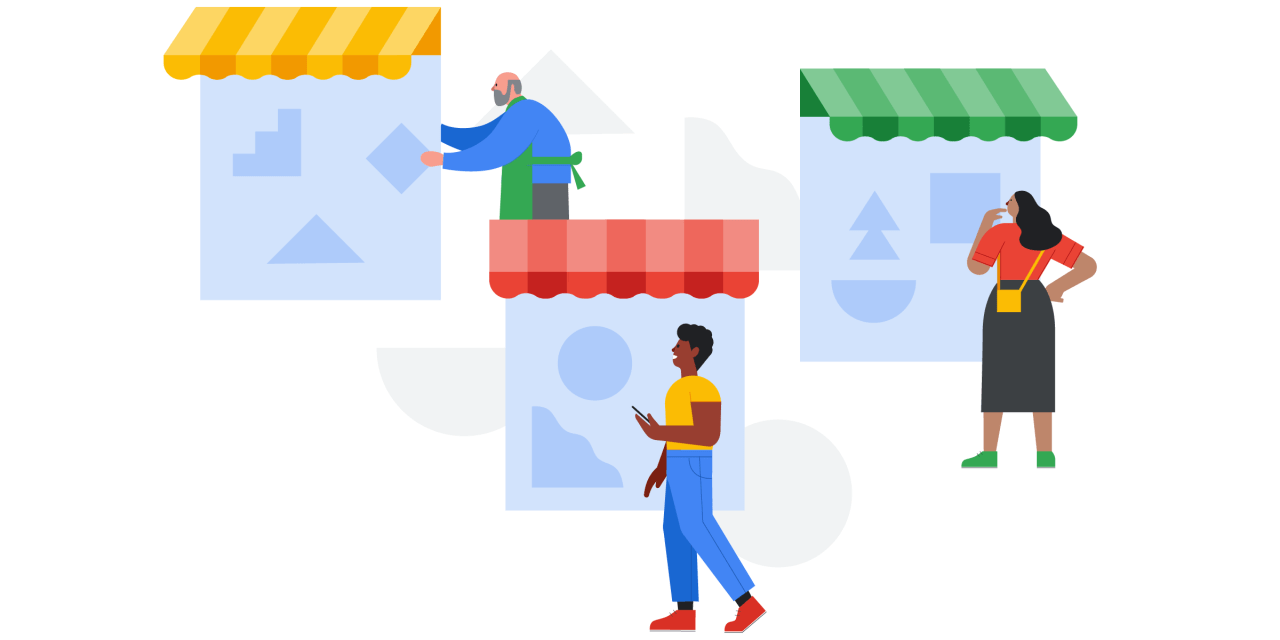 Courtesy Google
Google is making it as easy as possible for third-party vendors to sell on its marketplace — and the results are a mixed bag. 
Last July, Google took the radical step of slashing all commission fees for people who list with Google Shopping, a tab within Google.com dedicated to e-commerce. Sellers wouldn't have to pay anything — or shell out any of their profits — in order to list their products on Google Shopping. 
The effort had the signs of a final hail mary for Google, which has struggled to create a third-party marketplace that can compete with Amazon. The way Google Shopping currently works, most brands link customers out to their own external websites in order to make a purchase. But Google has been trying to keep people on its own pages with a new option. Adoption has been much slower on this section of Google Shopping, called Buy on Google, where customers can buy directly on Google. Buy on Google boasted only 7,432 sellers by the end of 2020, according to data tallied by the marketplace tracking site Marketplace Pulse. That's only a little less than 2,000 more than its alleged July 2020 total (5,644), and is far below Walmart's nearly 70,000 sellers and Amazon's 2+ million. And Buy on Google sellers told Modern Retail that the platform tends to account for a negligible portion of their overall sales.
In a statement to Modern Retail, a Google spokesperson said, "Providing sellers with a no-commission checkout option through Buy on Google is only one piece of the bigger picture. We've also made it free for all merchants to list products on the Shopping tab and on Search, helping drive significantly more traffic directly to merchant websites and providing consumers with a greater set of options.". 
The problem is that, as friendly as Google's policies are to sellers, very few customers actually seem to want to buy directly from Google Shopping. "Zero percent fees on zero dollar sales is still zero," said Juozas Kaziukėnas, founder of Marketplace Pulse. To sellers, he said, the lack of commission fees is an attractive proposition, but it ultimately matters less than the number of customers on that marketplace. 
And Google's big selling point — the omnipresence of its search tool — doesn't give much of a lift to Buy on Google sellers. Most of the Google Shopping products that get surfaced at the top of a Google search appear to be paid ads, said Kaziukėnas. Unless sellers are willing to pay, customers are unlikely to find their products organically on Google. "There's a functioning marketplace, but it's virtually invisible to most shoppers because it doesn't get surfaced to practically anyone," he said. "It's a very obscure part of Google."
Google, for its part, said that the number of Buy on Google sellers — those who sell directly on Google — isn't as important of a metric. The company places much more value on those product pages that brands can list for free on Google Shopping, even if those brands don't allow direct transactions on Google. "Ultimately, we are focused on offering the best place for merchants to connect with consumers, regardless of whether a purchase occurs on the seller's site or on Google," the spokesperson said.
The winding route to Buy on Google
Google's shopping saga dates back to 2013, when the company launched a third-party marketplace called Google Express, which was partly supported by a short-lived home delivery service. But it never took off. In 2019, Walmart backed out of selling on Google Express, joining the ranks of Office Depot, Staples and American Eagle as early Google Express adopters who later ditched the platform.
By the end of 2019, Google Express disappeared; it got folded into Google Shopping, where it now lives on as "Buy on Google." As the name implies, Buy on Google lets customers transact directly on Google (without being forwarded on to an external brand page), just as Google Express did.  
Buy on Google is not a marketplace unto itself: instead, it's a category within the larger Google Shopping umbrella. While Google Shopping has attracted a much greater number of sellers, many of those listings just refer people to third-party websites. Only a small subset — those Buy on Google products — let customers actually transact on Google's site. To visit Buy on Google, customers have to go to the Shopping tab, then filter for only Buy on Google listings when they search.
The problem for Google is the existential threat of Amazon, said Kaziukėnas. Google is first and foremost an ads business, and most of its e-commerce decisions come down to maintaining its relevance in the ad world. As Amazon rapidly grows its own advertising infrastructure, allowing Amazon sellers to buy prominent ad slots on Amazon.com, Google is feeling the pressure. There's some evidence that the conversion rate on a product ad might be higher on Amazon, an already dedicated e-commerce marketplace, than in Google search. So Google's solution seems to be: if marketplace ads work better than search ads, then Google needs to build out a marketplace.
"A lot of CPG brands, they've moved a lot of their budgets into Amazon ads, which has also become a very large shopping search platform," said Kaziukėnas. "Google looks at this and says, what does the future of shopping look like and how do we put ourselves in a position to continue to be relevant?"
An e-commerce ghost town
Yet Google, despite years of experiments — most recently with the introduction of the mostly overlooked video-shopping platform Shoploop and, this month, shoppable YouTube videos — has struggled to land on a stable marketplace strategy.
Buy on Google has attracted some big names including Target, Best Buy and Puma, on top of its mix of smaller-scale vendors. But the Buy on Google sellers reached by Modern Retail said they joined mainly to diversify their listings, but few are reporting many sales. Aaron Thedford, the owner of a t-shirt and toy company called In My Parents Basement, said that he sees about nine Google sales a month — a tiny fraction for his business, which has anywhere from 100 to 800 overall orders per day (depending on the time of year).
Thedford said he joined Google three years ago in the name of platform diversification. "It's better if you don't have one channel that has all the power," he said. "Any new channel that comes up, if it's relatively easy to get on, we get on."
Until recently, selling on Google had some weird quirks, like the fact that, before Google went commission-free, he would have to pay its commission fees through a physical check in the mail. Even Google, one of the world's largest tech companies, initially lacked a pay-online option. But in general, said Thedford, Buy on Google is a pretty smooth system on the seller end.  
There might be a way to make Buy on Google become a real destination for customers — but Google, now eight years on, still hasn't landed on it. "Google's offering is just too confusing to most consumers," Kaziukėnas said. "I'm not bullish on it this year or any year."
Correction: This story has been updated to clarify that Buy on Google refers only to a section of Google Shopping, where customers make direct transactions, and to add comments from Google noting that the company itself puts less stock in the Buy on Google metrics than in the overall number of sellers creating product pages. The headline has been updated to reflect this discrepancy.