Gym closures are leading to shortages of at-home workout equipment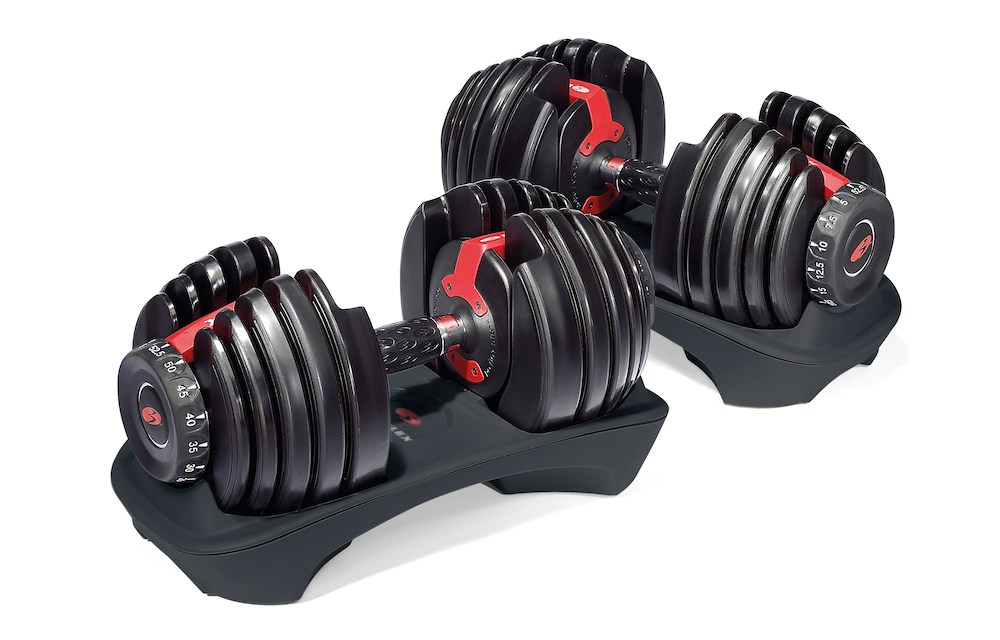 Move over toilet paper and flour, dumbbells and kettlebells are the new pandemic must-haves — and at-home fitness freaks are straining manufacturing supply chains.
The top two choices in the Wirecutter's review of adjustable dumbbells — Core Home and Bowflex — have been sold out since at least June. The same is true of other review sites for equipment — many of which now include a warning that many products are likely out of stock. A search on Amazon exemplifies the situation. Most of the top results are not adjustable dumbbells — as most are likely out of stock. And some third party sellers appear to be selling items like an individual Bowflex 552 dumbbell for as much as $569.
"The challenge was that even the Walmarts and even the Sports Authorities of the world got cleared out," said Amar Singh, principal analyst at Kantar. "No one anticipated this type of demand in the factories. Many of the raw materials comes from China. There were massive supply disruptions and they couldn't get everything in place in time."
Online orders for sporting equipment increased by 220% year-over-year last May and 122% in June, according to numbers from Bazaarvoice. The acceleration may be decreasing now due to more gyms opening back up in states like Georgia, Florida and Illinois. But another factor may also be playing a role: the brands behind popular home fitness products have had difficulty keeping up with demand.
Bowflex, which is owned by Nautilus, saw unprecedented spikes in demand for certain products — namely the 552 dumbbell, a new kettlebell and another adjustable barbell.
"We're sold out through the remainder of the year and are trying to catch up on capacity," said Jay McGregor, Nautilus's vp and general manager of North American retail.
The company had to triple its capacity for the second half of this year, he added — and has spent the last few months seeking out new factories to work with. He estimated that it takes as long as eight months — if not longer — to ramp up a new factory.
"The way these are manufactured, the tolerances are very tight," McGregor said. "It's not an easy process to get new hands working on and building these things."
While the new demand is great for Nautilus's business, it does mean consumers will have to wait. New products will be shipped to stores in the coming months, but they will almost certainly be sold as quickly as they hit the retail floors. McGregor hopes to catch up with demand by the first quarter of 2021.
The wild swings have made for scammer's paradise. Indeed, Nautilus has seen many fake items claiming swarm the internet. Similarly, price-gouging has become another pain-point, with Amazon third-party sellers claiming home gym items are "collectible" and then excessively raising the prices.
Meanwhile, used products have never been in such high demand.
"Social markets have been flooded with supply," said Singh, who noted a huge uptick in sellers on peer-to-peer sale websites, as well as a marked increase in knockoffs on these platforms. "I even see some manufacturers go straight to Facebook Marketplace because they can get better value out of it," he said.
There's no guessing when the demand will subside. Many are waiting for a second coronavirus wave to hit the U.S., which will likely cause more people to seek out in-home fitness alternatives. "I think this is going to intensify," Singh said.
For Nautilus, it has changed how the company does business. Beyond getting more factories to build the products, the brand had to hire more employees to take direct orders. "We've had to ramp up not just the manufacturing side but also the internal logistical side," McGregor said.
The late-spring to early-summer months are usually the company's slowest. "Some of our numbers are higher than some Q4 numbers," McGregor said. "It has really ramped up beyond all of our expectations."