'Here to stay': Why at-home cocktail kits are booming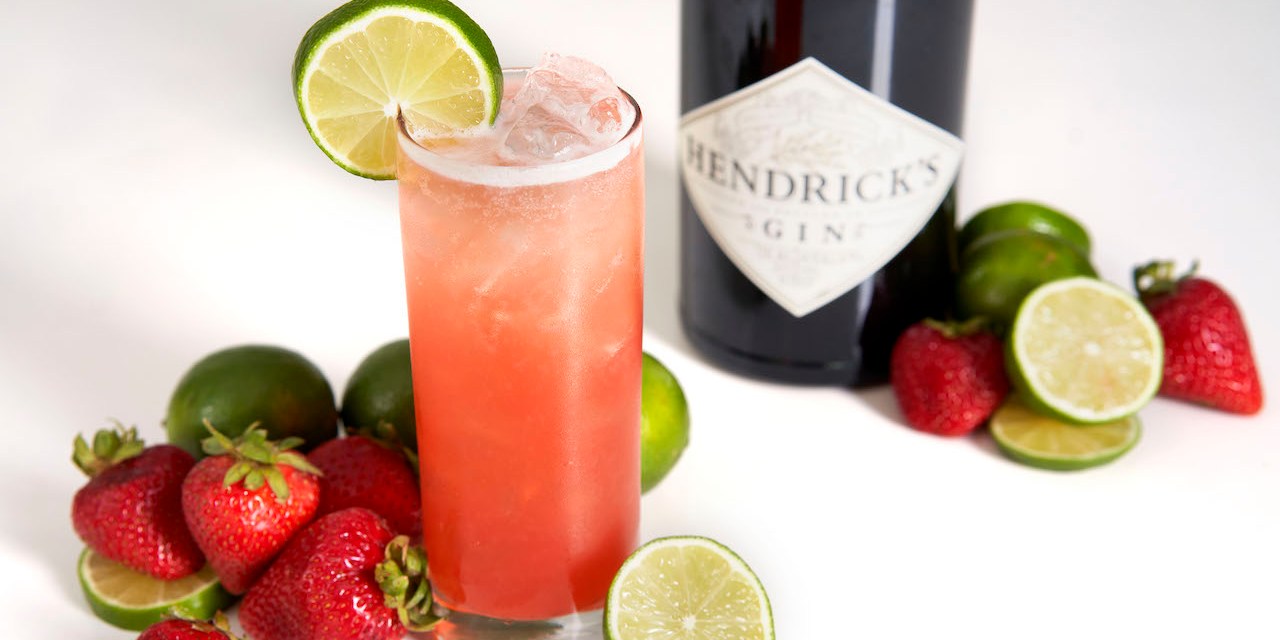 A few months into the alcohol delivery boom, and drinkers may now be ready for something more complex than a wine pour.
Which is to say: craft cocktail kit delivery is having a moment. Drizly's June report concluded that "increased home consumption is poised to endure." According to 70% of 15,000 respondents, even as bars and restaurants reopen, they plan to continue drinking "less away from home," with 30% expecting to imbibe at home at least through the rest of 2020.
Taking a page out of Blue Apron's recipe book, delivery services like Sourced Craft Cocktails, Shaker and Spoon and Cocktail Courier are hoping to bring classic cocktails to the masses. But unlike the rise and consolidation of boxed meals, cocktail batch providers hope consumers will find the value proposition of ordering ready-made drinks. These businesses aren't new, with some having launched back in the early 2010s, but all are seeing increased interest due to ongoing stay-at-home mandates.
A growing niche
The kits take the investment and hard-to-find ingredient collecting out of the equation, explained Jill Broek, Sourced's vp of sales and marketing. She pointed to the convenience of "getting fruit-infused syrups, bitters and freshly squeezed juices" all in one delivery, making it worth it. 
Prior to the pandemic, the Austin-based Sourced Craft Cocktails mainly serviced enterprise happy hours and events for corporate clients like Facebook and Google, as well as festivals like SXSW. Since March, the company pivoted to adding the direct-to-consumer kits, along with servicing B-to-B customers' remote employees.
Customers can order for same-day delivery in major U.S. cities — including New York, Chicago, San Francisco and Los Angeles — from a daily featured menu. Each kit features a 750 ml bottle of spirit and a pre-mixed bottle of ingredients. And because many beginners don't necessarily have professional tools, a measuring jigger is provided. Alternatively, there's a "Build Your Own Cocktail Kit" for those who want to assemble a customized package. 
So far, the consumer portion of sales has seen significant growth, confirmed Broek. From the first three months, the DTC business experienced a 594% increase in orders, with a 25% repeat purchase to date. To reach at-home cocktail enthusiasts, Sourced utilized search, along with Facebook ads and local PR with trade publications. This was especially useful in finding customers who "are interested in creating" drinks at home, but aren't sure where to start, Broek explained.
Meanwhile, Cocktail Courier, which was founded in 2014, also experienced "an unprecedented surge in order flow" since mid-March, said marketing & communications director Tiffany Nguyen.
While many consumers were looking for ways to avoid walking into store stores, the pandemic also helped bring public awareness to cocktail assembly kits — a smaller niche within the overall delivery category. While some growth in the subscription services was a result of stay-at-home mandates, "the main thing is that it opened up the offering to a new demographic and a wider audience," Anna Gorovoy, Shaker & Spoon's co-founder and CMO, told Modern Retail. 
Avoiding duplication
With this increase in competition, differentiation may end up being the key to avoiding meal delivery kits' fate. Be it specializing in rotating curated brands or shelf-stable recipes, the services claim to have thought this obstacle through.
For example, Shaker & Spoon is known for its monthly new box that includes hand-picked ingredients from partner brands, said curator and spirits educator Danny Ronen. "In June, we featured St-Germain Elderflower Liqueur," with four recipes created by different bartenders, he said. The strategy not only helps increase monthly orders, according to Ronen, but it also introduces the brands to many existing customers. 
For Sourced Craft Cocktails, same-day prepared ingredients makes the recipes stand out, Broek claimed. For home bartenders who insist on freshly-squeezed citrus, "the time saved alone is worth the average $7 to $9 per drink.
Looking beyond the pandemic
The kit sellers said they don't see bars as a direct competitor. "Even once [bars] come back — and we are rooting hard for them — sometimes you just want to enjoy a craft cocktail at home," Gorovoy said, and that's the segment they're here to cater to.
Sourced's internal market research on how consumers are feeling about going back to the bar gives them indication that at-home drinking isn't going away anytime soon. "The majority aren't willing to go back until there is a vaccine," said Broek. The key to sustainability is "keeping price-per-drink competitive" for margins, Broek explained, while also positioning the value proposition: convenience and accessibility.
Similarly, Nguyen also noted Cocktail Courier's consumer surveys "indicate that DIY cocktail kits are here to stay." She added that "we absolutely do see existing order surges accelerating into the fall and holiday season and remaining elevated for 2021 and beyond." Consumer behaviors shifts, she said, "have only shined a spotlight of what we can bring to their doorsteps."