Q&A
// July 2, 2021 ■ 5 min read
Hoka One One's Wendy Yang on how the footwear brand approaches fashion partnerships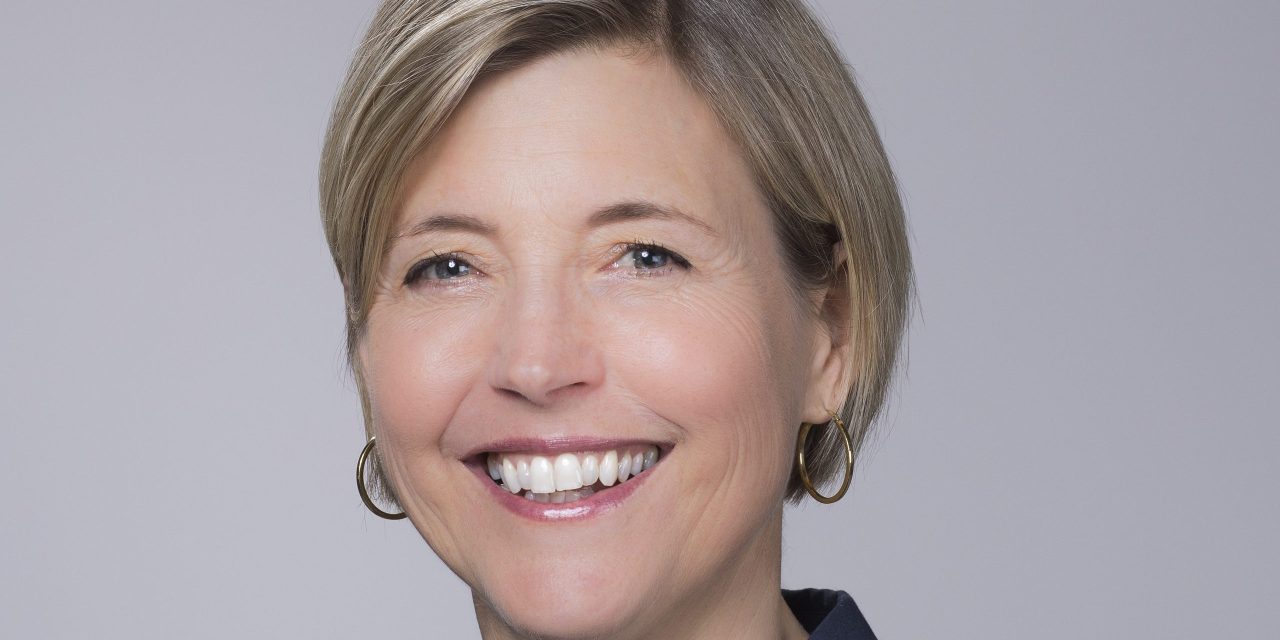 Deckers
Athletic footwear company Hoka One One wants to become more of a global brand after increasing sales during the pandemic.
While the U.S. athletic footwear market declined "mid-single digits" during the pandemic, according to retail research firm NPD Group, Hoka (who ended its fiscal year in March 2021) reported a full-year revenue increase of 62% to $571 million. Hoka was founded in France in 2009 and acquired by Deckers Brand in 2013. Since joining its publicly traded parent, the brand has reported double digit revenue growth each year, often outpacing sister brands Ugg, Teva and Sanuk in growth.
Hoka One One and Teva Brand President, Wendy Yang said that in 2021, the focus is now on making Hoka more of a household name in certain markets; the brand wants to expand its presence in China, for example.
One of the keys to Hoka's continued success, explained Yang, is its multi-channel sales strategy — the retailer sells its products direct-to-consumer online, as well as via curated specialty retailers. Moreover, Hoka touts high-performance sneakers with a chunky, maximalist and colorful aesthetic that also appeals to a fashion crowd.
The brand has also invested in partnerships with buzzy fashion brands: Hoka sells an all-gender, mismatched colorway of its super-cushioned Bondi sneaker in partnership with New York-based menswear fashion brand Engineered Garments. Hillary Taymour, designer of New York-based womenswear fashion brand Collina Strada, used hand-painted and customized versions of Hoka's sneakers in her spring fashion show.
Yang spoke to Modern Retail about continuing to invest in unique fashion collaborations, as well as how the brand balances high performance and accessibility in marketing. This interview has been edited for length and clarity.
Hoka One One is outpacing the performance footwear industry's growth as a whole. What is it, in your opinion, that is driving the brand's sales success?
We did very well during the pandemic, but the growth and the acceleration and the momentum was well underway before Covid hit. Despite the fact that last year was a year of uncertainty and so challenging and difficult on so many levels, from a business perspective, Hoka was able to really pull past the competition even further.
I think what drove that as much as anything is the brand's ability and very intentional effort to connect people through experience, through product [and] through innovation…  Consumers in the best of times [and] certainly in challenging times [are] looking to be inspired, to be connected to something, [and] to be empowered. We work very hard to empower athletes of all types, both the best of the best and the ones that are just getting started on their fitness journey… New solutions for long time athletes and newcomers.
Hoka is a global brand, with sales in the U.S., Canada, Europe and Asia-Pacific. How does your strategy vary by region?
The brand is the brand, and we're very careful to be very consistent with how Hoka shows up, regardless of where it shows up. That said, there are regional nuances, right? We don't have our own Hoka DTC brick-and-mortar stores in the U.S. at this point, but you don't launch as a brand in China without having a real DTC retail [presence]. There's not a lot of change or adaptation that needs to happen to the product line, but on occasion we'll do colorways, for example, that might work in one region more than more than another.
Can you speak a bit about Hoka's global expansion plans going forward?
It's not that we're necessarily moving into new regions as much as we're starting to double down on our investment. The brand was started in France years ago, so we have an established business in Europe, although plenty of growth ahead of us there. Where we're beginning to invest more and more in is China. We see that, along with our peers, that [China] is certainly a huge opportunity.
We are planning global expansion. We were in these regions [already], but we're planning on expanding these regions. We are [also] planning on continued growth stateside and we're building on this incredible platform to connect this global marketplace in '21 and '22.
While Hoka focuses on performance, the brand is also popular with non-athletes. Sneakerheads and fashion-focused consumers are also purchasing pairs for less athletic pursuits. Why is this?
There's no substitute for great product and a brand that is as open and welcoming [as Hoka] crosses ages and stages and demographics. In fairness, I think our aesthetic just continues to get better and better and better. You know, anecdotally, my youngest daughter graduated a year ago from college and she said, "When I first got on campus, you couldn't find the Hoka and by the time I graduated, I couldn't go from my dorm room to the library without seeing five or six people wearing Hoka."
You've partnered with buzzy fashion brands as well as more traditional outdoor focused brands like Cotopaxi and Outdoor Voices. Can you speak a bit more about your partnership strategy?
Some of [our partnerships] have been with like minded brands. I would reference the Cotopaxi collaboration. Both Hoka and Cotopaxi are value based brands: we care deeply about people and the planet. We [also] both sell at REI, so it's not a complete "Oh, what are they doing together?"
And then there's other collabs that we've done that have been much more unexpected. Sometimes those collabs, on the surface, might [seem] like strange bedfellows. However, they really can work and be super disruptive and impactful. That has definitely helped us gain awareness from a lifestyle and sneaker culture standpoint.
When you are trying to find those more unusual partnerships, what are you looking for in other brands?
We've been very lucky. We have a lot of brands approach us all the time and we're being mindful of how much the team can take on and market properly. How many stories can we tell?
Then it [also] comes down to too, are these people that we want to work with? Do we respect the brand and their values? They don't have to be the exact same as ours, [but there's] that level of being an authentic brand. Do they stand for something and do they back that up legitimately? More and more that the consumer will see right through it if you're not authentic.