Housing, sleep and customer service: What Amazon's investments say about its future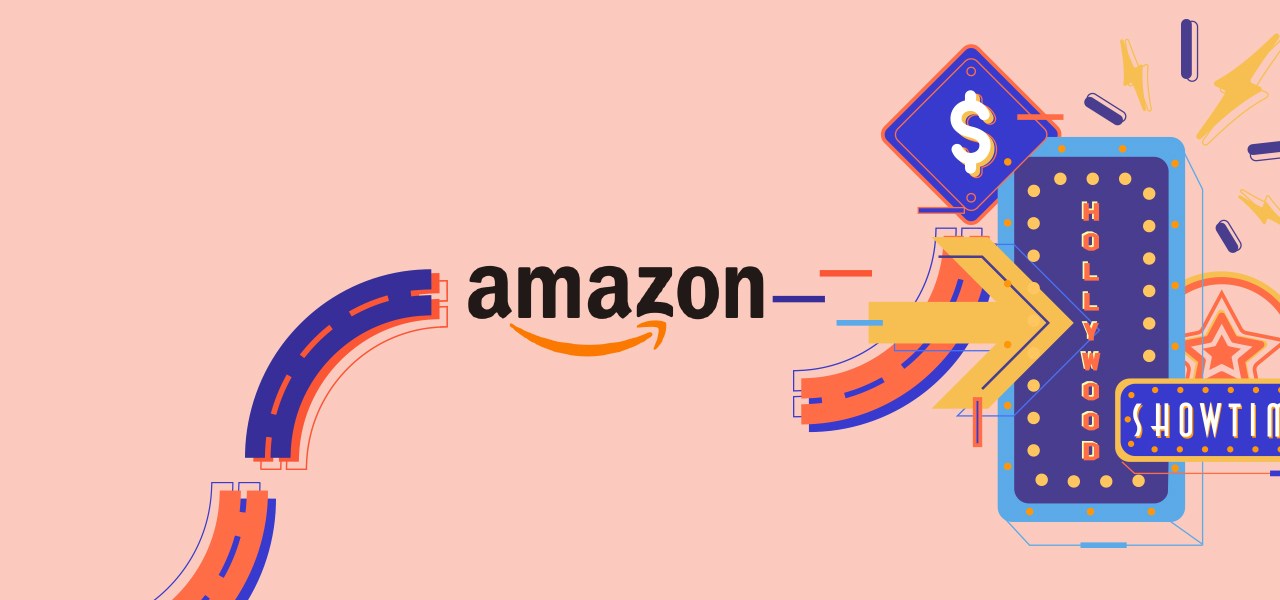 Ivy Liu
Analysts are always reading the Amazon tea leaves. A new Amazon acquisition will often spark a flurry of speculation over what the move means for the company's future, as its purchase of Shopify competitor Selz did last week. Less noticed, though, are the dozen or so venture capital investments that Amazon makes each year — and what those early signals might suggests about Amazon's overall ambitions.
Amazon invests through its own business, writing checks as Amazon.com, but it also has a handful of specific VC funds. Most notable are the Alexa Fund, which has put $200 million toward voice technology startups since 2015, and its newly announced Climate Fund, for which the company allocated $2 billion in June.
It's hard to read too much into any individual investment, according to Robin Sherk, director of consumer products and retail at CB Insights. In general, when a major corporation invests in a smaller corporation, it's less of a signal of future intention than an outright acquisition is. In many cases, "they're either exploring a new idea, they want to see does this business model work, does this idea work," she said. An investment gives them a front-row seat to a new idea or product.
But in the aggregate, she said, "you can see clusters of where they've invested" in order to draw out broad themes for how a company like Amazon views itself. And in Amazon's case, though those signals are murky, they point to a few of the company's areas of interest — including an increased focus on fulfillment and delivery, plus growing fascinations with customer service, sleep and smart home devices.
When Amazon makes an investment, it often strikes partnerships with that company — as it did with Rivian — or integrates its products into existing Amazon devices, as Amazon has with most Alexa Fund recipients. Getting the attention of Amazon's VC arm can change the course of a startup. Usually, Amazon unlocks a world of opportunities and customers for these new companies — but sometimes the opposite happens. The Wall Street Journal reported last year, for instance, that Amazon has sometimes met with startups about a possible investment, only to turn around and build its own, rival product.
Below, we map out a few potential patterns in Amazon's investments from the past five years.
Fulfillment services
The clearest signal, said Sherk, is Amazon's escalating efforts in fulfillment and delivery. That will surprise no one who has watched Amazon rapidly build out everything from its fulfillment center network to its cargo fleet, but it shows that a logistics-focused Amazon is not a flash in the pan. "With Amazon, building their fulfillment capability and their speed and convenience, that's a theme," said Sherk. But she added, "the specifics of it — exactly what they get from each investment — it's hard to tell."
In 2019, Amazon's invested in OneVim, a tiny, Virginia-based company focused on local, same-hour deliveries. At the end of last year, it also purchased a minority stake in SpartanNash, one of the country's largest grocery distributors that has previously worked with Amazon on completing grocery orders.
Other recent investments include the self-driving technology provider Aurora and British food delivery company Deliveroo. Among the first round of companies to receive investments from its climate fund was Rivian, an electric car maker that has provided electric vehicles for Amazon's growing delivery fleet. All of those signals hint that Amazon has its eye on new ways to innovate in its delivery fleet.
Amazon already has quite a bit of fulfillment tech in its portfolio, though: Amazon bought the self-driving tech company Zoox last year, and it has made a number of purchases of delivery-focused companies in the past, including France's Colis Privé.
Customer service
In 2015, Amazon was a "significant participant" in an investment round for Twilio, the customer service company that today handles customer phone calls and text messages for many of Silicon Valley's biggest companies. Amazon has made some other moves in the customer service space, investing in 2019 by giving money to Qdigi, an Indian company that supplies post-sale customer service help, including repairs. Some of Amazon's other patents, as CB Insights outlined in 2019, also allude to a customer service focus, including a voice assistant patent that would direct customers toward products and services based on their moods. (Currently, much of Amazon's customer service work either happens in-house or through outside contractors.)
Sherk noted that while she wasn't sure what to make of these investments, it's a space she is watching closely. "Traditionally for them having to call a customer service agent was a defect," she said of Amazon. "That type of interaction with virtual sales associates hasn't been on the forefront for them at all." Amazon's big bet was on prioritizing efficiency of purchase and delivery — but as the company has ballooned in size, some of its less-developed areas, like customer service, might get renewed attention.
Sleep
One of the Alexa Fund's early investments, in fall 2018, was in an AI company called Endel, which is geared toward creating soundscapes that help people "focus, relax, and sleep," according to the company's website. Among its products is an "AI Lullaby," a soundscape that changes in real time according to weather, light exposure and other factors, according to the company.
In 2019, Amazon also invested through the Alexa Fund in Hatch Baby — a startup focused on tech-powered baby mats and sleep lights for babies that then quickly developed a skill for Alexa that tracked sleep schedules. Alexa is now integrated into many of the company's products, and Amazon said the Alexa-powered Hatch Sleep, a physical device that helps lull babies and parents to sleep, was one of the most popular items on its baby registry marketplace.
Cementing the fact that the sleep industry represents more than a passing interest for Amazon, this January, Business Insider reported that Amazon was working on an Alexa product that would track people's sleep and alert them to cases of sleep apnea. Amazon already has a number of Alexa skills focused on sleep — and it has signaled an interest in healthcare, with the recent launch of Amazon Pharmacy — but its sleep-related portfolio up to this point has remained thin.
Connected homes
In addition to buying out Ring, a product that has elicited much controversy for its collaborations with law enforcement, Amazon invested in a home security system called Scout Alarm as a part of the Alexa Fund's initial round in 2015. Soon after, the system integrated itself with Amazon Echo.
Also in 2015, Amazon made three other investments: in the Indian company HouseJoy, which offers plumbing and home repair services; in Garageio, a smart garage door opener; and in smart lock maker August. The seeds of those investments are beginning to appear in the increasing prominence of Amazon's in-home and in-garage delivery options.
But using smart devices to facilitate deliveries appears to only be the beginning for Amazon. More recently, in 2019, the Alexa Fund invested in a connected smart home system called SmartRent, which creates smart locks, leak censors and other devices more geared toward rental environments. The Alexa Fund also injected an infusion of cash into Plant Prefab, a home-building company that will integrate Alexa — and potentially other Amazon smart devices — into each of its prefabricated homes.
Ring and Alexa remain Amazon's most prominent smart products to date, although the company has a number of other smart devices in its arsenal, including the home security system Cloud Cam (which offers a membership through Prime).