How 3 DTC brands are upgrading their approaches to retention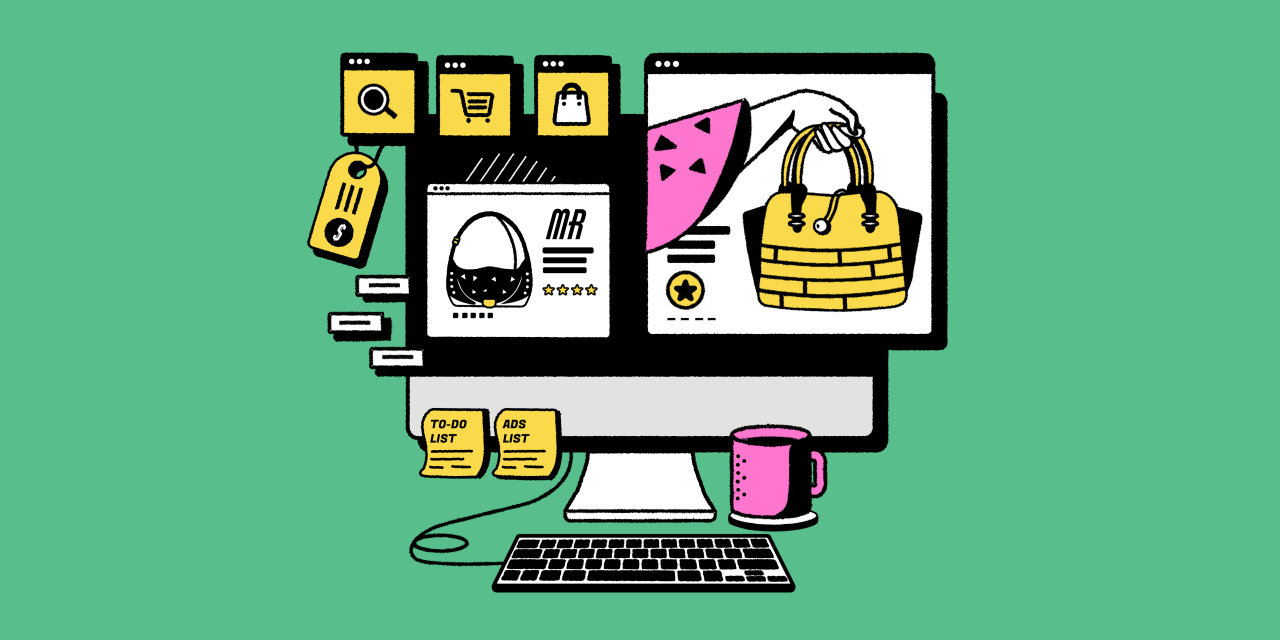 Ivy Liu
After two years of massive e-commerce growth, DTC brands are placing a greater emphasis on retention.
During the pandemic, many direct-to-consumer brands received an influx of first-time customers as more people did their shopping online. Since then, many have turned to various strategies to keep those customers interested in returning.
What makes a good retention rate varies depending on the category, and how frequently customers want to buy certain products. And while retention may have had a certain definition in 2019, brands' are re-evaluating what the word means and why it's important in 2022.
Several executives spoke with Modern Retail and broke down what retention means for their brand and what their plan of action is to stretch customer lifetime value. Many brands are turning to tactics like bundling options and new styles to drive more sales from their existing customers.
Focusing on evergreen selection 
Premium T-Shirt brand Goodlife Clothing is one brand that's been focused on honing its retention strategy over the past year, as opposed to acquiring more digital customers. 
Andrew Codispoti, co-CEO of Goodlife, told Modern Retail that the brand's current retention rate is nearly 50% — defined as customers who place another order within fourth months of their first purchase. That's higher than the apparel industry's average retention rate of 26%, per McKinsey's recent data. Moreover, Goodlife's online return rate is at 8% while in-store is at 2%, Codispoti said.
Codispoti said the company's retention strategy is centered around convincing new customers to build out their wardrobe with Goodlife products.
"We've done this by building a core collection of evergreen items," such as plain tees, henley shirts and tanks, Codispoti said. "That's mixed with 20% of recurring seasonal pieces that we heavily market to our base customers." 
The brand also just launched a try-before-you-buy program, called "Try Now," where the customer's payment method doesn't get charged until seven days after their purchase. "This is geared toward those hesitant in buying a $60 to $68 shirt," said Codispoti. In addition, Goodlife recently launched a subscriptions option, where customers can bundle four shirts for the price of three. Codispoti said these services were specifically designed to encourage retention and are being promoted to customers shortly after they place their first order.
In turn, Codispoti said that, on average, the brand's DTC website receives a second customer purchase about 98 days after the first purchase. "From there, the window of time between all future purchases continues to drop," Codispoti said, down to 68 days between the fourth and fifth purchase, and so on. "We're also increasing awareness of our Goodlife recycle program," Codispoti said, which gives customers credits on future purchases in exchange for recycling their used items. 
"Through these tactics, we're trying to continue growing a cult following around our simple products," Codispoti said.
Understanding the difference between DTC and wholesale 
Kate Lubenesky, president of kitchen product brand W&P, said that the brand's definition of retention is changing "as we build the e-commerce ecosystem and understand when and where the consumer shops with us." Porter, the company's commuter-focused line of reusable containers, are sold at Bed Bath & Beyond and Target, among other retailers. 
However, the official website is becoming important for the company's strategy to keep customers returning. The DTC site is the main channel W&P can control and gain nuanced insights from, said Lubenesky. On the other hand, sales through big box retailers — while helping create brand awareness — make it more difficult to gauge which W&P products are keeping customers interested.
For example, when customers shop directly from W&P's site, the company looks at consumers "who come back within one and six months and purchase additional products that supplement or expand on their initial purchases," Lubenesky explained. She added that the company's most loyal consumers tend to dip their toes with a small first purchase, typically made of a one product or a small bundle. "We then see them come back to purchase larger bundles, or expand their collection in complementary products or similar colorways," Lubenesky said.
W&P's giftable items — like craft cocktail kits — and its Insulation collection — which includes food bowls and coffee mugs — are another big draw for existing customers. "We've seen great repeat purchases on items like Porter Bags, where the consumer builds on an initial purchase by adding them to their cart," Lubenesky said. "We also always give our email, SMS and social following early access to new product drops, limited-edition colorways, gift with purchase, and other perks that keep them engaged," Lubenesky explained.
In turn, retention on the brand's website has grown in the past few years as its collections have expanded. "As of Q1 of 2022, we've seen our AOV increase by over 20% year-over-year, as more consumers adopt a one-stop-shop behavior," said Lubenesky. 
Offering a range of perks and programs
Over the past two years, Brooklyn-based roaster Partners Coffee saw major growth from both its digital channel and wholesale partners.
The brand's coffee shops have been around in some capacity since 2012, having begun as Toby's Estate and rebranded to Partners in 2019. In 2020, the company launched a direct-to-consumer site, through which it sells packaged coffee beans, brewing gear and teas online. Partners Coffee also subscribe and save program that year, which offers 10% off customers' first three orders along with free shipping.
Andrew Costaris, customer experience director at Partners Coffee, said that "at a time when the cost-per-acquisition is incredibly high, I'd consider anyone who has previously purchased from us and then done so again a repeat customer — regardless of elapsed time between orders." For a hospitality brand, often the goal is to create a high level of familiarity and perception that reminds customers to revisit the shop, Costaris said. "I don't consider the customer journey or experience with a CPG brand to be any different." 
To complement its physical presence, Partners Coffee has taken a similar approach to its digital retention strategy. 
As of 2022, about 80% of Partners' customers on its website are repeat purchasers, with the average order value being $36, Costaris said. Subscribers currently make up 64% of Partners Coffee's DTC business. As a result, giving more perks to subscribers is one of the main ways Partners tries to drive retention. Some of the benefits subscribers get access to include membership in the brand's tiered loyalty program, free shipping and discounts on all new launches of single-origin coffees. 
But beyond providing perks, Costaris said that another key is to get ahead of any potential customer qualms early on to improve retention. That includes encouraging more customers to write reviews, to get a better sense of what they did and didn't like, as well as providing excellent customer service.
"All the tactics in the world can't make up for having a responsive customer service team," Costaris concluded.