How Amazon sellers are allegedly drumming up fake reviews, according to a leaked database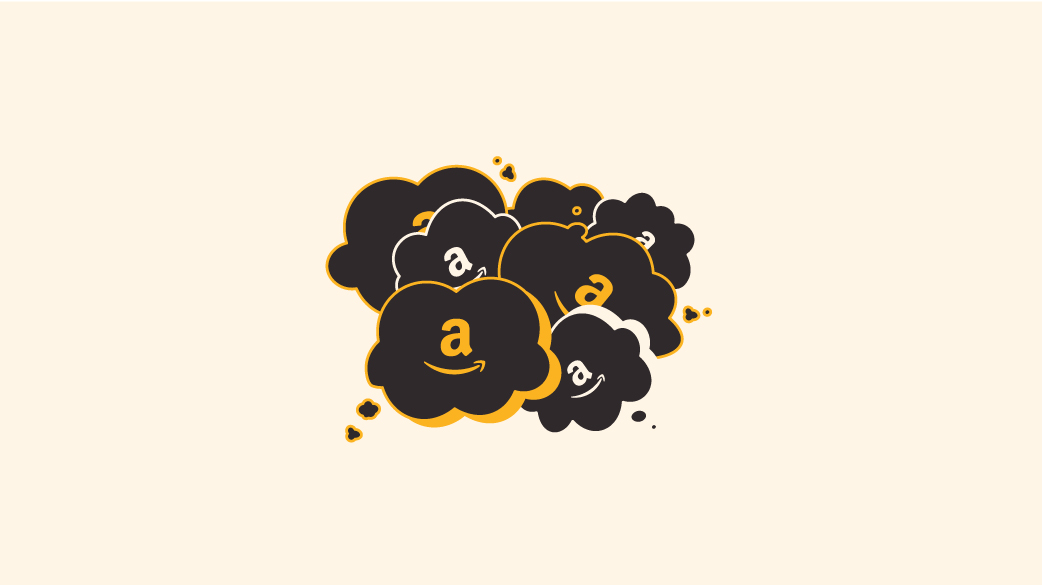 Ivy Liu
A newly unearthed fake review scheme is renewing questions about the veracity of reviews on the Amazon marketplace.
Late last week, the security research group Safety Detectives reported that it had found a database that contained records of conversations between Amazon sellers and their customers. Included in that data, according to Safety Detectives, are exchanges that show how Amazon sellers arranged for customers to leave positive reviews of their products. If a customer left a five-star rating, the sellers offered to refund them in full for their purchase. In most cases, they offered the reimbursements through PayPal, not Amazon, so that Amazon moderators wouldn't be able to pick up on the collusion. Safety Detectives said it found evidence of at least 200,000 reviews that are the result of a refund scheme.
In a response to a request for comment, Amazon said that "we have long-standing policies to protect the integrity of our store, including product authenticity, genuine reviews, and products meeting the expectations of our customers." But the report is thrusting the question of fake reviews on Amazon — an issue that Amazon has wrestled with over the past several years — back into the spotlight.
"This is something we've known about for many years," Saoud Khalifah, CEO of the fake review analytics firm Fakespot, told Modern Retail. Plenty of groups across Facebook, WhatsApp and Telegram, along with public Twitter hashtags, are openly devoted to these types of paid review schemes. What is rare, he said, is to see the details in action — for instance, Safety Detectives outlined how sellers would give their reviewers advice on how to make the reviews seem authentic, such as by requesting that the review contain "30+ words."
"Now we have concrete evidence that this is happening, but the evidence was there before the leak," Khalifah said. 
Amazon has faced sustained criticism for the volume of fake reviews on its platform over the years, especially from sellers who feel their competitors are receiving an unfair advantage. In response to press scrutiny, the company banned sellers from incentivizing reviews with free products or discounts in 2016, but those inducements didn't stop — instead, they moved off platform, to third-party websites and Facebook groups. One active reviewer, who offered to write positive reviews in exchange for free products, previously told Modern Retail that he was part of groups on Reddit, Snapchat, Instagram and WeChat devoted to gifting free products in exchange for reviews. The scheme is "available in many places," he said.
Yet while sellers continue to express frustration, few customers or major brands appear to have left Amazon over fake reviews. Although Khalifah noted that a growing number of Fakespot customers have told him that they are avoiding Amazon because reviews are so untrustworthy, for most shoppers, "because of the consistent experience you have with Amazon, you are willing to go ahead with the transaction," he said. "At the end of the day, the fact that they have fake reviews doesn't hurt them."
Amazon has, in recent years, doubled down on efforts to curb fake reviews on its platform. The company has increasingly winnowed the options for sellers to solicit customer reviews, including by shutting down the Early Reviewer Program last month, leaving only the Vine program — in which Amazon vets all reviewers enrolled in the program — as an established way for sellers to request reviews. Both programs were designed to make requesting reviews a more tightly vetted process. At the same time as it has streamlined review requests, Amazon has tried to make it easier for all customers to leave reviews — including by allowing people to leave a "one-tap" rating, where no accompanying text is needed — in the hopes of drowning out any fake reviews with authentic ones.
This newest scam takes advantage of another Amazon feature, which was developed in part to ensure more authentic reviews: the "Amazon Verified Purchase" tag, which notes that the customer leaving the review bought the product from their Amazon account. Amazon's ranking algorithm places extra weight on products with mostly verified reviews. That was intended to prevent a stranger on, say, Fiverr from leaving a bunch of reviews in exchange for a small payment. But it doesn't account for the fact that a seller might offer a customer who did legitimately purchase, say, a phone charger a full refund in exchange for a positive review.
Yet while Amazon has made a significant push to limit fake reviews in recent years, its progress appears to have slipped during the pandemic, according to Khalifah. Fakespot uses linguistic patterns, reviewer information and other data in order to guess which reviews are likely to be fake, and he said that the proportion of reviews that Fakespot alleges were fake hovered around 30%, even dipping into the high 20s at times, in 2019.  
But over the past year, that rate has shot up to around 40%, and for certain categories, like consumer electronics, that rate is significantly higher, with as much as 60% of reviews appearing to be fake. "If you look at this data leak, a lot of these products are these cheap electronics. Those kinds of products will have a lot of fake reviews, because no one will want to leave a review for a battery," he said.
While Amazon told Modern Retail it uses a "powerful machine learning tools and skilled investigators" in order to weed out reviews that sound fake, those efforts have only done so much to stem the tide — largely because the incentives for sellers to add as many positive reviews to their products as possible are only growing stronger. Glowing reviews are one of the best ways that sellers can boost the overall rank of their products, with pricing, on-time shipping performance and other factors playing a more minor role. Amazon has increasingly become an all-or-nothing game: about 70% of customers never look beyond the first page of search results, according to Amazon, which means that if a product isn't highly indexed, it is incredibly hard to find.
In such a cut-throat environment, where the ultimate success of a product depends heavily on its search ranking, the incentives to cheat are built into the system. As a seller, "how do you get attention from consumers and shoppers? You try to get to the first page," Khalifah said. At the end of the day, "It's not a game [Amazon] can win."