How Bandier redesigned its website to make it easier to discover new products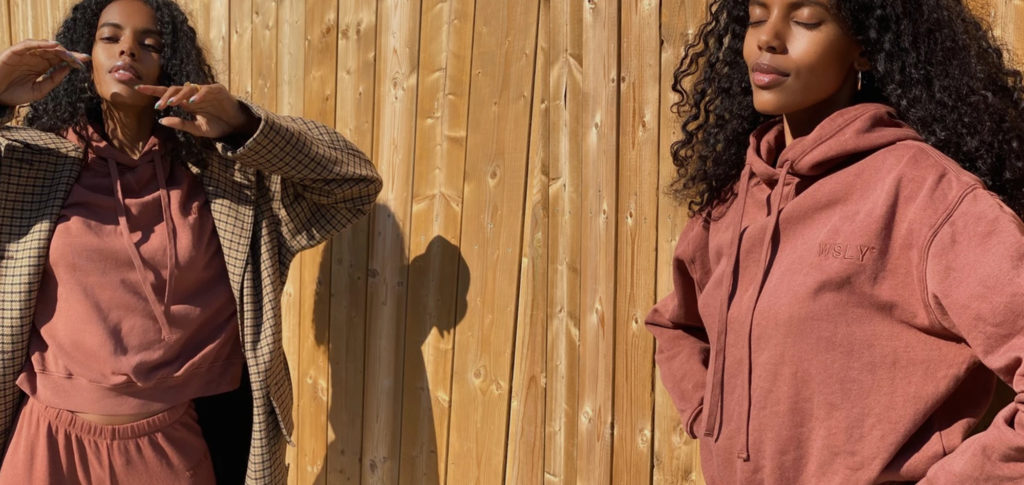 Image via Bandier
As some retailers start to carry more products on their websites, they've found that it can be overwhelming for customers to sort through dozens of different sneakers or leggings.
One example is women's clothing retailer Bandier, which began as a Los Angeles boutique chain in 2014 and focuses on casual and athletic wear. Bandier now sells products through six stores, as well as through its website. It carries 50 brands, which range from big ones like Nike and Adidas, alongside emerging designers and brands. The company has also added three new private labels, including athleisure line Le Ore, in the past year.
Lisa Donnelly, vp of e-commerce & product at Bandier, told Modern Retail that as the company got to a point where it was carrying "thousands of SKUs online," it felt it was getting more overwhelming for new customers to navigate. 
In the past six months Bandier — which partnered with e-commerce personalization platform Nosto — has tried to better surface relevant products for every shopper, Donnelly said. This is being done by continuously running A/B tests of hand-picked product recommendations on both the homepage and shopping cart page. In doing this, Bandier departed from its practice of displaying general best-selling items, which in the past had low conversion rates.
As customers are searching Bandier's online store, they get customized recommendations based on the last item they browsed or purchased. For example, a customer who's previously purchased a pair of Bandier's workout leggings will receive follow up recommendations of matching tops. Nosto's tools also might surface newly-released workout gear, like Bluetooth-connected jump ropes and runners' headphones.
During the first 18 days of the test, variations showed personalized displays had a 9.7% higher conversion rate than variations showing best-sellers.
"We knew our in-store customers were particularly likely to add-on easy items in the checkout line, and wanted to replicate that within the digital experience," Donnelly said. Bandier is doing this by showing accessory suggestion in the checkout cart, such as hats, fitness equipment socks or jewelry. The test with Nosto also led to a 2% lift in overall revenue during the time period, according to the company. The first 25 days of A/B testing also boosted Bandier's average order value by 10.2%, compared to customers who didn't see any recommendations.
Over the past year, Bandier has also built out editorialized product recommendations, which feature seasonal and quarantine-friendly looks. The brand has reorganized the homepage interface into themed categories; the scroll carousels include "brands of the moment" and "in shopping bags right now." These curated lists are meant to preview new assortments and showcase items other customers are considering without driving customers to a different page. "We're also pushing kits, which feature discounted and bundled products," Donnelly said. These recommendations will become increasingly important as Bandier further expands into other categories in the coming year, such as denim, Donnelly said.
Sarah Hofstetter, president at analytics platform Profitero, told Modern Retail that as online retailers refine their sites, personalization may help with curation, similar to Netflix's recommendation engine. "For brands like Bandier, it can help them stand out among mega retailers that sell the same products," Hofstetter said.
Ambo Bose, chief practice officer of CPG, retail and hospitality at AI tool provider Fractal Analytics, said that inventory management is also becoming increasingly important for conversion. Typically, retailers aim to list as many SKUs as they can successfully fulfill, based on demand and supply, Bose said. He gave Amazon as an example of a platform that can offer a long tail of SKUs due to sheer scale and operating model. 
"That's difficult for boutiques to match," Bose said, so it's better for smaller retailers to shape and plan the SKUs assortments based on specific demand. This includes analyzing factors like third party brands' traffic vs. Bandier's in-house labels, said Bose. Additionally, understanding the emotional drivers of online shoppers is helpful for curating certain styles and seasonal items, he concluded.