How Best Buy is building out its health strategy by focusing on senior care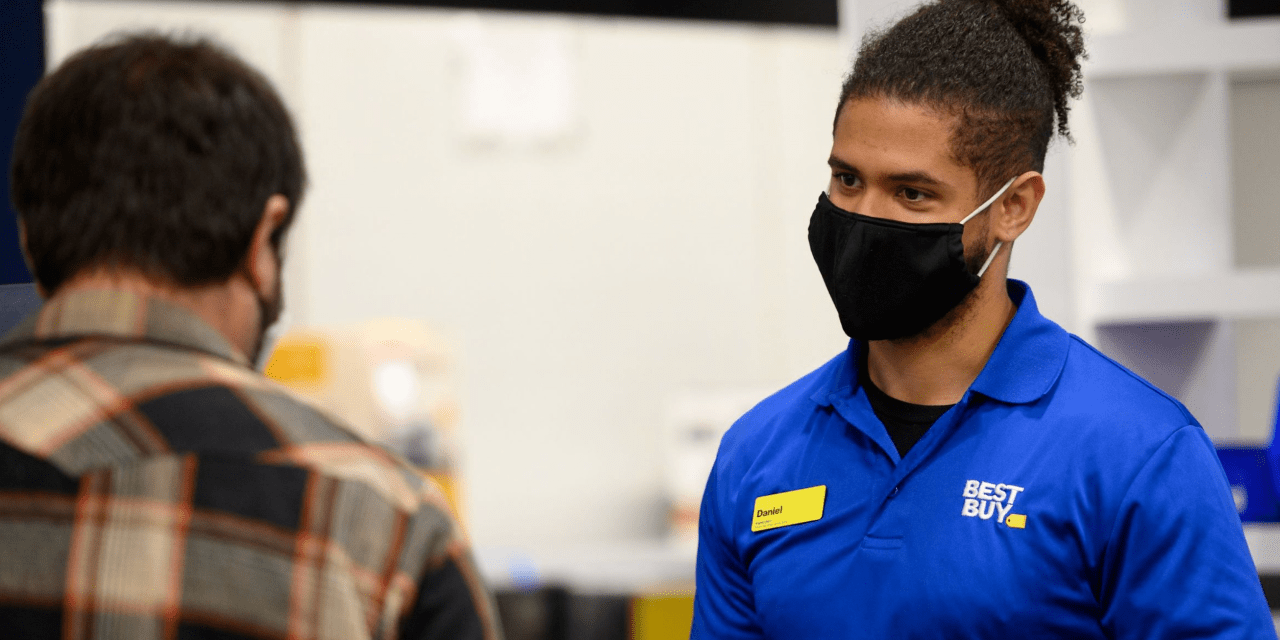 Best Buy
On Tuesday, Best Buy announced it would be acquiring at-home health monitoring and wearables company, Current Health, for an undisclosed sum.
Over the past three years, Best Buy has been steadily investing in health technology through a series of acquisitions, including those of Lively and Critical Signal Technologies. The company has also ramped up its product assortment in categories like at-home fitness, wearable tech and home health monitoring. In the retailer's most recent earnings call, CEO Corie Barry said the retailer is "bullish" in its strategy to tap into healthcare technology across a variety of partners and products.
While other retailers like Nordstrom, Anthropologie or Sephora have all expanded their health and wellness assortments with Gen Z in mind over the last year-plus, Best Buy is taking a different approach. The retailer is acquiring tech startups with health care products and services, to help build an assortment that appeals to baby boomers.
Buying health expertise
Current Health, Best Buy's latest healthcare acquisition, aims to "make home the center of health," according to a Best Buy press release. The startup offers remote patient monitoring and sends biosensor data to traditional health care organizations and providers. Should sensors pick up on health irregularities, Current Health's platform helps consumers to book remote or in-home sessions with physicians to discuss these issues.
Over the course of the pandemic, at-home health care has become a more valuable proposition for consumers: those hoping to avoid exposure to Covid-19 via in-person care want to find other ways to monitor their health. Dave Marcotte, senior vice president of cross-border retail at Kantar Consulting, explained that this idea especially appeals to the elderly who are "aging-in-place."
"One thing I know from all my older relatives… is that nobody wants to leave their house," said Marcotte. "Whatever we can do to make that the reality is good for everyone."
Current Health is Best Buy's third health start-up acquisition. In 2018, Best Buy acquired personal emergency response company, Lively (then called GreatCall), for $800 million. The company would "help older consumers stay independent longer" and "provide peace of mind to family caregivers," explained a Best Buy press release at the time. In 2019, Best Buy also bought remote patient monitoring company, Critical Signal Technologies, for an undisclosed sum.
Marcotte said that Current Health differs from the retailer's past investments in that it is "already purpose-driven to be integrated directly into professional medical care."
"I think they're being smart about the fact that they're focusing on a specific target population," said Maulik Bhagat, a managing director in the healthcare practice of AArete. "You look at baby boomers, and… you have people who are going to be living for 25 to 30 years after they become eligible for Medicare, and they have good disposable income for the most part."
Best Buy isn't exclusively focused on older shoppers; Barry has said the retailer has a three-pronged strategy for health across age groups: this year alone, for example, Best Buy increased its fitness and health SKUs by 150% and doubled its vendor partners in the space. However, she described the retailer's investments in the active aging community as particularly "bullish."
"The amount of devices that are proliferating right now to help people manage their own care is absolutely incredible," said Barry in Best Buy's most recent earnings call. "[On] the active aging side, we're starting to see that business rebound, especially as we're starting to more people come back into our stores."
As more and more retailers enter the health care space — just last month Walmart, for example, announced a new partnership with health record-keeping company Epic — Best Buy's commitment to seniors, and through a technology lens, is how it tries to separate its offerings from competitors.
The next step, said Bhagat, is further integration of its health technology with traditional health care systems. "Customers are dealing with health care and making lifestyle choices outside of the Best Buy ecosystem," said Bhagat. "How can [Best Buy] connect with… the pharmacy or a physician or a doctor's office to effectively get more value from the entire value chain of health?"
Bhagat added: "The X Factor is how much of an influence they are going to be able to have on their customers' health decisions."