How cookie dough brand Deux's social media strategy helped it land retail partnerships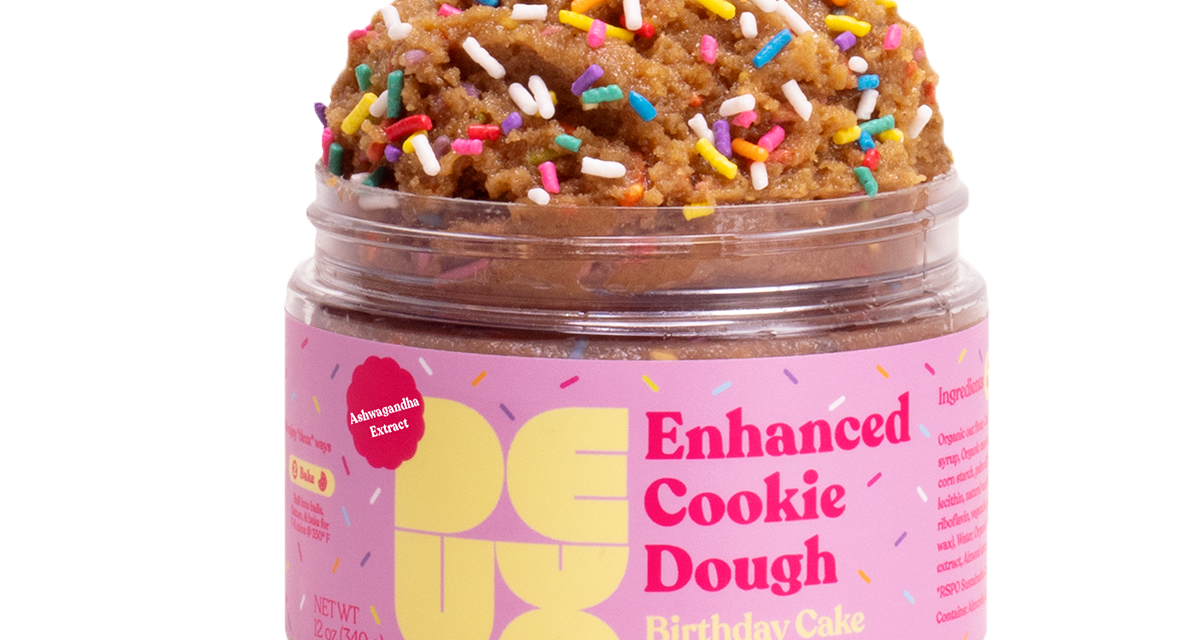 Deux
Direct-to-consumer cookie dough brand Deux's social media strategy has proven to be important in helping it attract retail partners. 
The company, which has around 24,000 followers on TikTok and over 50,000 followers on Instagram, has leveraged its platform to attract the attention of national retailers. Starting Tuesday, two flavors of Deux products, birthday cake and chocolate chip, will be available at 260 Target stores nationwide. Deux products can now be found in Erewhon, Whole Foods and Foxtrot, among others.
Deux, which was founded in 2020 and featured on the TV show Shark Tank, sells vegan and gluten-free cookie dough. The company often shares new products and behind-the-scenes videos of its production process on platforms like TikTok, some of which have garnered millions of views. Along with the interest of retailers, the hype Deux has garnered online has allowed it to raise $3 million in funding to date. The company did $1 million in revenue in 2021 and says it is now on track to bring in $5 million in revenue this year.
After selling in several upscale retailers, Butcher said the company wanted to launch products at Target to expand its customer base. Butcher said that by being in Target, Deux would attract customers that don't necessarily maintain a vegan or gluten-free diet. Even before the company launched at Target, people would often tag Target in Deux social media posts asking when they would be available there.
"I remember when we posted that we're in Whole Foods and people saw all the traction on [social media], we started to get more interest from retailers," said Patrick Butcher, head of marketing for Deux. "We [assumed] it was probably because they saw a TikTok that went viral about being a retailer or someone tagging their social." 
At the moment, about 80% of the company's business comes from DTC, while 20% comes from physical retail. With more partnerships coming to light and more retailers wanting to form some sort of partnership with Deux, Butcher said the ratio could soon shift. In total, Deux is now at 800 physical stores.  
Deux has around seven evergreen flavors, which retail at $15, but it also releases new flavors each month that are either limited edition flavors exclusively found at Deux or made in collaboration with other brands, even those that aren't in the food category. Just recently, it has teamed up with skincare brand Summer Fridays for a Vanilla Cloud Birthday Cake flavored cookie dough. In April, Deux relaunched Xxtra Chocolate Chip its exclusive collaboration with influencer A​​manda Hirsch, who runs the Instagram channel @notskinnybutnotfat. Butcher said convenience store chain Foxtrot, for example, often reaches out about potentially carrying some of these newer flavors after seeing them on Deux's social media posts.
"We want to be friendly, we want to be engaging and we want to be a brand that you feel like you know," Butcher said. "We wanted to build this personality of who is Deux, who is this Deux consumer and what can they expect from us."
Butcher describes the company's communication strategy as "blunt." The company recently unveiled billboards in Los Angeles that say "Honk if you like it raw" because customers can eat the cookie dough raw. In a TikTok video that garnered almost 6 million views, founder and CEO Sabeena Ladha explained how the company almost lost $30,000 after ordering the wrong ingredients. 
"We're very punchy in the way that we market and I think we try to push people's buttons without going too far," Butcher said.
The company said it also runs ads on social media, but 90% of its content is organic. Additionally, Deux leverages social media to gain feedback. For example, many of Deux's consumers said its birthday cake flavor initially tasted a bit muted, which the company then used to make adjustments.
Other social media famous brands have also leveraged their strong social followings to grow sales as well as enter retail partnerships over the years. For instance, skincare brand Starface, which has 1.3 million followers on TikTok, has expanded into physical stores through retailers like Target and Walmart. DTC brand Afro Unicorn landed a deal with Walmart in June to sell its line of party supplies and favors after a video of a 4-year-old girl wearing an Afro Unicorn t-shirt went viral, with celebrities like Oprah, Viola Davis and Tina Knowles sharing the video.  
Food brands, like cookie shop Crumbl, have also been turning to TikTok to create viral content. On the video-sharing app, videos under the hashtag #Crumble have a total of about 1.1 billion views.
Bryan Gildenberg, svp of commerce at Omnicom Commerce Group said that large retailers are looking to add trendy brands to their assortment because it gives them the opportunity to win the spending dollars of young consumers. For DTC brands, being in retail stores gives them credibility in addition to growing sales.
However, entering big-box retail stores comes with some risk for DTC brands. Gildenberg said that DTC brands must be prepared for the operating requirements of large retailers. He added that they need to be able to keep up with logistics requirements and the speed of service.
"The mechanics of surveying a multi-thousand store retail chain, that's not easy," Gildenberg said. "You need a specific set of skills to be able to do that and if you don't have those skills, it'd be really difficult."
Deux's Butcher said the company has also hired a director of sales in March, who will be handling some aspects of its retail sales. 
Much like its brand and influencer partners, Deux is also exploring the possibility of launching exclusive flavors with its physical retail partners, Butcher said. "We have some ideas in mind and there's been expressed interest."