Q&A
// September 14, 2020 ■ 3 min read
How CUUP changed its content strategy to hit record sales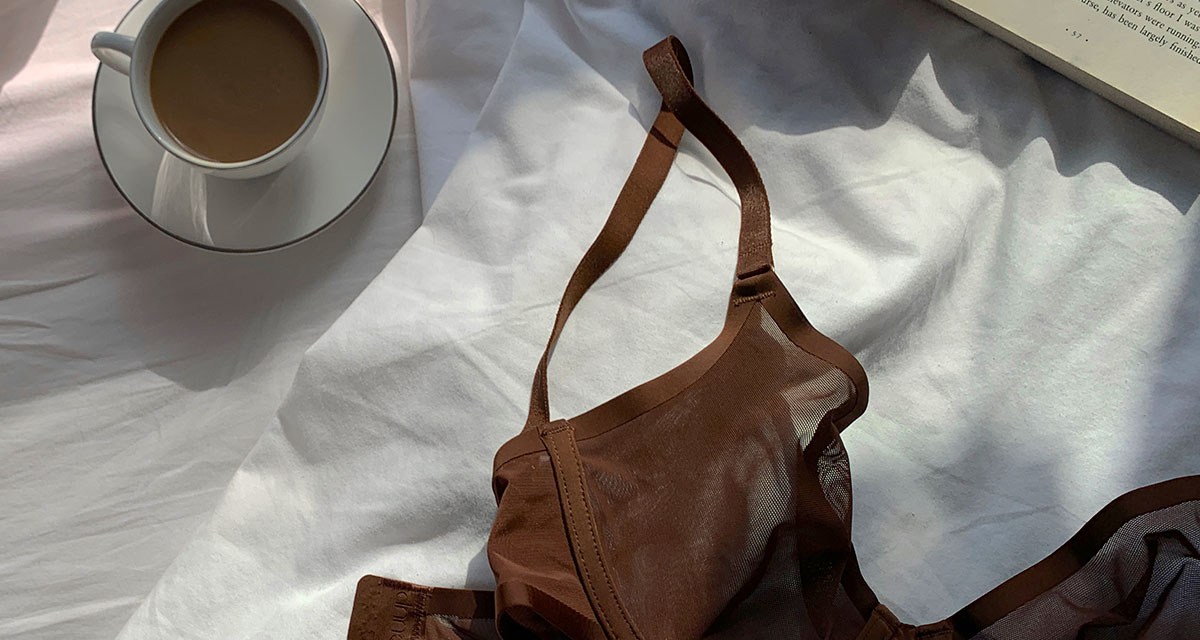 CUUP, which sells specialty bras in non-standard sizes, has seen huge growth over the last few months.
Like many DTC brands, the company saw a surge in growth in the initial months of the coronavirus pandemic, with March and April year-over-year sales spiking by 322% and 700% respectively. Furthermore, the customer service team has also completed over 1,100 digital customer fittings since March.
Content — especially user-generated posts — has been one of the startup's biggest growth strategies, according to co-founder and CMO Abby Morgan. Between August 2019 and August 2020, CUUP generated over 4,200 customer posts, a 520% increase; the team promoted this media across channels throughout year. 
Morgan spoke to Modern Retail about CUUP's organic growth and planned trajectory in the coming months. The interview was modified for length and clarity.
CUUP's styles don't fit perfectly into the athleisure boom that we've seen this year. Did you make any big strategic changes to account for this big acceleration?
We were shocked too, but there were a couple of reasons for it. The origin of the brand was focused on not compromising on fit, functionality and style. So it'd already been catering to a big under-served portion of bra shoppers in need of specific sizes. So even though we're not in a "laid back" category, we saw that people were still looking for comfort while being home. Another culprit was the massive kick in new customers on the older side, especially ones who would normally go into a department store to get fitted. 
How did you go about executing your user-generated campaigns?
The idea was to hone in on the self-defined sensuality that's always been part of the brand, but with a bigger focus on being home and having time to ponder more. We had to answer the question 'what are women thinking about right now?' To us, it's not just about working from home, but feeling comfortable and secure during those singular moments. It required reaching out to the community and promoting members' voices by showcasing how they're using the products. This was also helped by always having our creatives done in-house. We try thinking about how to inspire, not manipulate customers into the sales, especially through these campaigns that reflect the cultural shift.  
Did you shift ad spend when you realized people were actually searching for higher end, more formal undergarments?
We did spend some money on branded search terms, but the biggest tick came from direct search and organic marketing, including press. We had organic business account for 49% of sales from Q1 to Q3, with returning shoppers coming back two or three times within three months. We even noticed that a mix of YouTube vloggers and micro influencers were reviewing products without being sent free samples. 
Now that cities are opening up and more people are going out, how do you anticipate sales to look?
One move was modifying messaging to be more focused on being outside while socially distanced, like reading by the pool or being in the park. We've never been the brand to shoot a bunch of women hanging together in their underwear, so that wasn't a big stretch. Going into winter and fall, we're trying to evoke the familiar changes that come with them every year.  
From a tactical perspective, it's about finding where people are spending their time. So we'll begin experimenting more with OTT ads and direct mail. As far as retention goes, we're looking at brand partnerships and personalized packaging as we move into Q4. We've also been investing heavily in securing inventory, having even thought ahead about how Chinese New Year will look during 2021's Q1. Like everyone else, we're anticipating shipping delays but recently switched fulfillment centers and delivery partners to hopefully minimize them.