How Dollar General found a low-margin niche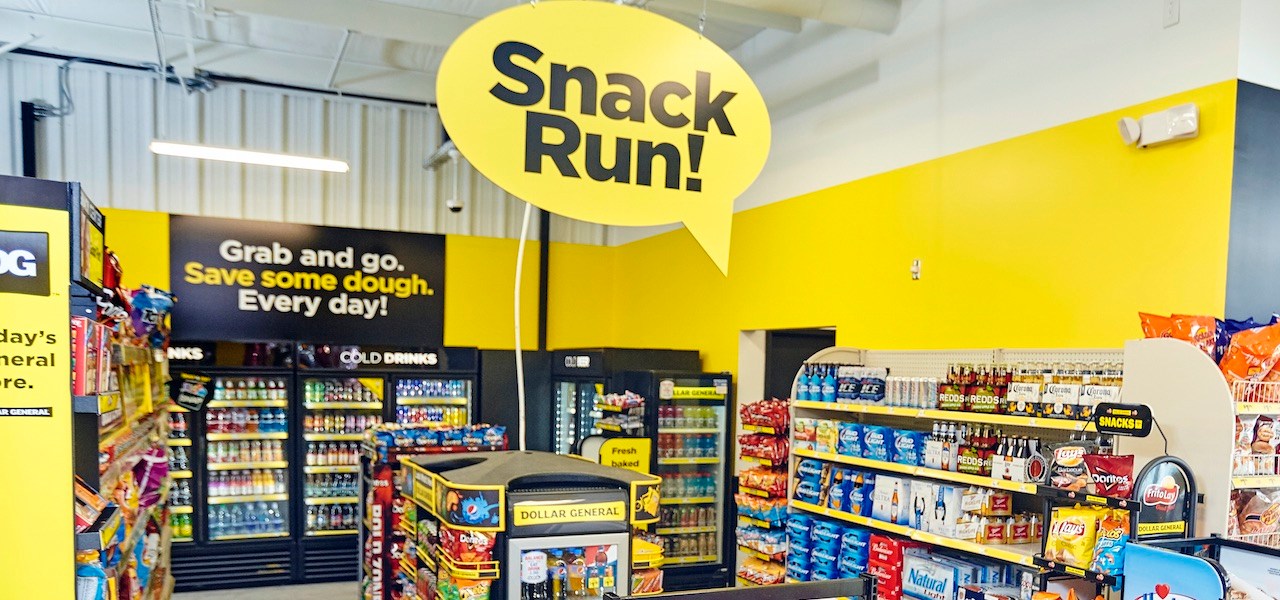 Dollar General
While other traditional retailers see closures and bankruptcies, Dollar General is experiencing a renaissance.
The store hit $6.98 billion in revenue in the second-quarter of its fiscal year 2019, and announced that same-store sales had risen by 4%. The company currently has around 16,000 stores and plans to open up 975 more by the end of the year. As a result, the company's stock soared — rising more than 8% after reporting the earnings.
The company has managed to avoid the general downward trend most traditional retailers are facing. This past year, Dollar General has excelled, even ahead of the pack in other dollar store categories, thanks to a series of programs aimed at trimming margins and enticing customers. These include opening a number of new stores, investing in private-label brands as well as building out in-house logistics programs. Put together, Dollar General is creating a multi-pronged dollar store expansion strategy.
Competitor Dollar Tree reported its Q2 2019 earnings, with revenue hitting $5.71 billion and same-store sales going up by 2.4%. Still, it slightly missed analyst expectations on earnings-per-share. This is likely because of its continuing difficulty reviving the Family Dollar brand, which it acquired in 2015 for nearly $9 billion.
Dollar General's big push has been on private-label brands, including a new makeup line launched earlier this year. "Overall, private brands remain an important part of our ongoing strategy to drive profitable sales growth, and we are excited by the momentum we are seeing across our portfolio," said CEO Todd Vasos during the earnings call. He also pointed to other private-label launches or rebranding in health, beauty and baby categories.
Private-label brands — especially in the cosmetic space — are an ever-growing trend for retailers. They provide a way for stores to create products tailored better for clientele and with better margins; "With Dollar General, we're proving that a customer shouldn't be segmented with beauty products and shopping experiences by what they have to spend anymore," said Scott Oshry, the chief marketing officer of Maesa, which created the dollar store's private cosmetics label, to Glossy earlier this year.
To further reduce margins, Dollar General has also been investing in DG Fresh, its own in-house distribution program to ship fresh and frozen food. DG Fresh was unveiled last March, and the company said it currently represents around 8% of its sales.
According to Neil Saunders, managing director of GlobalData Retail, these efforts put together show Dollar General expanding its offerings to entice middle income shoppers. "They've done a good job providing a much nicer shopping experience," he said. "One of things that a lot of consumers want is fresh food and fresh produce," he went on, "it elevates the whole store."
Dollar General currently has fresh produce in 550 of its stores; Vasos said he plans to expand that, as well as potentially add produce to the DG Fresh program to reduce margins even more.
Dollar stores as a whole are generally insulated from the Amazon effect, and Dollar General seems to be zeroing in on a strategy to further capitalize on that. Its focus has been to consistently trim margins, expand and add new in-house products to this mix. This has helped the retailer target low-income customers, while also trying to expand to other demographics too.
"They have a clear understanding of what their customers want. Their job is to be low-priced," said Saunders.
An earlier version of this story misstated the number of stores Dollar General plans to open by the end of the year. It has since been corrected.