How e-commerce platform Elliot fell back down to Earth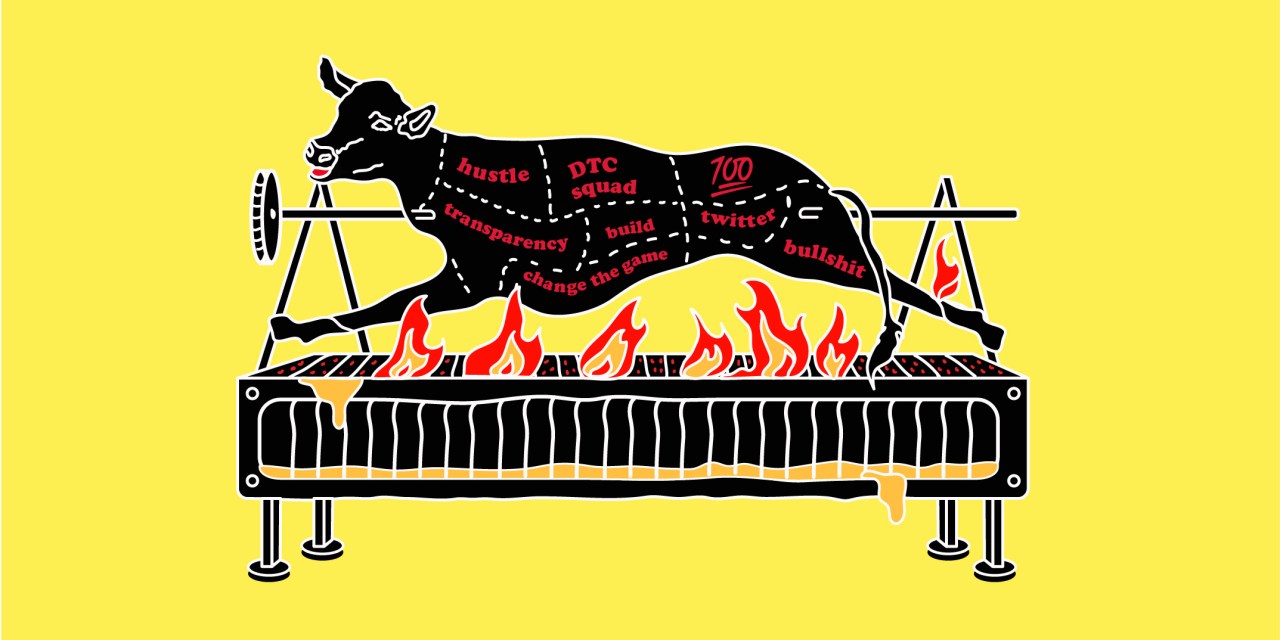 On May 21, Brittany Chavez had just about reached her limits.
"Y'all, I am one more passive [aggressive], gaslighting, unprofessional response away from telling everyone what a shit experience I'm having on this e-commerce platform my company is on," she tweeted.
While cryptic, those within her circle knew what she was talking about. Chavez had spent the last five months building her online marketplace, Shop Latinx, on the startup e-commerce platform Elliot. During those months, she hyped the company on multiple social media platforms. In turn, Shop Latinx was used in marketing materials about Elliot; Chavez said she had even been asked to speak about her experience with Elliot investors Torch Capital.
"I felt like this would be a very dope experience and partnership that would benefit both of us," Chavez told Modern Retail. Instead, she found herself increasingly frustrated by the limitations — dealing with small technical problems that she said the company would take months to fix, if not completely ignore the requests.
A day after Chavez sent the tweet, Elliot's founder, Sergio Villaseñor, responded with a thread called: "Founder Lesson: When to Fire a Customer." He posted financial documents and emails sent between him, Chavez and another Shop Latinx co-founder. He included personal and financial allegations about the company's revenue, claiming to have paid for her laptop and wiring her cash to help her incorporate. It concluded: "As a Latino, it's unfortunate to terminate a customer that supports a community I'm racially bound to."
It was a strange ordeal, made ugly by the online public setting. Even stranger was the fact that Elliot had not even gone to market yet, and Shop Latinx was one of its beta testers. Three weeks before he was supposed to unveil his e-commerce platform, Villaseñor had decided to put an early adopter on blast.
This was perhaps a harbinger of what was to come. Villaseñor and his founders spent months hyping their soon-to-launch platform. The launch, however, never happened, as the platform, according to sources, seemed largely untested despite much handwaving and claims made online, in industry groups and to the merchants already signed on. Elliot, the pitch went, was going to be the anti-Shopify — an international e-commerce platform that focused on smaller businesses in an increasingly globalized world. But the competitive landscape was already crowded with giants like BigCommerce, WooCommerce and Magento offering similar solutions.
Despite being small, Elliot represented an important shift in the e-commerce space. It was a back-end company trying to brand itself as hip, current and with the times. Where Magento was an agnostic platform that seemed invisible to everyone but the engineers and developers, Elliot was riding the direct to consumer wave of marketing coming first and product being second. The problem for Elliot, it seemed, was that product never quite got to where it said it should be.
But for at least a few months, the guerilla campaigning worked. Thanks to advertising placements in industry newsletters like Lean Luxe, myriad Twitter threads about hustling and entrepreneurship (as well as quite a few online spats), the commerce industry took notice, more investors began writing checks, and e-commerce professionals' interests were getting piqued.
Elliot's launch date was set for June 18. When the day came, due to what the company claimed was a denial of service attack on its infrastructure, the unveiling hit some snags. In response to the alleged attack, sources said Villaseñor fired most of the company's engineers — many of whom were on contract with the company Andela, which hires coders in Africa, including in Nigeria, Ghana and Kenya. (Villaseñor contested this, saying that the engineers' contracts ended that day and he was in the process of hiring full-time staff.) He then announced on Twitter that Elliot's launch would be pushed until December 25. A few days later, he would announce that he was stepping down as CEO of the company. And 24 hours after that, his two other co-founders, Marco Marandiz and Clayton Chambers, announced that the company would shut down completely.
Villaseñor then changed his Twitter handle and both his and Elliot's tweets were scrubbed. Marandiz and Chambers posted on Twitter that they are no longer associated with the company. Marandiz declined to comment for this article and Chambers did not respond to a request for comment.
Meanwhile, Villaseñor has tried to keep a low profile. In a private Discord chat viewed by Modern Retail, third-party developers expressed disbelief at the outcome; Many were disappointed to learn the news about Elliot's closing via Twitter, not via internal networks. "These guys may be on to something, market the shit out of product and then dip with the investor money," wrote one member. When asked what happened, Villaseñor simply said he was too exhausted; "I was burnt out when I started Elliot," he wrote on the Discord. "I just got tired."
Now, a few days later, Villaseñor told Modern Retail the show isn't over. "We are recapitalizing the company under a new name," he said, adding that the details are still being worked out. He is the only member of the board. The company is now just him and a team of five engineers trying to pick back up the pieces, he said. Stepping down, he said, was part of the overall strategy. "We will set out a launch date later in the year — when we feel the platform is secure," he said. "I will still be loosely involved."
Elliot's shift from heralded startup to Dead On Arrival was stark — especially given its founder's proclivity for platitudinous online founder-speak. On June 9, Villaseñor tweeted:
In another he wrote:
He was the ultimate online operator and hype man. He and his most recent co-founders had spent months teasing the launch of their new company. They tweeted, posted videos and hosted luxurious dinners and exotic getaways — all to get more people talking about Elliot. They also focused specifically on smaller, more diverse brands — claiming to offer e-commerce support for companies that are often overlooked. This was what helped attract a slew of industry operators and entrepreneurs who have historically felt ignored; a back-end e-commerce platform suddenly had brand evangelists. The pitch focused on diversity and industry shortcomings. And it certainly resonated, at least for a while.
According to eight sources with personal knowledge of the business, Elliot's rise and fall could be traced back to the capricious swings of its chief executive. Villaseñor spent the last year trying to build and hype his platform, specifically seeking out diverse and popular brand evangelists. But the platform was never finished, and not as international as it claimed to be; it facilitated payments through Stripe, for example, which is only supported in 33 countries. (Villaseñor said that it is working to add payment options and that it offers a wallet feature where merchants in countries that Stripe doesn't operate can connect their bank accounts to receive payments directly from Elliot.)
Villaseñor used his charm and charisma to ingratiate himself in online social circles, sources said, and leveraged those new relationships to make professional inroads. Through this, he landed investment dollars and business partnerships, which helped propel his social media following and professional clout. "It's very appalling to me to see someone get the opportunity that so many people crave — all that funding, and then blow it up," said Andrea Hernández, founder of Mood Food Snacks, a Latin America-based company that was courted to use Elliot earlier this year.
Most people were drawn in by Villaseñor's magnetism and drive, but were often dismayed to find a darker side. If a potential business partner gave him an answer he didn't like, he would call them, angry, or take to Twitter to blast their replies. "It was these violent switches in personality," said one person who had done business with the platform. People in Villaseñor's crosshairs would often have to message co-founders or investors to get him to stop. "It's scary," the source said.
In Villaseñor's eyes, the idea was to get people's attention. "Our Twitter persona," he said, "was very intentional." There were a lot of competitors, and they all had serious marketshare. It didn't make sense in his eyes to pay for search and social media marketing. "We were leading with bravado," he said. "That would allow us to make some noise and get attention."
How did it get here?
Founded in 2017 (although it really only captured industry attention in the past year) as a "proprietary Omnichannel syndication software that is enabling merchants to sell cross border with a click of a button," Elliot is no stranger to odd, quasi-legal quagmires. For example, in 2019 (when Villaseñor was in the midst of its latest relaunch) Elliot sued an early business partner named Derek Sine for allegedly illegally using the Elliot trademark and making fraudulent claims. In multiple legal back-and-forths, Sine claimed to be a co-founder.
In 2018, the company announced a $3 million seed rounding along with a new set of executives, including Lea Solimene, Joey Spanjers and Hass Johnson. (Today, none of these people list Elliot on their LinkedIn profiles and none responded to requests for comment for this article.) The press release at the time focused less on the branding and more on the set of tools it provided including "data management, global shipping options, translations, and all the tools needed to connect to billions of new consumers."
Over a year went by, and Elliot never launched. Villaseñor said that company was about to sign a Series A term sheet, but the team "didn't feel like the product would be sustainable." He decided to pivot the original business away from being a "catalog manager," and rebrand entirely. The team at the time "didn't fit the engineering needs," he said.
Then, in late 2019, Marandiz and Chambers were announced as co-founders, along with a new round of funding and a more consumer-focused pivot. In a court document from last January, Villaseñor said the company "raised over $3.7 million from investors since its origination — with $1.6 million pending." In that same document, he claimed to have spent $800,000 on marketing, generating $10,000 in "net revenue facilitating sales throughout the United States," from 600 U.S.-based merchants. In February, Elliot told Morning Brew that it had over 1,500 merchants in its beta program. (In the lawsuit, Sine alleged that in February there were only 45 merchants affiliated with Elliot's IP address; Villaseñor told Modern Retail the company's CRM recorded 2,972 users within the last 30 days, which he described as "a qualified lead that comes through our typeform.")
All eyes on the launch
Despite claiming to have been building the platform since 2017, only in the last year have brands began to test it out. Elliot, in its latest iteration, billed itself as a no-code-required back-end solution that focused on small-to-medium-sized international brands often overlooked by bigger players like Shopify. Chavez had tried to build her website on Shopify but found it too complex for what she needed. What began as a Twitter DM conversation, concluded with Villaseñor promising to build Shoplatinx in a matter of days as a way to prove out what his new company could do.
While the site did get built, it had many problems. For example, Chavez wanted the menu bar on the left-hand side of the website rather than the right. It took many months for the Elliot team to fix that. "[Villaseñor] would say he's working on it, it's in production," said Chavez, "and then would ghost."
All the while, Elliot was preparing for its big June launch. In December, it announced a contest that would send one lucky company to Morocco to "workshop your DTC brand" while being wined and dined in a Saharan chateau. (The company chosen, Rooted, uses Shopify as its DTC e-commerce platform.) In February and March Elliot hosted "DTC Drop Dinners," with key e-commerce leaders at swanky New York and San Francisco restaurants. Villaseñor still believes these to be smart moves. Email marketing campaigns, he estimated, cost as much as $60,000 a campaign, and all three of these events combined cost less than $40,000. "They generated quality enterprise leads," he said.
Over the course of six months, the trio — Villaseñor, Marandiz and Chambers — tried to build a social cachet surrounding a back-end e-commerce solution. They filmed themselves preparing for investor meetings, driving in cars, making coffee — an attempt to broadcast a hip version of brand transparency. One video, from February 13, follows the Elliot team walking out of their office going to get a bite to eat; another from two days earlier shows Chambers sitting in an office chair talking about coming back from vacation and business. "The milestones feel bigger," he says, seemingly unprompted and unrelated to what he was talking about earlier.
Despite the fanfare, the final product never materialized. Chavez continued to try and get features fixed for her marketplace. It was everything from not being able to load new products to her website, she said, to a glitch with customer's addresses auto-filling causing them to not complete orders.
Other potential clients too felt mystified by the company's development. Hernández was unable to use Elliot, for example, because it only allowed for payments via Stripe, which isn't compatible with her home country of Honduras. The company was seeking out international partners, despite using a payments solution that wasn't truly international. She frequently asked when they would be able to support her site, and Villaseñor would say that the company was just waiting on an approval. The company repeatedly told her on Twitter that it was in the final phases of adding new payment solutions, "but it never happened," she said.
Villaseñor now says that the platform wasn't supposed to be perfect on June 18. "We understood that going into launch we would be launching our [minimum viable product]," he said. The company was "already in the process of rebuilding our new platform for an October 18 launch." Which is to say that, according to Villaseñor, the company was just trying to have a barebones product ready for summer, not the full version that had been promised for months.
Meanwhile, Elliot's very infrastructure had one fatal flaw affecting all its clients: for a period of time its source code showed the customer information for every purchase made. As a result, many online stores went either offline or have been scrambling to migrate to a new platform.
Elliot admits to this error. "We did have an API exposed that shouldn't have been, said Villaseñor. It was due to an engineering error that happened while the team "depreciated two parts of our code."
"In the beginning of the year, I would have the worst anxiety," said Chavez. "It was a poor reflection of my business."
Now that the dust has settled, there are still more questions than answers. Third-party developers and former employees felt whiplash, many learning of a company's seeming demise over social media posts.
Chavez, who spent months building her business on an untested platform is now putting her business on Shopify. "I feel the worst embarrassment," said Chavez. "I championed them — I let them in my community."