How female health testing company Stix uses online content to drive sales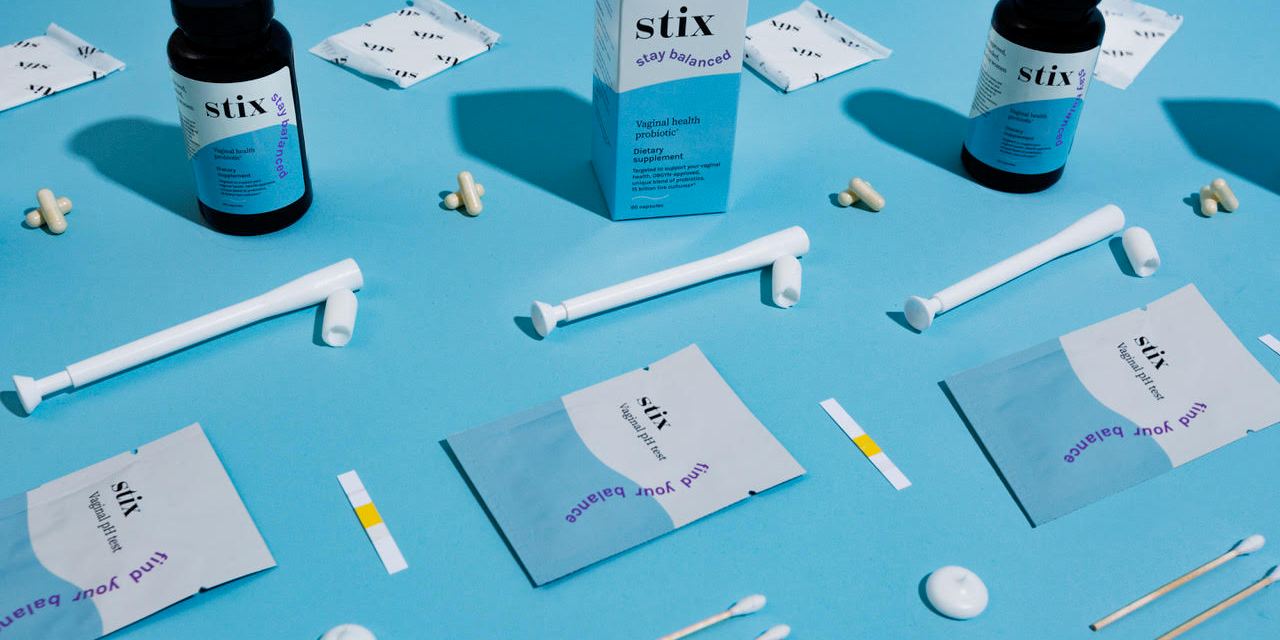 Stix
Female health startup Stix is using its content library as a way to grow sales.
Cynthia Plotch co-founded Stix in 2019 as a direct-to-consumer solution for pregnancy and ovulation testing. Since launch, the brand has grown sales an average of 40% quarter-over-quarter, sextupled its user base to over 200,000 customers and expanded its products tenfold towards categories like prenatal vitamins and probiotics. In order to move from a pregnancy testing brand to a multi-product female health "community," the brand invested heavily in educational content — now the brand's largest referral channel.
Plotch explained that discretion and judgement-free health care was top of mind for her and co-founder Jamie Norwood at Stix's launch. Traditionally, pregnancy test sales have been centered in brick-and-mortar stores. Drug stores, in particular, account for about a third of the total market, according to Future Market Insights. Both Plotch and her co-founder Jamie Norwood saw an opportunity in selling these products online and having them shipped directly to customers' homes.
"We ourselves had these terrible experiences in the [traditional] market," said Plotch. "A direct-to-consumer [model] lends itself really well to discretion as there's a lot of privacy in the purchase itself."
The brand's products are slightly more expensive than drug store models — $13 for a pack of two pregnancy tests compared to $10 for a Clear Blue model at Walgreens, for example. However, Stix users can save if they product combos or buy through a buy-weekly or monthly subscription model.
As the business scaled over the past three years, Plotch said she wanted Stix to move from "discretion" to "demystification." Product pages, for example, explain how each product works, as well as discuss the basic science behind each test and answer commonly asked questions. This was critical, explained Plotch, as many consumers were undereducated about how to use products or which products they needed. 80% of Stix consumers, for example, didn't know what ovulation tests were before purchasing a Stix kit.
The brand's educational blog, "The Library," was an important tool to continue this education. While the team has invested in content since launch, the brand has since expanded its investment to a dedicated team of writers and is currently hiring a full-time editor. The brand describes all the content it publishes as "medically-reviewed."
"We started to see [the blog] pick up in terms of SEO value and the more it picked up, the more we could invest back into it," said Plotch. The Library is now the largest traffic driver for the brand and key to the brand's customer acquisition strategy. The majority of new Stix customers discover the brand through the blog.
The Library has its own hub on the brand's site, but the brand's product and category pages link to popular articles and vice versa. On some posts, the brand offers add to cart functionality while, on others, the brand will send consumers to the product page itself. The Library operates as the brand's primariy organic marketing lever. Paid investment and social media marketing generally center on the brand's DTC site.
Much of the brand's ability to scale both its content and products has come from outside funding. In 2020, the brand closed a $1.3 million seed funding round and, this spring, closed another round for $3.5 million.
Christina Farr, a health technology investor at Omers Ventures, previously told Modern Retail that investment in female-first health companies is rapidly increasing. "Traditionally, we've seen a lot more funding flow to companies that started with men's health and eventually expanded to women's health," said Farr. "Now, women's health businesses are finally netting later stage rounds."
Next, Plotch plans to expand distribution channels and products. This month, the brand started distributing on its first retailer partner: GoPuff. Plotch said the brand has no plans to enter traditional brick-and-mortar retail, but wants to continue to embrace unique models like the last mile provider to expand its customer base.
In January, the brand expanded its products towards urinary tract infection (UTI) testing, treatment and prevention. In March, the brand launched its prenatal supplements.
"Right now, our products range from reproductive health, pregnancy and fertility, and vaginal health, and I think you can probably expect to see more from us in each one of those areas," said Plotch. "[We also plan to] continue to answer women's most googled health questions."