How Kicks Crew aims to gain an edge in the sneaker space by working with retailers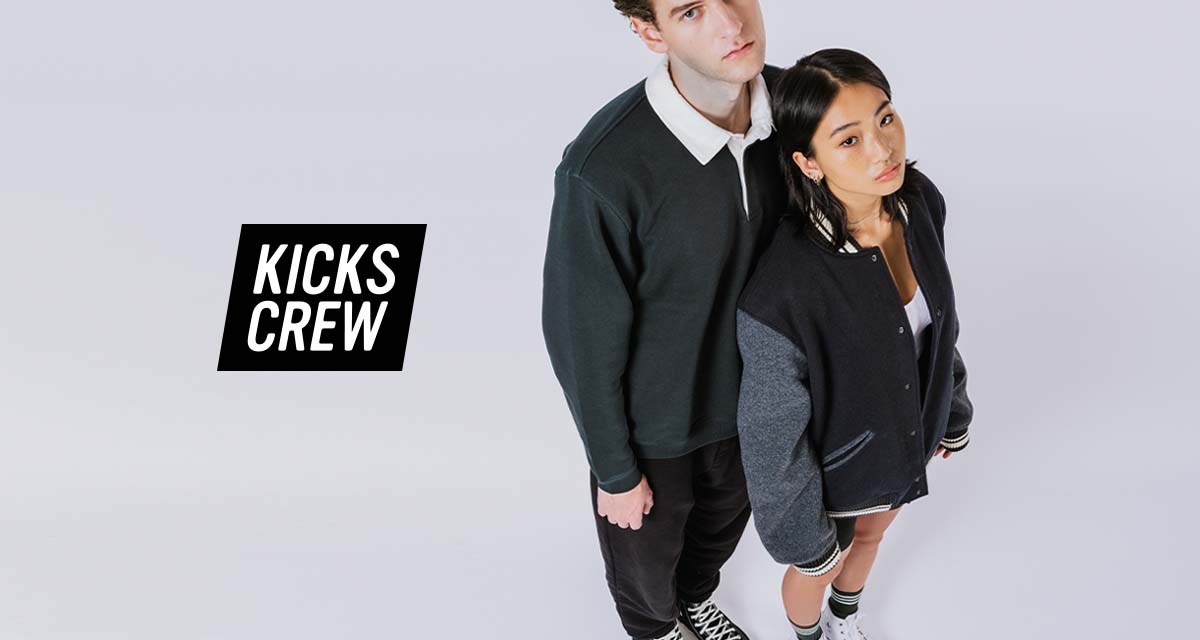 Kicks Crew
Armed with new funding, sneaker marketplace Kicks Crew aims to help more mom-and-pop sneaker shops launch a digital presence.
Kicks Crew lists, ships and authenticates products across these retailer partners in what it calls a "business-to-business to consumer" model, similar to Farfetch. For any given shoe, shoppers will see products that are, unbeknownst to the customer, being sold by individual brick and mortar retailers. The model, explained co-founder and COO Ross Adrian Yip, helps retailer partners quickly expand their customer base online while minimizing inventory risk for Kicks Crew itself.
Before 2020, Kicks Crew sold products from five multi-store retailers. But as brick-and-mortar sneaker shops continue to face decreased foot traffic and lower product sell-through, many turned to Kicks Crew to launch their digital presence. Now, the retailer sells from 20 multi-store retailers. And after raising a $6 million Series A round led by Gobi Partners in March, Kicks Crew hopes to take a bigger share of sneaker sales.
Kicks Crew was founded in 2008 as an online shoe retailer with its own product supply and pivoted to its business-to-business-to-consumer model in 2018. Yip said that Kicks Crew offers retailers an easy way to try out online sales without having to build the service in-house, as well as expand to a global audience. The company's gross merchandise value grew fifteen times in 2021 over 2020, and its traffic has grown more than five times year-to-date since January.
Kicks Crew recruits retailers by taking on the complications of e-commerce for them. Kicks Crew handles all retailer integration itself and handles all online customer logistics. Kicks Crew declined to share names of specific retailers, citing partnership agreement structures, but said that it currently lists about 40,000 SKUs on its site.
"[We] enable them to sell online to reach a wider audience," Yip said. Sellers control their product, added Yip, only shipping it out to Kicks Crew once sold.
Kicks Crew integrates retailers' in-store inventories into its online system. When a sale goes through, the retailer is notified and product responsibility and ownership transfers to Kicks Crew. After a retailer ships off the product to Kicks Crew, the platform will take care of all other product processes like shipping to customer, returns and any issues surrounding cross-border commerce like currency changes or global tariffs. Yip declined to share exactly what percent Kicks Crew takes from product sales but said it varied by shoe and style.
Yip explained that many sneaker retailers are able to quickly sell out of hero products (such as a Nike Air Force One or Reebok Club C, for example) but are sometimes left with excess product of more unique styles or colorways. As sneaker brands like Nike start to move away from retailer distribution into direct-to-consumer sales, smaller retailer partners often have little negotiation power to return any unsold product back to brands.
"We find that up to 70% of product from our retailers has trouble moving," said Yip. "You have a good amount of stuff flying off the shelf, and the rest of it you kind of have to go through a sell-through cycle… They'll start selling stuff to wholesalers or retailers, and the discount is deep."
Yip said that most of Kicks Crew's retailer partners are chains, generally with dozen-plus brick-and-mortar stores. The majority of Kicks Crew partners are in Asia.
"Typical qualities we look for retailers is a willingness to understand that the landscape is shifting [towards online]," said Yip. "Ideally, working with one bigger partner is better than working with 50 smaller ones."
Neil Saunders, managing director of GlobalData, explained over email that Kicks Crew distribution model could help retailers "widen the audience."
"Customer acquisition costs are extremely high and rising, so exposure via a site like Kicks Crew can be a useful way of augmenting existing sales," said Saunders. "It can also be an effective way of a more localized brand reading a global audience."
"For certain really hot selling products, then the take could be a little bit lower, it helps us draw traffic," said Yip. "For products are a little bit harder to sell,  it will be higher or if we know that we're one of the only places to sell the product, particularly, it will be even higher."
For consumers, Kicks Crew is hoping to offer more products in more sizes by aggregating product from around the world. While many of Kicks Crew's retailers are in Asia, for example, most of the platform's customers are in the U.S.
"Platforms that market and sell other brands are in a unique position to be very consumer-centric," said Katherine Black, partner in the consumer practice of Kearney. "They are not beholden to a particular style, price point or aesthetic but can see where different customers are moving and provide products that meet that need."
Consumers have to pay extra for that access — shipping ranges from $10 to $70 — but Kicks Crew aims to get products to customers within two to nine business days.
Kicks Crew also bakes in an authenticity guarantee into the platform. Retailers have to send products to Kicks Crew's facilities rather than to consumers directly, and the Kicks Crew team checks products for quality and authenticity.
After receiving the $6 million in funding this March, Yip said the platform will invest in additional global authentication and shipping facilities. Currently, Kicks Crew is opening or looking at opening additional facilities in Tokyo, Korea and New Jersey.
Saunders explained that online aggregation model like Kicks Crew's works well in categories like the sneaker and luxury spaces.
"Both sneaker and luxury are global categories and both have good margins and high price points, which makes them suited to online selling despite the costs involved," said Saunders.
Black added, "Any product category that has a strong consumer following and can generate strong interest and loyalty beyond transactional shopping can work for this model."