How livestream shopping marketplaces are trying to become mainstream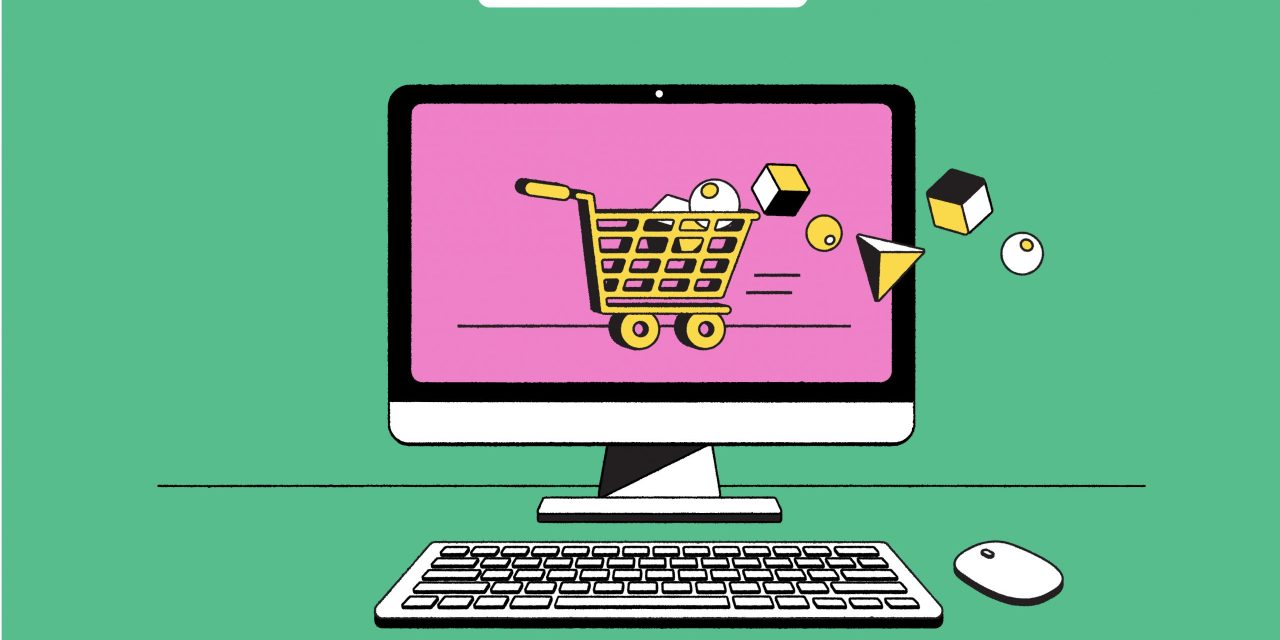 Long after the halcyon days of QVC, a new form of shopping broadcasts are finding an audience.
During a weekend in late March, video-based app Ntwrk hosted a retail event that amassed 50 million views. The platform embellished the streetwear sale with DJ sets and a guest appearance by NBA hellraiser Dennis Rodman.
Ntwrk, which has 2.2 million users, the majority of them Gen-Z, is part of a growling list of livestream shopping apps. Others include Popshop Live, Talkshoplive, Whatnot, ShopShops and Supergreat. People sign up to watch live broadcasts hosted by independent sellers or influencers. During the streams, they can purchase the items for sale — sometimes even the clothes on the presenter's back — by tapping a buy button. They can also ask questions and leave feedback in real-time.
For years, retailers and tech companies have tried to harness live video as a means of reaching online shoppers. Then, pandemic-induced lockdowns gave the format a new lease on life. Last year, Levi's and Tommy Hilfilger streamed sales and unveiled new collections on their websites. More recently, numerous live video shopping startups have found themselves flush with cash as venture capitalists and celebs pour into the sector in search of the next big thing.
Investors and experts alike believe these services tap into the hottest trends in retail, tech and media. Namely, the shift from physical to digital commerce, the unbridled growth of online video, and the emerging celebrity of content creators. At the same time, livestream e-commerce startups are touting a rise in engagement and purchases, a sign that more people are warming to the format.
Online shopping sales in 2020 grew 32.4% from 2019 to $791.7 billion, according to figures from the U.S. Department of Commerce. E-commerce ended last year accounting for 14% of all U.S. sales, up from 11% in 2019.
Already the norm in Asia, Coresight Research predicts that the livestream shopping market is poised to reach $6 billion this year and $25 billion by 2023. In the social media space, Facebook, TikTok and Google-owned YouTube are turning to e-commerce and affiliate marketing as another means of monetizing content creators, whose videos garner hundreds of millions of views. The same platforms have introduced shoppable ads, including in videos, to keep transactions within their digital walls.
Whatnot, billed as a cross between QVC and a Sotheby's auction, claims its sellers are becoming influencers in their own right. The app has raised $75.4 million to date from a mix of VC funds and individual investors including NFL players DeAndre Hopkins and Bobby Wagner. Like Ntwrk, the app has a young user base, with a healthy disposable income, who tune in to purchase collector's items like Pokémon cards and designer toys. In the popular sports category, shoppers can expect to find NFL and NBA trading cards that range from $40 for packs to $600 or more for encased rookie cards. 
The company claims the videos are as big a draw as the products they're showcasing. "Even if they're not buying anything, our users watch the auctions to see their favorite sellers and to chat with the community," noted Grant Lafontaine, Whatnot co-founder and CEO. Though the company does not share specific numbers, Lafontaine revealed the platform increased its gross sales 200x in the past year. 
Social media expert Alessandro Bogliari claims a major incentive for individual sellers is the low cost of admission. "[Live video] allows people to bypass the fixed costs that come with a shop, while making thousands selling memorabilia or sneaker drops," the cofounder and CEO of The Influencer Marketing Factory said.
Meanwhile, investors are seeing dollar signs. 
"I think there is more than enough opportunity to build massive standalone public companies in this space," said Rebecca Kaden, a managing partner at venture capital firm Union Square Ventures, an investor in global livestream shopping app ShopShops. The platform recently raised $15 million in Series B funding as part of its ongoing expansion from China into the US. ShopShops hosts have fronted streams from over 750 brands including Marni, Theory and Zadig & Voltaire.
According to Kaden, startups like ShopShops are catering to an untapped market within the broader e-commerce space. Namely, consumers who treat shopping as an experience first, like a day out, instead of a means to an end. She likens the live video experience to a Saturday spent shopping at the mall. 
It is this type of behavior that has made livestream retail events such a phenomenon in places like China, where video-based shopping is estimated to have generated $162 billion last year, according to KPMG and AliResearch. By contrast, the nascent U.S. market represents a small drop in the e-commerce ocean.
Beyond dedicated apps, digital and physical retailers are also seeing success with their live video integrations. Walmart in December began hosting livestreams on TikTok, the popular short-from video app it tried to acquire before the deal was shelved. 
The company's second live event, "Spring Shop-Along: Beauty Edition," hosted by popular creator Gabby Morrisson, led to an 86% increase in its TikTok follower count, which currently totals 846,000. Buoyed by the promising results, Walmart is planning more events for the rest of the year, the retailer said.
Seven months after adding live video to its social commerce app, Verishop is expanding the feature by building a "pipeline of influencers," who get paid 10% commission for sales, co-founder and CEO Imran Khan said. It recently brought on Elle magazine as a live video partner.  
The average time users spend on Versihop has gone up 50% since the live video update, and the streams are generating a 4x higher conversion than the overall rate. Khan views video as a means of helping shoppers to discover the independent brands the platform specializes in. Verishop does not provide user or sales numbers, but its base is 80% female and skews younger, Khan, who was previously CSO at Snap Inc., noted. "The format works better when integrated rather than a standalone service," he said.
One company is trying to make those integrations smoother. Bambuser, a Stockholm-based software as a service provider, has broadcasted more than 2,800 livestreams for retailers and brands. Its partners include Adidas, ALDO, Clinique, Samsung, Tommy Hilfiger and Uniqlo, among others. The average viewing time for a live video is 13 minutes and 47 seconds and the average add to cart click rate is 14%, Bambuser said. 
Since launching live video as a service in the fall of 2019, Bambuser has taken in approximately $100 million in funding. The publicly listed company's largest shareholder is Danish retail billionaire Anders Holch Povlsen, who also owns stakes in Asos and Zalando.
In contrast to static e-commerce sites, Bambuser's Chief Commercial Officer Sophie Abrahamsson  describes livestream shopping as "analogous to the in-store experience."
Correction: Earlier versions of this story misstated when Bambuser first launched its live video program and gave the incorrect title Imran Khan held at Snapchat. The story has since been updated. We regret the error.