How Lowe's is trying to get ahead of supply chain issues with its holiday campaign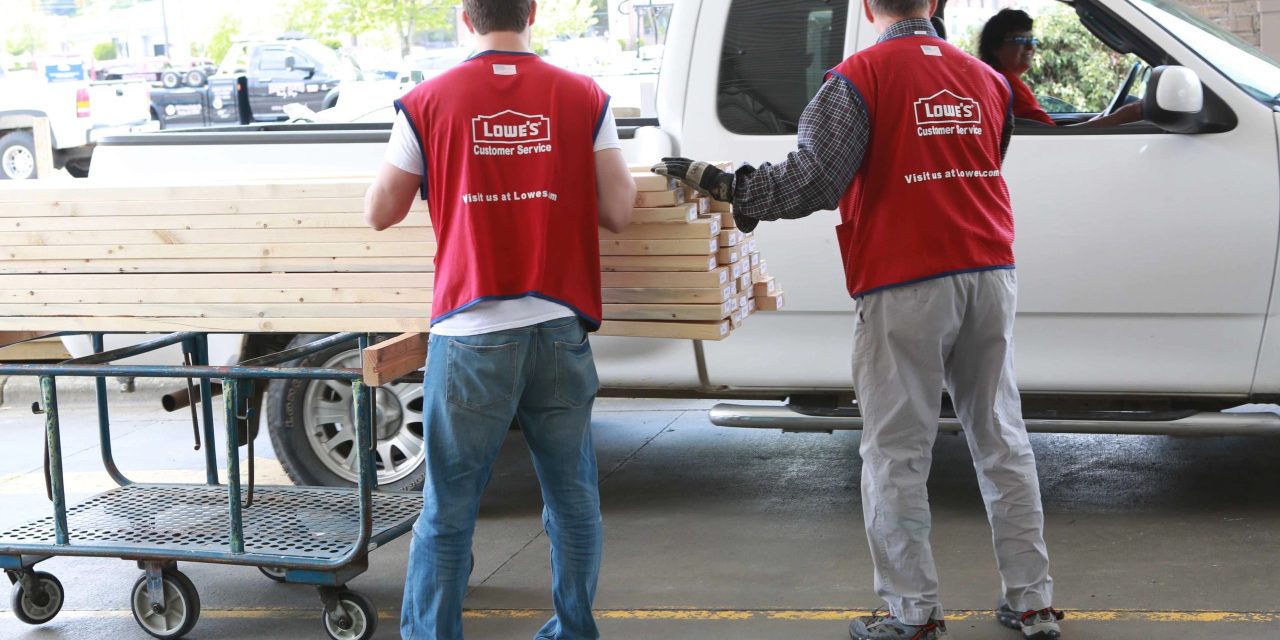 Lowe's
Lowe's said its "nimble" supply chain maneuvers helped the company to secure inventory for its early holiday sales drive.
The DIY giant is kicking off its holiday campaign on October 20th with its largest selection of artificial Christmas trees, more seasonal home decor, a bigger assortment of gifts and weekly deals on power tools. Like many businesses, the company is hoping to cash in on a predicted consumer spending surge in the coming months. Retail sales in November and December are expected to grow 7% compared with a year ago to reach $800 billion, according to global management consulting firm Bain. 
The flip side to that rosy forecast is a supply chain stymied by port congestion and crippling shutdowns in manufacturing hubs like Asia. But, Lowe's claims that its mitigation measures — which have centered around accelerating or placing bigger orders with suppliers for popular items — have put it on solid ground for the latter half of the year. Lowe's has been bringing that inventory into its stores and warehouses earlier than planned. It's also upping its assortment of some particular items that it thinks customers will want to buy further out, such as decor. 
Speaking during a press briefing, Lowe's EVP of merchandising Bill Botz said the company had been planning to get Christmas products in earlier this year,  compared to 2020, even before the supply chain bottlenecks emerged. "We had anticipated the same shopping trend would continue as in 2020," he said. He did not say specifically how much further in advance Lowe's placed Christmas orders this year. 
The retailer leveraged its scale as one of the biggest importers of products in the industry to get inventory in as fast as possible, Botz noted. Its goal was to serve customers who are eager to jump start their holiday shopping, he said. Lowe's is expecting consumers to start spending on seasonal decorations as soon as next month, later switching to gifts, Botz said.
To capitalize on those trends, Lowe's is offering a broader range of artificial tree sizes and types this year. They include smaller trees for flats, statement trees that stretch up to 8 feet tall and tech-enhanced trees that can match their lighting displays to music. The retailer is also promising a greater variety of home decor and inflatables, including LED lights, larger wreaths and themed garlands. 
Following a push into new gift categories last year, Lowe's is now adding wine chillers, neck massagers and mini-bikes to its line-up. While its weekly power tool deals cater to pros, a customer segment it is trying to woo away from rival Home Depot with loyalty programs and a pivot back to recognizable national brands from private labels.
The seasonal extravaganza emphasizes the growing importance of the holidays for home improvement retailers like Lowe's, alongside the busy spring period, according to Amar Singh, senior director at analysis firm Kantar Consulting. 
"It's a big driver for appliance sales and other big-ticket items," he said. Part of that momentum has come from the depreciating fortunes of department stores, Singh explained. "When Sears went down, the biggest beneficiaries were Lowe's and Home Depot for kitchen and appliance sales," he said. 
By adding more home decor and gifts to its holiday inventory, Lowe's is hoping to fuel incremental sales from its core DIY customers, Singh said, adding "those shoppers go to Lowe's for ideas and inspiration."
But, with same-store sales down 1.6% last quarter — and management aggressively upping its e-commerce inventory — the challenge for Lowe's is finding new ways to boost product discovery for both DIY and pro shoppers, Singh said. He continued: "Bringing back shoppers with in-store programs while moving stuff online is an issue."
For its part, Lowe's is confident going into the holidays. The company has already profited from a home redecoration boom last year, and continues to eke out growth. In its second quarter, the retailer hiked its full-year guidance to $92 billion in revenue, up from $86 billion previously, on the back of $27.57 billion in quarterly net sales, up slightly from $27.3 billion last year.