How MercadoLibre's longterm investments are helping it beat Amazon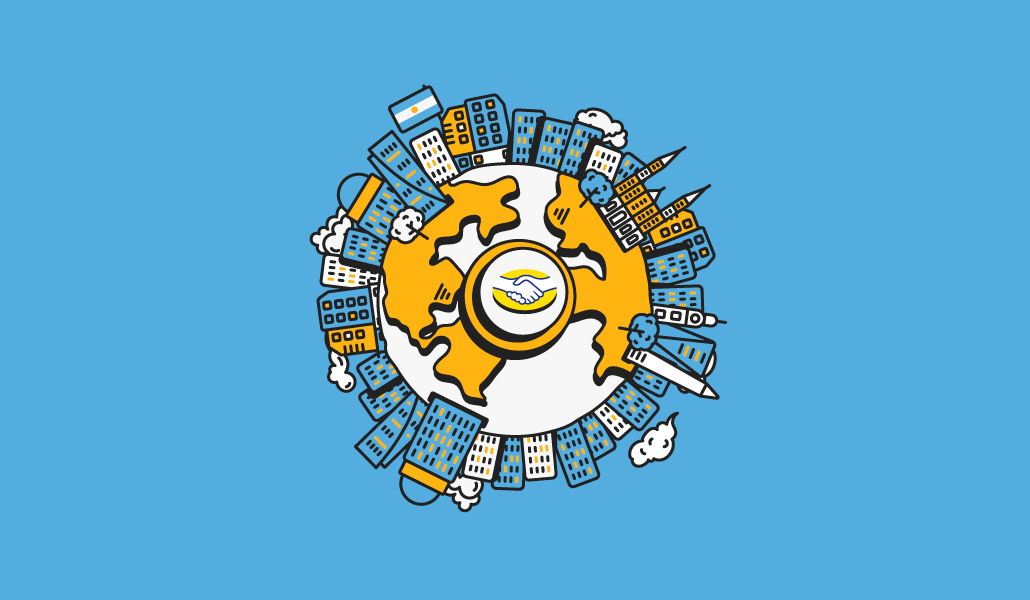 Ivy Liu
This is part of a Modern Retail editorial package focusing on the vast world of e-commerce platforms outside of the United States. You can find the rest of our coverage here. 
In 2020, Argentine e-commerce company MercadoLibre proved itself to be a global presence.
At its fourth quarter earnings, the platform disclosed that it acquired 132.5 million new users, up from 74.2 million the year before. Its revenue hit $3.97 billion, up from $2.30 billion the year earlier. Meanwhile the company's gross merchandise value 2020 hit $20.91 billion up from $14 billion the year before.
But its growth is dependent in expanding into more regions — and fast. Right now, Mexico is a major nexus point for competition. It has the second highest population in the Latin American region of 121.7 million people, after Brazil's 204.3 million, but no real e-commerce platform leader.
Meanwhile, Amazon has been ramping up attempts over the years to crack the Latin American market. The American e-commerce giant first officially launched in Mexico in 2015 (after two years of having a site open to Mexican customers).
Over the last few years MercadoLibre has been investing heavily in employees, warehouses and shipping in the country — making it a very competitive market. Most recently, the company announced plans last month to invest $1.1 billion in Mexico to further expand its fulfillment program. The continued investments have made it a clear leader in the area. According to its most earnings report, Mexico is MercadoLibre's third biggest country with Argentina and Brazil coming in second and first.
As David Marcotte, Kantar's svp of Americas, said, "Amazon has spent ten years in Mexico trying to get to number three."
The difference between both platforms' strategies comes down to a few key elements. For one, MercadoLibre had regional knowledge on its side in that it has successfully launched online marketplace in other South American countries — including Argentina and Brazil. The company was founded in 1999 by Argentine entrepreneur Marcos Galperin. But beyond its roots, MercadoLibre has focused on growing its PayPal-based payments ecosystem, which doesn't rely on credit — as well as growing out its vast fulfillment networks. The multi-pronged approach has led to both an increase in new users as well as well as 200,000 new sellers added in the first quarter of 2021.
A focus on fintech
MercadoLibre's goal was always to be the e-commerce leader in all of Latin America. There were two big issues that needed to be solved — that only recently have come together to showcase its geographic dominance. "We had to solve payments and logistics from zero… And we had to solve it for many countries that were fragmented," Galperin told the Financial Times last year. The company caught the eye of U.S. leaders over the years — in 2001 eBay bought a 19.5% stake in the company (which it sold in 2016).
The focus in the beginning was on building out infrastructure that would work in various Latin American countries. That means understanding the nuances of each country's logistics systems, as well as making payments platforms that can easily onboard people with little or no credit.
While much of MercadoLibre's strategy has been in place for years, the pandemic changed the dynamics. E-commerce marketplace competition has been growing for years. American companies like Amazon, as well as Walmart have made inroads into Latin America. Walmart, for example, opened 134 stores in Mexico in 2020 and brought its discount store Bodega Aurrerá online. Meanwhile regional Latin American players like Magazine Luisa have also been growing; the Brazilian company reported in the fourth quarter of 2020 that total sales increased 66.1% over that period, and e-commerce revenue shot up 120.7%.
Even with this crowded playing field, online ordering has yet to become mainstream in many Latin American households. But e-commerce activity accelerated over the course of weeks in 2020. According to MercadoLibre's data released in May of last year, Mexico saw e-commerce orders grow 112% year-over-year and Argentina went up 52%.
During that same period, financial technology began to explode. For all of 2020, the company's total payments volume hit $49.8 billion, up from $15.9 billion the year before. And the total volume of payments made on its own marketplace (excluding shipping and fees) hit $19.95 billion, up from $13.05 billion the year before.
"Our mobile wallet, the cornerstone of our digital account approach to fintech, reached 3.3 billion in total payment volume, representing a 247% year-over-year growth on an FX-neutral basis," said CFO Pedro Arnt.
The fulfillment conundrum
Beyond payments, fulfillment has been a quiet but important area of growth for the company. As Matteo Ceurvals, eMarketer's research director of Latin America and Spain, explained, every Latin American country has its own unique issues when it comes to fulfillment. "Challenging logistics — that's the big challenge for the region," he said.
As Marcotte put it, Amazon's global project is to offer two-day delivery and "in Latin America, that's bloody hard to pull off." Most national post offices aren't very efficient, and as a result individual platforms have had to create their own fulfillment strategies.
Only recently has Amazon begun really doubling down on fulfillment options. In Mexico, for example, the company opened two new fulfillment centers last October bringing the total number up to five. The company said that it planned to invest $100 million into the Mexico region. Meanwhile, it's been trying to gain a foothold in other Latin American regions as well. For example, Amazon launched in Brazil in 2017 but, according to Reuters, it is the fifth most popular e-commerce platform, behind other players like MercadoLibre and Magazine Luiza.
MercadoLibre has similarly been growing its own fulfillment network — but has been doing it for much longer. In 2020 there was a spike in orders, said Ceurvels, and the platform focused on shipping as many of those with its own services. That year, according to his numbers, MercadoLibre shipped 719.3 million packages, and 649.2 million — or 90% — were fulfilled by the company itself. In 2019, the company shipped 306.9 million packages, meaning its fulfillment services grew by over 111% year-over-year.
To handle all this, the platform has been hiring more employees and opening new warehouses and shipping depots. It also launched its own airplane network in Brazil called MELI Air, focusing on getting customers orders within four days.
According to Ceurvels, these investments are matched with being in the right place at the right time. "For many first-time consumers that are using e-commerce, those first impressions are paramount," he said. MercadoLibre has spent the last several  years building out its marketplace as well as making an easy payment ecosystem that's inclusive of the underbanked. Even Amazon, said Ceurvels, "hasn't been able to get its footing in the marketplace."
While Amazon certainly has the money to continue to invest, it doesn't have the same institutional knowledge as competitors. "MercadoLibre being born out of the region, they are very attuned to what these challenges are," said Ceurvels.
The Latin American market, however, is still nascent. Only about 5%-7% of purchases happen online in that region, according to Ceurvels. The investments MercadoLibre has made over the last few years — as well as its strategic expansions — has made it poised to remain the leader. But, as Ceurvels said, "there's still so much room — it's really just the beginning."