How National Tree Company is preparing for the holiday decor rush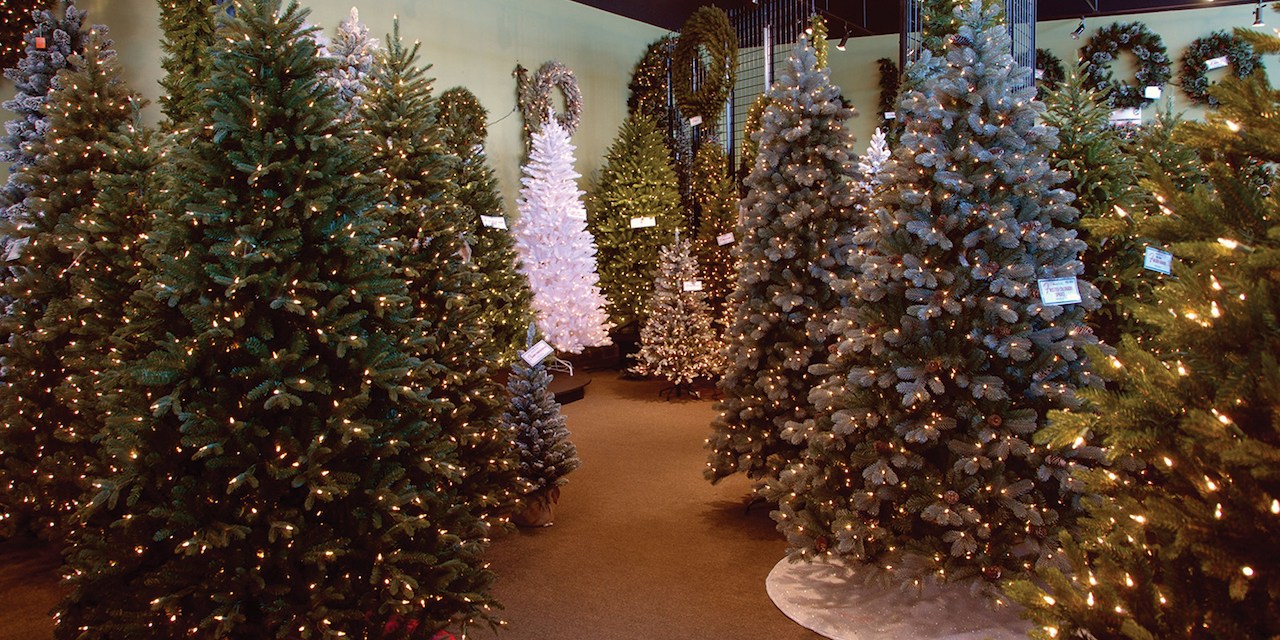 Image via National Tree Company
Halloween is still weeks away, but retailers are already preparing for the holiday decoration rush.
Decor brands and retailers are anticipating supply chain hiccups as demand ramps up in the coming months. One company has been anticipating this return by mapping out a new production and distribution plan.
National Tree Company, which sells artificial Christmas greenery and other holiday decorations, is hoping to make a comeback after last year's slowdown. But, rising shipping and distribution costs have forced the company to increase its tree and decoration retail prices by 20% to 25%, and place production orders further in advance. 
National Tree Company, which has been in business for 60 years, still largely relies on wholesale distribution. The company sells merchandise at retailers like Home Depot, Macy's, Target and Amazon, among others. Last holiday season, National Tree Company faced a dip in sales compared to previous years, CEO Chris Butler told Modern Retail, though he declined to say by how much. This was mainly due to supply chain delays like freight shipping out of China and distribution to retailers in time for consumers' decorating timeframe.
After a slow 2020 holiday season, demand for holiday-themed goods this year is expected to spike, helping brands like National Tree Company offset some of last year's losses. The increase in home purchases, coupled with the pent-up excitement for holiday gatherings, "has us expecting high demand this year," said Butler.
The seasonal decorations market in the U.S. is $28.6 billion, according to IBISWorld, having grown an annual average of 2.6% since 2016. It's also expected to grow by 1.5% in 2021.  
While production facilities haven't changed, Butler said the company re-cut production orders and prioritized certain products, such as pre-lit trees and wreaths "to ensure we ship the most profitable items." Meanwhile, "distribution has been a grind fighting for containers every day," he said, and "shipping prices are astronomical and overcrowded transportation networks are fueling inflation." 
At the moment, the company's containers from China cost $20,000 per unit, a significant increase compared to pre-pandemic rates, he said. The company currently has fixed rates at its New Jersey facility, which has helped keep warehousing costs stable, said Butler. Still, National Tree Company decided to raise prices to match rising production and shipping costs. "No one likes price increases but we don't expect it to impact customers' purchasing decisions," said Butler. 
The good news, Butler said, is that "consumers are learning to buy early and many of our retail partners are pushing this message." Specifically, he said that customers hoping to buy a holiday tree and other decorations this year should purchase before Thanksgiving "or risk paying through the nose or not having anything at all," said Butler.
While the company isn't directly advertising to customers — National Tree Company doesn't have a dedicated DTC channel yet — it's been informing retailers to encourage customers to shop as soon as possible.
"We ship from our warehouse to Target, Wayfair and Amazon and are working with them to front-load merchandise," Butler said. For example, Amazon and Wayfair have already brought products in the past few months.
This year, National Tree Company opted to place orders ​about 30 to 60 days ahead of normal. "We've also encouraged retailers to place bulk orders to bypass 3PL networks," said Butler. 
Companies like National Tree Company also have to compete with the increased interest in real trees. According to research commissioned by the Christmas Tree Promotion Board earlier this year, 97% of consumers who'd previously bought artificial trees and switched to a real Christmas tree during the pandemic — during the artificial tree shortage —  said they enjoyed the experience.
Andrew Hogenson, global head of consumer goods, retail and logistics at Infosys Consulting, said this year "consumers want to get out and they want to gather."
With all the pent-up energy of people wanting to entertain, it's going to have a big impact on decor spending and holiday decorations, Hogenson said. "People want to entertain, decorate and feel festive, which will result in a lot of cooking, entertaining, eating out and gift-giving," he added. 
Another culprit is that Americans have been investing in their homes — including remodel projects, furnishings purchases, etc. — "and so they've already created an environment that they want to entertain in," noted Hogenson. 
As a result, Butler said he expects decor sellers to do well this year, despite the production hurdles. National Tree Company is projected to sell through its stocked inventory, compared to last year where it had supply chain issues. "We expect to see high gross revenue, but profitability prospects are unclear," said Butler.
Furthermore, the company has already placed orders with its factories for next year's holidays, Butler said. "We're planning for the worst because we expect freight and warehousing prices to stay high through next year," Butler said.