How Nuuly is using technology to aid in sustainability tracking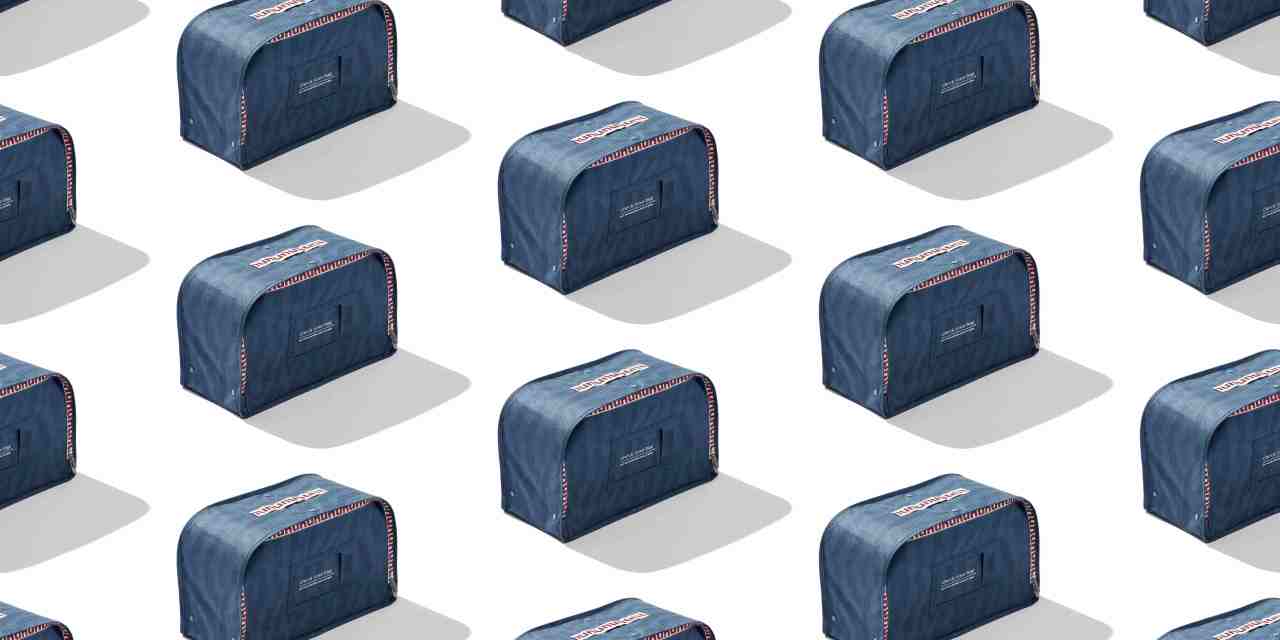 Clothing rental service Nuuly, part of Urban Outfitters Inc., provides about 82,000 subscribers with six items of clothing each month. That means there's hundreds of thousands of items to keep track of at any given time.
But an internal cloud-based tracking system developed on Google Cloud since its launch in 2019 shows the Nuuly team just how far a piece has traveled — one item, for example, was rented out 25 times before being purchased by a customer. Using BigQuery for real-time insights like that can tell them what items are more popular, what to send more of and what styles are converting to sales.
These deep data dives, according to Nuuly president and Urban Outfitters Inc.'s chief technology officer Dave Hayne, "helped inform the team about their customers' behaviors and needs around the garment lifecycle."
At a moment when rising global temperatures, historic drought and increasing landfill waste converge into a multi-front climate crisis, many retailers are working to find new ways to cut down on waste and run more efficiently — and some are betting more advanced technology will help along the way.
A recent Google Cloud survey found that seven in 10 retail executives said they were prioritizing environmental, social and governance efforts in their business. But 54% of retailers say they don't know how to become more sustainable.
Carrie Tharp, vice president of retail and consumer solutions at Google Cloud, said the retail industry "lacks direction" on how to become more sustainable. For example, just 36% of retail respondents said they run a recycling program, the survey found.
"Despite the high priority retailers are now placing on sustainable practices, the retail executives surveyed indicate that they are the least likely to use technology to make their business practices more sustainable," Tharp said in her report.
In response, Google promotes its own services: Google Cloud's fastest-growing segment of customers are retail businesses, and it's aiming to tie its technological services to sustainability pushes. For example, the Vertex AI platform creates forecasts of demand so retailers don't make excess product. A "Last Mile Fleet" system helps retailers map and route their deliveries in a way that can reduce the miles traveled.
Existing Google Cloud retail customers include household names like Walmart, IKEA, Sephora, Target and others.
For Nuuly, focusing on sustainability was part of the service's conception based on what Urban was seeing in their customer base, Hayne said.
"It became clear the customer was interested in the rental model, and also had a strong interest in more sustainable consumption practices," he said. "We tried to ensure we were informing all our decisions with a perception of 'What it means to decide it this way, or decide it that way? How would it impact a sustainable footprint?'"
The service launched in July 2019, and then in October 2021 started a marketplace billed as a more sustainable way to explore fashion. Net sales hit $47.7 million in fiscal year 2022, while the first quarter of 2023 saw almost $23 million in revenue.
When the service launched, Nuuly hired its own data scientists to build unique recommendation engines, and also built a new warehouse and fulfillment center equipped with laundry and dry cleaning. "Often, it is our preference at Urban Outfitters, Inc. to self-operate any piece of the business we deem critical to the customer experience," Hayne previously told Modern Retail.
Still, Hayne told Modern Retail that Nuuly adopted Google Cloud as the basis for their systems so they could have control of the systems and scalability as the service grew.
Initial setup took roughly 10 months, with "engineer-friendly" tools and services like BigQuery, Data Studio and Cloud Storage providing backbone structures to operations.
"It's a technology footprint that is definitely more nimble than buying servers and having a self-hosted footprint," Hayne said.
Haynes said the sustainability mindset is an iterative process, rather than one larger ambitious goal. Nuuly's laundry system, for example, has been upgraded over time to encompass energy- and water-efficient laundry machines with environmentally-friendly non-alkaline and phosphate-free cleaning solutions.
There's also a cloud-based fleet management system that helps Nuuly track how far packages are traveling. This custom-based system can help the rental service deliver faster based on where the package is heading and. the day of the week, which can be especially beneficial to customers in further-flung areas. This knowledge helps keeps the carbon footprint to a minimum.
"It's a lot of incremental smaller goals and smaller steps," said Hayne. "Is there an angle or decision here that would be more preferential so that it is sustainable? That's the right way to approach it, I think, and the way we've tried to approach it at Nuuly."
Sucharita Kodali, vp and principal analyst with Forrester, told Modern Retail that the lack of uniform metrics makes it challenging for companies to know how to hold themselves accountable. And there's the question of how far back into the supply chain and how far in the disposal chain the company has to look at.
"Do you start at the point of production? Is it just the missions in the factory? It is whatever issues go along with sourcing the material itself?" she said. "There's so much more than what people currently can measure and there's inconsistencies in how things are measured."
The maze of metrics and sustainability scores can cause confusion not just for retailers but potentially for consumers who can be duped by a sustainable-sounding metric: Quartz reported this week that H&M showed misleading scorecards about items being better for the environment than others. It also reported that the Higg Index, the oft-cited rating system H&M had shown to customers, is reviewing its methodology and data.
But changes to reporting requirements on the horizon may mean that more companies have to take their sustainability tracking seriously.
In June, Deloitte released the "Driving Accountable Sustainability in the Consumer Industry" report. It included survey results that showed just 3% of consumer companies say they produce sustainability data that is accurate and verifiable as their financial data, even though seven in 10 said such rigor is necessary.
James Cascone, Deloitte's purpose, ESG, brand reputation and trust advisory leader for the consumer industry, said while many companies are putting out net zero goals, there's little to hold them accountable.
The need to keep track of sustainable practice is only going to increase as the U.S. Securities and Exchange Commission moves to monitor more metrics: a proposed rulemaking from March 2022 would require all publicly traded companies to disclose materials emissions made by a company's suppliers, detailed plans for meeting emissions offset pledges, and reliance on offsets.
"Now that it's becoming a regulatory requirement, every company is taking it more seriously," he said.