How online florist UrbanStems leaned in on self gifting to grow sales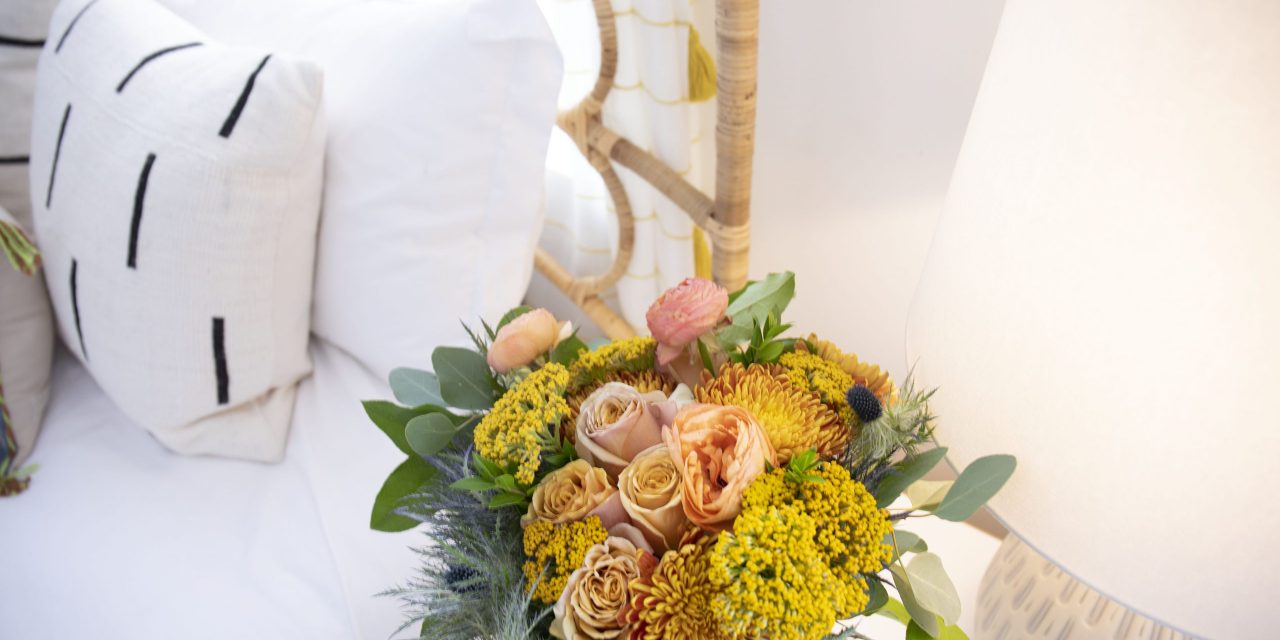 Image via UrbanStems
As daily habits shifted in the past year, so has gifting. Floral arrangements' popularity, in particular, saw unexpected popularity throughout the year.
According to a survey by the Society of American Florists, over 80% of retailer respondents reported an increase over the last holiday period, compared to 2019. This month, an updated report found increased sales for both Valentine's Day and Easter, compared to both 2020 and 2019 sales. 
One brand experiencing this is DTC flower delivery service UrbanStems. After the initial wave of March 2020 shutdowns, sales picked back up. Founder Seth Goldman said the company began seeing an influx in "just because" orders as quarantining went on. The trend inspired the company to tweak its marketing and merchandising as a way to keep customers coming back in between celebratory gifting. And the company was able to grow sales in 2020 compared to the year before.
"We realized the majority of our customers were sending more flowers as a way to check in on loved ones," Goldman said, which prompted UrbanStems to debut its "Just Because" bouquet line last spring. 
Prior to the pandemic, the company relied on major sales weeks around holidays like Valentine's Day and Mother's Day as a primary source of annual revenue. Since launching in 2014, the D.C.-based company had focused on creating themed offerings catering to holiday occasions, along with birthdays and graduations. But the past year showed an opportunity to expand beyond celebrations, Goldman explained, and focus on sending flowers just for the heck of it.
Overall, self-sends orders increased 300% month-over-month between April 2020 to Jan 2021. The "Just Because" line, specifically, is currently up 150% in month-over-month sales — having peaked at a 260% increase between May and June of 2020.
The "Just Because" business currently accounts for the majority of UrbanStems' annual sales. Valentine's Day and Mother's Day combined accounted for 15-20% of the company's flower sales last year. Meanwhile, there was a 900% increase in subscription orders over the 2020 holidays. 
In addition to the new line, UrbanStems has also been experimenting with quarantine-friendly brand partnerships. In the past year, the service has struck up a collaboration with dating app Bumble, and increased at-cart add-ons like candles and bath bombs. These tweaks have led to increased cart sizes as more customers look for self-care themed gifts, Goldman said.
Furthermore, the service also found customer interest in non-floral arrangements, including houseplants, dried flower arrangements and holiday decorations. "Last holiday season, we sold more wreaths and table scapes than ever — so we're looking to make them part of our seasonal offerings," Goldman said. 
With reopenings underway — coinciding with upcoming graduations and Mother's Day — the company is now focusing on customer retention. For example, UrbanStems is currently designing a flexible membership package, which will let customers purchase multi-pack floral bundles — at a discount — to gift or order for themselves throughout the year. "It's a consistent revenue generator that also keeps customers engaged with the brand," Goldman said. "It's also a way to provide busy customers with prepaid gifting options." 
While flower arrangements are typically seen as a nice-to-have, UrbanStems said consumers have increasingly utilized them for both home decor and to foster connections over the past year. Jason Finkelstein, CMO at digital marketing platform AdRoll, flexible bundle purchases — as opposed to rigid subscription plans — are a clever way to pursue long term loyalty and engagement.
UrbanStems' newfound growth is also part of a bigger trend — which is seeing consumers investing more in homeware and plants. For example, DTC plants startup Bloomscape recently expanded to outdoor products, pointing to a growing interest in gardening.
With customer acquisition costs continuing to rise, updated merchandise and product bundling are a great way to retain existing customers without constantly discounting, Finkelstein said.