How online grocers are trying to resurrect milkman-style routes with recurring deliveries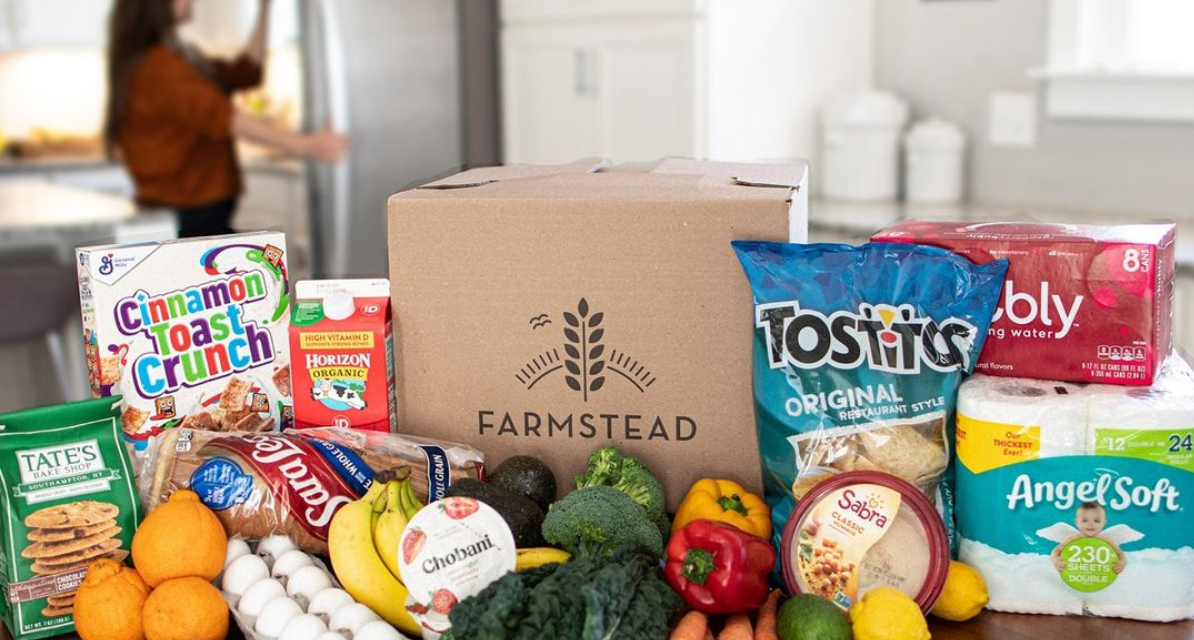 As grocery delivery startups increasingly emphasize their speed, a few companies are taking the opposite approach.
A small handful of online grocers, most prominently Farmstead in the U.S. and Picnic in Europe, are betting that a regularly scheduled delivery model will both unlock more loyal customers and ensure financial sustainability in the long term — something many of the newer startups can't yet say they've been able to crack. That approach involves getting customers to sign up for recurring delivery slots so that grocers can plan out their inventory needs and their fulfillment routes well in advance to save money. In exchange, customers get cheaper groceries and more predictable delivery times.
In adopting an approach that relies on preplanned delivery routes, these companies are going against the predominant trend in the grocery delivery business. Right now, online grocers are racing to offer the speediest possible delivery times, with companies like Getir, Gorillas and Dija pocketing significant amounts of funding on the promise of 10-to-15-minute deliveries to customers' homes. Many of them guarantee free to ultra-low-cost charges associated with those deliveries. Companies like Fridge No More — which sees itself more as a grocery store than as a goPuff-style convenience store — offer 15-minute deliveries in New York City, with no minimum order and no delivery fee. (The company has said that it can do this because it doesn't have to pay for physical grocery space.)
But while the current grocery delivery trend is to optimize for speed, not all analysts agree it is a worthwhile pursuit. "This whole idea of speed of delivery is, I think, equivalent to the bridge to nowhere," said Bill Bishop, an industry analyst who founded the research firm Brick Meets Click. Of the growing number of startups prioritizing faster and faster deliveries, Bishop said, "What happens if it's just a herd instinct?" Bishop added: "I can make a logical argument that there are lots of reasons why many people would not be disadvantaged by the implicit wait," referring to grocery deliveries that take more than an hour to arrive.
The modern milkmen
One of the most prominent companies betting that customers won't mind waiting for grocery deliveries is California-based Farmstead. While Farmstead does offer one-hour deliveries from its network of small fulfillment centers, its main goal is to optimize delivery routes. The company encourages customers to sign up for weekly deliveries, which Pradeep Elankumaran, co-founder and CEO of Farmstead, described as a "milkman-like experience," adding that "it's you telling us that on every day this week, you want these products." The company offers free delivery, plus 5% discounts on orders to those who enroll. Elankumaran said that around 70% of Farmstead customers have signed up for the route delivery.
The startup Picnic uses a similar model: it schedules out deliveries in certain geographies during limited time windows — deliveries are all free, but customers are often waiting for a delivery slot in their region to open up. After launching predominantly in the Netherlands, the company has begun to expand throughout Europe, most recently in Germany. Another U.S.-based company, Yummy.com, doesn't have a route delivery model, but it has built micro-fulfillment centers that are designed to maximize the number of orders that can be bundled together so deliveries are satisfied with multiple stops. It delivers only to a small radius, to still meet rapid delivery times. Bishop said that it's one of the few companies he's aware of that is "net profitable as a deliverer of groceries." (Yummy.com confirmed its profitability to Grocery Dive.)
According to one analysis focused on the U.K., in many cases, even grocery stores that do have profitable delivery services barely eke out a margin. Ocado, for instance, has an EBITDA profit of just 6%, which is at the lower end for brick-and-mortar grocery stores. In the U.K., the only company that has a grocery delivery business that makes as much profit as their physical stores is Tesco — and that's because Tesco charges comparably high delivery fees, with the company tacking on fees ranging from £4.50 to £5.50, plus an extra fee if customers' orders are less than £40.
Pivoting away from speed
Instead of lightning-fast deliveries, Bishop said he thinks customers care much more about cost. Having groceries delivered ultimately costs a lot more money than buying them in-store (whether that's in the form of a delivery fee or markups on the groceries themselves). Farmstead is relatively unique in the fact that it doesn't have to do this — the company says customers are getting groceries at the price they would if they showed up at a store, without a delivery fee attached. "There isn't a system out there that can pass both of those tests at the same time. They either have fees or they're marking up the product," Bishop said.
Bishop said that one reason signing up for a milkman-style delivery method might not be such a monumental ask for customers is that "most households have a significant share of products they buy repetitively" — somewhere in the range of 50% of their groceries, he said. And Elankumaran pointed out that, for Farmstead customers who might have a change of plans or a sudden need come up, they can not only cancel their route order the day of, but they can also sign up for an hourly delivery slot instead. The difference is that those hourly slots are factored into existing Farmstead routes so that they aren't money losers. When most customers have a pre-planned grocery delivery route, Elankumaran said, appending a quick turnaround delivery to that route becomes a much more financially feasible proposition.
While route delivery remains relatively rare across the e-commerce world writ large, other companies have tested ways to entice customers to plan out their orders ahead of time, so these companies can better bundle deliveries and save money. Amazon, Macy's, Target and Timberland have all introduced "no rush" delivery options, giving customers small discounts in exchange for signing up for slower shipping times. (Target last month even started testing a new fulfillment strategy where it ships products to sorting warehouses that then group them geographically and ship them according to the most efficient delivery route.)
Companies like Farmstead and Picnic are, for now, outliers in the grocery industry. The trend remains solidly in favor of short-term deliveries, not preplanned routes. But many food-based delivery companies have been dinged in the market for their unprofitability, with the Amazon-backed Deliveroo's much-hyped — but ultimately disappointing — IPO earlier this year being the main example. If the ultra-fast delivery companies, as they mature, struggle with profitability, startups might start to give the route delivery model a second look.