How retailers are enticing customers to come back into stores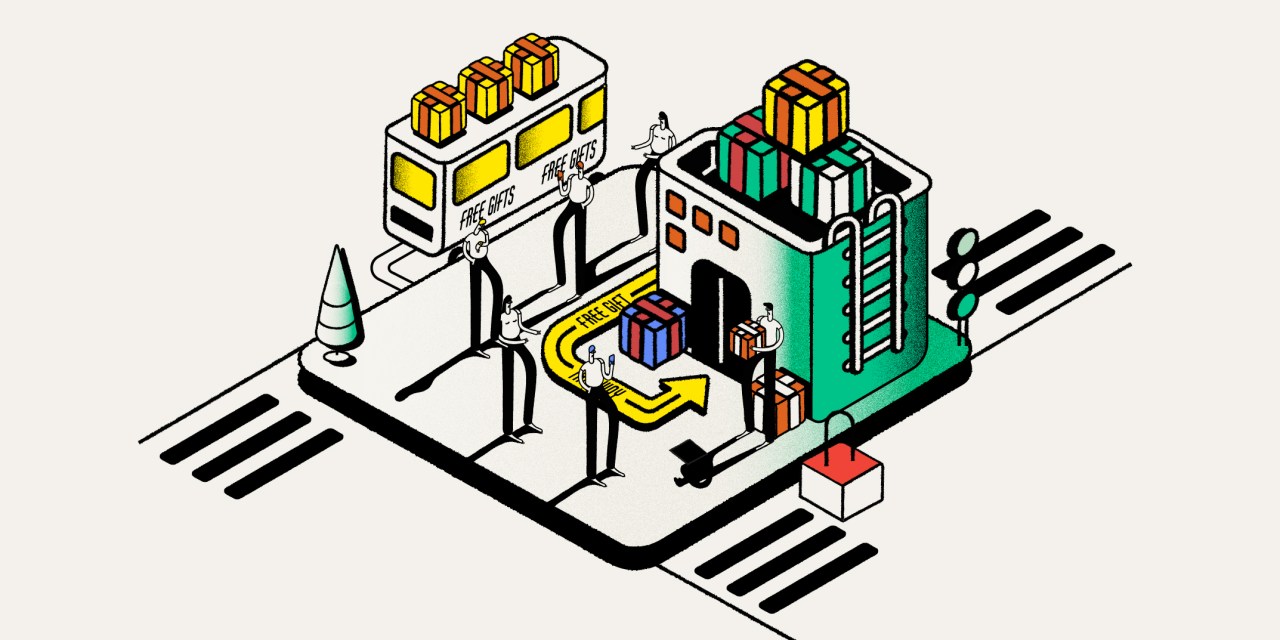 Ivy Liu
This story is part of a Modern Retail editorial series looking at how the retail experience will change in the post-pandemic economy. To see all the stories, go here.
To draw consumers back indoors, brands are offering in-store events and exclusives as well as making plays for the vaccinated.
In 2020, in-store foot traffic dropped precipitously due to pandemic stay-at-home orders and social distancing regulations, down between 13% to 45% from March to December year-over-year. While large retailers like Kohl's discussed the return-to-store in their 2021 first quarter earnings calls, many brands report that foot traffic still hasn't returned to pre-pandemic levels.
To entice consumers to venture back into stores after a year spent at home, brands are pushing consumers in-store and re-investing in live in-store events. Some brands like Ba&sh are offering free clothing rentals at exclusive in-store events. Others, like Walmart, are creating in-store savings deals and others still are giving free product to the vaccinated (and thus signaling their company's commitment to vaccinations and safe shopping).
A few recent examples highlight the transformation. The clean beauty retailer Credo offered a series of in-store makeup consultations in partnership with brand Westman Atelier in San Francisco, Chicago and New York in June. Pandemic standout sneaker brand Hoka is offering an in-store demo with its Oregon retail partner Al's Sporting Goods after hosting outdoor-only running and hiking events for customers in 2020.
The French-founded clothing brand, Ba&sh, is offering its pieces for free via its every-Friday Dream Closet happy hours in the brand's Nolita, NYC store. Ba&sh, like many fashion brands, had last-season samples that were going to waste. Instead of selling them at a sample sale or renting them for a fee, Ba&sh allowed consumers to borrow them for free at a champagne-filled in-store event.
"We were thinking, how could we bring to life our version of your best friend's closet," said Irene Yuan, vice president of marketing at ba&sh. "We wanted to encourage women to come with their friends to the [in-store] Dream Closet [event]."
The company launched the program in 2018, closed it down during the pandemic, then relaunched the event series this April.
"We noticed starting maybe in mid-March or so that there was really an appetite for in-person events in our stores," said Yuan. "Foot traffic was picking up significantly and people were requesting [that] the Dream Closet come back in-store and via our customer service."
The first Friday in April drew 20 attendees to the small storefront and the subsequent Fridays "have been steady ever since." Before the coronavirus first hit, 30% of attendees would buy the pieces after borrowing them for the weekend, a trend Yuan predicts will continue. As in-person shopping evolves over the year, Yuan hopes to bring back some of the brand partnership Dream Closets of pre-pandemic days that could draw in 50 to 100 attendees.
Brands and retailers are also offering in-store exclusive products and sales. In its upcoming Deals for Day's savings event, a competitor to Amazon's Prime Day sale, Walmart is offering something Amazon can't: In-store-only deals and in-store-only rollbacks across all four days of its sale.
"We're offering store-only deals as part of the mix this year because we know our customers are excited to be shopping in our stores," said director of media relations Jaeme Laczkowski. "Walmart has a unique advantage when it comes to serving our customers. In the U.S., 90% of the population lives within 10 miles of a Walmart store."
While Walmart has used in-store deals as a Prime Day differentiator in the past, its 2020 Big Save Black Friday sale "mov[ed] the best deals to online only" and focused on "the safety of our customers and associates and meeting our customers where they are shopping more often – online," according to a news release from the company. Now, the retailer is able to return to a more traditional mix and meet pent up consumers in store again.
Even experiential stores, where value rests on unique in-store shopping experiences, are getting creative with exclusives. Wizarding World opened a Harry Potter flagship store in New York this June. The location offers in-store exclusives like a "Golden Snitch Wand"  and a personalization station, with engraving and embroidery capacity.
Meanwhile, brands are also appealing to vaccinated consumers in their post-pandemic in-store offerings. Nathan's Famous offered a free hot dog to consumers who got vaccinated at its original Coney Island location. Target customers who received their vaccinations in CVS store-in-stores instantly received five Target dollars. The Mint Dispensary, an Arizona marijuana dispensary, offered a free edible to consumers who showed their vaccination card to in-store employees. In its June S-1 prospectus, Krispy Kreme said its vaccination promotion, a free in-store donut, drove "incremental demand" as well as "7.6 billion earned media impressions and over 5,300 media placements."
Jeff Weidauer, principal at retail consulting firm SSR Retail, said these vaccinated freebies help companies to be "seen as good corporate citizens" and that pushes toward vaccination will lead to "more people shopping in-store [with] less fear of leaving the house."
Weidauer added that vaccinated-only benefits for in-store consumers may expand this year.
"I think benefits to vaccinated will continue as well – this will be a slow build over time as we gain awareness of side effects, impact on the virus, and social responsibility," said Weidauer. "Vaccine passports may become a thing. It's a natural next step for retailers to use that as a way to get more foot traffic and appeal to shoppers who want to get out, but also feel safe doing so."