How Shein surpassed Amazon as the most downloaded shopping app in the U.S.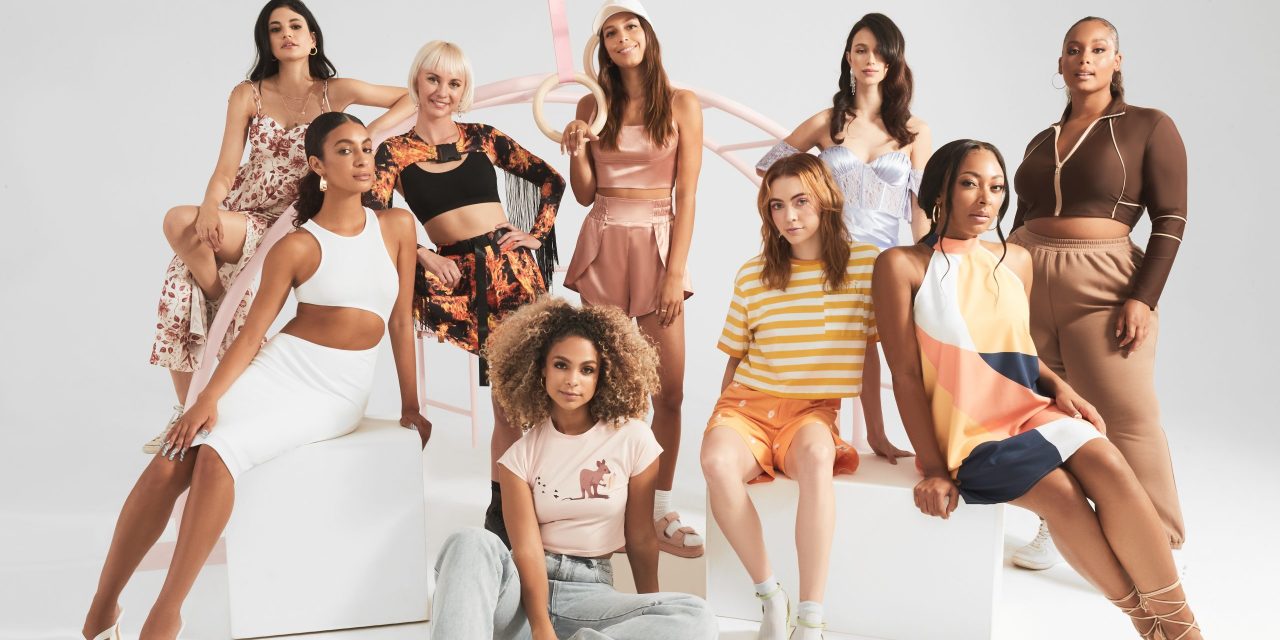 May Shein X Program Campaign (Courtesy of: Shein)
Shein is quickly becoming the online retailer of choice for many U.S. shoppers, particularly young women.
In mid-May, Shein surpassed Amazon as the most downloaded iPhone shopping app in the US, something it had already done in Google Play downloads the week prior, according to analytics firm App Annie. The online-only retailer was formed in Nanjung, China, but ships its products — primarily inexpensive women's apparel — to more than 220 countries worldwide. The retailer has driven large site traffic numbers over the past four months, greatly outpacing other fashion and apparel brands. Researchers and consumers cite innovative digital strategies and low-priced, trendy products that appeal to a Gen-Z mindset as key to the retailer's success.
Shein was founded in 2008 as a self-described "B2C fast fashion e-commerce platform" targeting "Europe, America, Australia and the Middle East." The company's product offerings are cheap — a consumer can fill their carts with $5 handbags or a $2 tee shirts. Shein has trend-focused category pages on its website and mobile app for its "cottagecore" or "Y2K" offerings, emphasizing the retailer's ability to fulfill consumers' of-the-moment style desires rather than pushing a single unified asthetic.
According to Chinese media outlets, Shein has reached a $15 billion valuation, though the company has not disclosed exactly who all of its investors are. The company first launched its shopping app on Apple's store in 2014, and rebranded from its original name, SheInside, to the shortened Shein in 2015.
However, much of its massive growth has been over the past two years, said Stephanie Chan, an analyst at app analytics company SensorTower.
"I think [Shein] benefitted from Covid-19, where we saw the installs start to climb last April and May and it just kept climbing," said Chan. "In the US, the app's [monthly] installs peaked in May 2020 when it reached over 2 million installs."
These downloads have continued into 2021, where, in the first four months of this year, Shein saw 7.3 million installs, up 78% year-over-year from the same period in 2020, according to Chan. Moreover, this success is matched globally. Shein hit "approximately 324.5 million downloads globally" since its launch, with Brazil, in particular, driving numerous app downloads for the retailer.
Chan attributes this success to a mix of both strong app features as well as products that meet new "consumer needs." On the app development side of things, Chan explains the retailer has consistently updated its app with new features like adding videos on its product pages, more sorting features on its flash sales, and category pages split into trends versus clothing categories.
Shein's app also has a comprehensive measurement calculator, key for an international retailer to communicate product information across different global sizing systems over the past two years. Chan also mentioned that the retailer regularly updates its app store imagery to reflect different promotions.
In parallel to its app store success, Shein has also seen online site traffic growth according to Mackenzie Cahill, director of retail and CPG solutions at Similarweb. "Shein's web visitation growth outpaced the overall fashion and apparel category in the US by 4.5x [year-over-year]." Cahill said in an email. "At the same time, time-on-site has increased 28%, meaning growth hasn't come at the expense of high quality visitors."
Zeroing in on the zeitgeist
The retailer's mission statement says that it "prides itself on offering on-trend styles catering to both young women and teens" — and young women dominate the top videos and posts on YouTube, Instagram, and TikTok that mention the company.
Shein try-on hauls, where influencers try on products they either bought from or were gifted by the brand, in particular win top spots on YouTube and TikTok. One YouTuber, Tricia Panlaqui or @justricia, drew 1.3 million views for her May 2020 video, entitled "huge Shein summer try-on haul."  She said she's had positive experiences working with the brand — Shein sends her clothing she has picked out to feature in sponsored videos on her channel — and believes a mix of low prices and trendy items are what have drawn Gen Z so heavily to the brand.
"The brand appeals to young shoppers like myself because of the way they keep up with trends," said Panlaqui. "Not all of us have $200 to spend on a top that will be only trendy for the summer, so Shein gives a solution to that problem that just about every teen faces."
The brand also courts teens through celebrity. Addison Rae has a sponsored post about the brand on Instagram, while Lil Nas X and Katy Perry headlined a coronavirus virtual relief concert, held on Shein's app.
But in its rush to churn out cheap, trendy items, some of Shein's listings have sparked a backlash. In July, users pointed out on social media that Shein had a listing for necklace in the shape of a Swastika.
Shein said in a statement that read in part that "Shein was not selling a Nazi swastika pendant, the necklace is a Buddhist swastika which has symbolized spirituality and good fortune for more than a thousand years. The Nazi swastika has a different design, it is pointed clockwise and tilted at an angle. However, because we understand the two symbols can be confused and one is highly offensive, we have removed the product from our site." Modern Retail reached out to Shein for additional comment, but the company declined to speak on the record.
That same month, Shein was also criticized for billing prayer rugs as "Greek carpets". In a public statement surrounding the prayer rugs posted to Twitter the brand said: "to our community – we made a serious mistake recently by selling prayer mats as decorative rugs on our site. We understand this was a highly offensive oversight and are truly sorry."
Meanwhile on social media, questions of product quality abound. Some product reviews mention clothes falling apart or odd product smells.
Still, the company's growing site traffic seems to suggest that Gen Z isn't turned off. And other popular destinations for cheap clothes are continuing to dominate the App Store. Blush Mark, Romwe and Poshmark all sit in top 15 positions within US IOS shopping app rankings, according to AppAnnie. Romwe first hit 15 in April 2016, Poshmark hit 8 in in November 2015, and Blushmark first hit 13 in August 2020 in the U.S. App Store shopping category, Chan explained.
"The thing that stands out to me is just how frequently [Shein] is updating their mobile app," said Chan. "Looking at Poshmark as well, they are [also] seeing constant app updates. I think having that mobile-first mentality is helping them capture and keep audiences and definitely appeals to more digitally-savy Gen-Z consumers."