How Snap is trying to get more brands to use augmented reality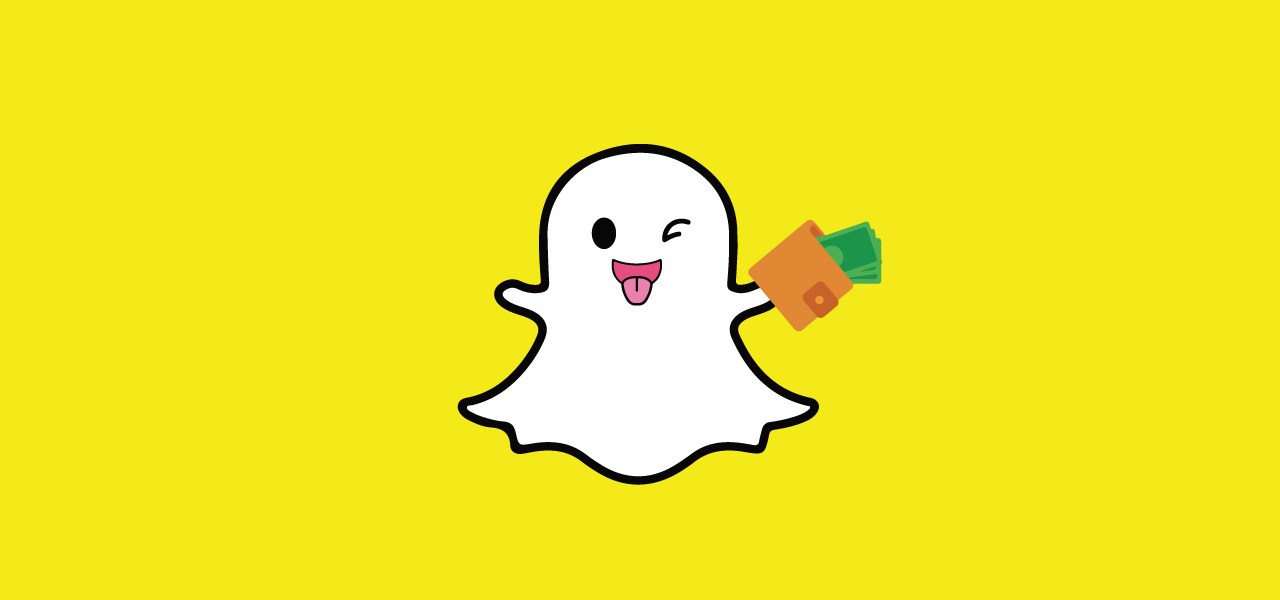 Snap is taking a more hands-on approach to augmented reality advertising for brands.
To help get businesses more comfortable with AR. Snap has rolled out a flurry of initiatives since the summer, including an AR asset creation studio and a platform agnostic AR agency. They followed the May launch of a creator marketplace to connect brands with AR designers. The goal of these new services is to remove the barriers to adoption for businesses that are still hesitant about new ad formats.
"The key things we hear from brands about AR is 'isn't it complicated and doesn't it cost a lot?'" Snap's regional manager, DACH, Netherlands, Nordics and U.K., Ed Couchman, told Modern Retail.
But, its latest outreach efforts are also adding to the heavy lifting Snap is already doing around its ad product. The company has admitted that it was caught off guard by Apple's privacy changes in June that allow iPhone users to limit how apps track them. Snap CEO Evan Spiegel recently said that the new settings made it more difficult for ad partners to measure and manage their ad campaigns. "This has definitely been a frustrating setback for us," Spiegel said during the company's third-quarter earnings call in October. As a result, Snap's renewed pitch to retailers is that AR can not only boost ad conversion rates, but also drive customers to stores and reduce returns.
New AR-focused services
Snap acquired a startup called Vertebrae in July that is now creating digital clothing and other assets as a service for businesses. The unit works with retailers to get true sizing and color information for apparel and cosmetics, Couchman said. This is then matched up with the Snap's visual technology that relies on the array of sensors packed into a smartphone's multiple cameras, he explained.
Uptake of this service has been driven by the fashion and beauty sectors who have become more reliant on e-commerce as a result of the pandemic, according to Couchman. Snap has previously partnered with luxury brands Burberry, Dior and Louis Vuitton on try before you buy AR features that could be activated in-store. 
Alongside virtual items, Snap introduced a full-fledged creative studio for AR in September. The new company, "Arcadia," is operating independently to create branded AR experiences that work across different platforms. Couchman said clients can leverage Arcadia in three ways: on a project-by-project basis, to work on multiple ongoing projects or as an "innovation lab" that can help with AR learning and development for brands. The agency's initial partners include P&G Beauty, WWE, Verizon and Shake Shack, which tapped Arcadia for in-store lenses for use at its Hudson Yards location in New York. 
In addition, Snap in late September struck a direct partnership with ad giant WPP to help brands build AR e-commerce tools with support from a dedicated team. Through training courses, the plan is to certify at least 1,000 WPP employees by the end of this year, the companies previously said. The ad agency is already a big believer in augmented reality: Its subsidiary Group M doubled its social AR investment in the last year.
These moves are part of Snap's broader push into social commerce that sees it offering brands more ways to sell their products to its youthful user base. For instance, Mac Cosmetics is creating virtual make-up products on Snapchat that users can buy from its website by following an on-screen prompt. The majority of the aforementioned brands have created Snap business profiles to showcase their content, including their augmented reality lenses and stories. Others, such as American Eagle and Zenni Optical, have linked their Shopify stores to their profile to allow users to purchase an extensive range of products.
A new digital advertising world
In the absence of a third-party ad reseller network, Snap's new branded advertising services are more likely to appeal to the big brands that already account for the majority of its advertisers, according to Jason Helfstein, head of internet research at Oppenheimer & Co., a U.S. multinational investment bank. 
But, the jury is still out on AR's efficiency as an advertising and commerce tool, he said. Snap has shared little data to show that AR ads generate better sales and lead to lower returns of products bought online, he added.
"Brands could make regular ads and still reach Snap's user base," Helfstein said. "So why should they do AR? We don't know if it's more engaging or annoying. We don't know if it leads to fewer returns of clothing items versus a customer ordering three sizes and returning the one that doesn't fit." Convincing brands that AR does deliver a better ROI is likely to play out in the long-term for the company, he added. 
For its part, Snap believes that the trends set in motion by the pandemic are irreversible. Its users are expecting AR to be more readily available in the coming year, Couchman said. Snap's mission, he added, is to use the tech "to collapse the consumer journey that goes from discovery, to try-on to swiping to purchase a product."