How Snapchat is trying to solve customer returns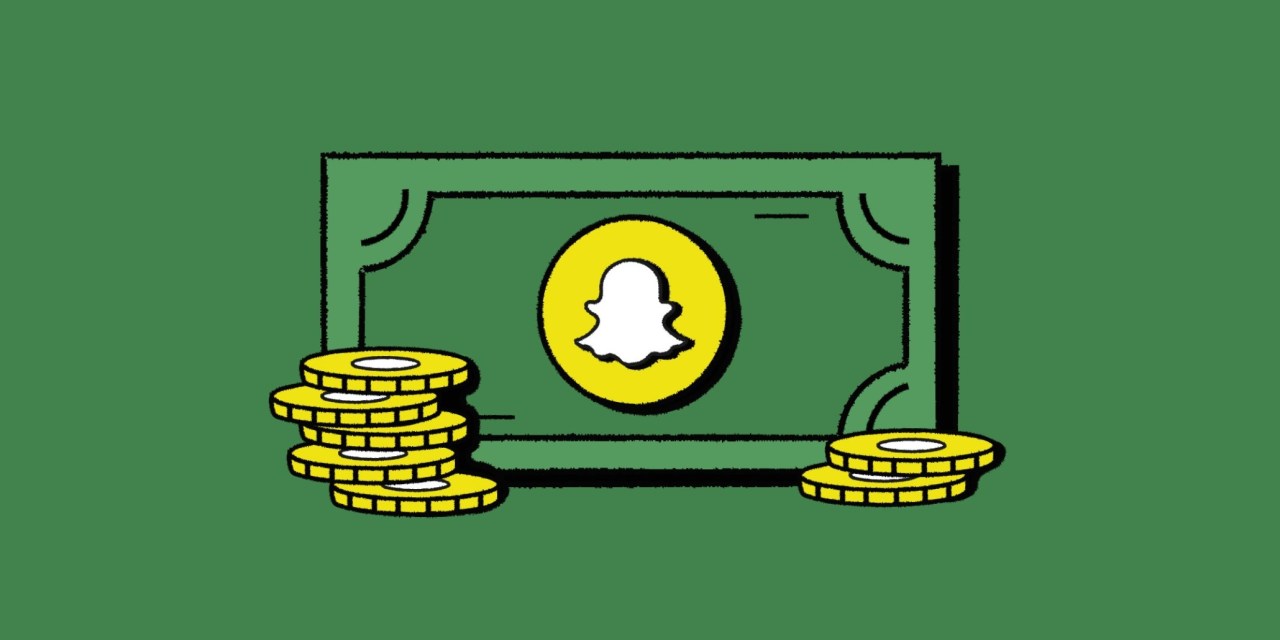 Ivy Liu
Snap just acquired one of the biggest names in virtual apparel shopping — and it hints at the company's interest in cracking the online returns dilemma.
Last week, Snap bought Fit Analytics, a Berlin-based software company that has supplied around 18,000 retail brands — including ASOS, Calvin Klein and others — with technology that lets customers virtually try on products while shopping online. The acquisition seems to cement Snap's serious interest in becoming a major e-commerce player. While Pinterest, Facebook, Instagram, TikTok and most recently Twitter are all creating — or testing — in-app shopping capabilities, Snap has been focused on building out its own augmented reality technology. This potentially gives it a clear path toward becoming a home for retail.
To brands, Snap's audience of 265 million daily active users remains small compared to rivals like Instagram, which boasts closer to 1 billion — and its growth has not been nearly as fast as TikTok's. But Snap is trying to differentiate itself by offering — potentially — a solution to customer returns, one of the most persistent problems in online shopping. The acquisition of Fit Analytics demonstrates that Snapchat is looking to solve the customer returns problem — and it wants the future of online shopping to involve customers trying on clothes through Snap AR before buying them.
"For Snap, it makes a lot of sense," said Faisal Galaria, CEO of the AR company Blippar, in reference to the acquisition. "This opens up a whole new advertising stream for them for e-commerce." Galaria noted that Snap's acquisitions comes as Facebook and TikTok are increasingly investing in AR as well, setting the stage for tougher competition in the space — and perhaps consolidation of small AR companies.
Right now, Fit Analytics can be added as a plug-in to a brand's or a retailer's online store. If a customer is shopping for shoes, Fit Analytics, through its feature Fit Finder, gives size recommendations based on the type of shoe and brand, so that customers can have a better sense of how their normal sizes matches up to the sizing of that particular shoe. Fit Finder doesn't take photos of a customer's body; instead, customers input their height, weight and so on into the Fit Finder system, and they can explore the fit through an avatar. This technology does, according to the company, cut return rates at least at the margins. On its website, Fit Analytics boasts drops in return rates that range from 1.2% to 8% for its clients.
Snap's AR inroads
Brands seem interested in such a feature. "All of our fashion clients ask about the capabilities of augmented reality to assist in the fitting of clothes," said Mike Cadoux, general manager at QReal, an AR marketing firm that has designed filters for Walmart, Panera and others. Though the technology isn't quite able to make significant cuts to online return rates yet, he said that there's "little doubt it's the future." Based on this acquisition, he said, "Snap obviously wants to be the first to achieve that."
Over the past year, Snapchat has steadily ramped up its in-app shopping capabilities, including by debuting a beta of Brand Profiles — unique Snapchat accounts designed for brands and retailers — over the summer. At the same moment, Snapchat also introduced shoppable AR filters with try-on features, and since then, companies like American Eagle have used it to sell products.
Snap has not clarified exactly how it will integrate Fit Analytics into its larger e-commerce umbrella. In its statement on the acquisition, Fit Analytics said that "our main focus going forward will be to scale the Fit Analytics business and work with Snap to grow their shopping platform."
The technology will likely be used to improve Snap's existing AR features. In recent months, Snap has also increasingly tested out full-body AR, beginning with a full-body filter it created in partnership with Tim Hortons at the end of October. Adding Fit Analytics' technology might improve Snap's ability to fit filters — and, specifically, clothes — more closely to a person's body type.
That is a marked difference from how Snap's social media rivals are entering the commerce space. TikTok, as well as Facebook's suite of apps, is looking to facilitate in-app checkouts, so that customers can more easily buy a product. But Snapchat seems poised to bring an extra layer to that process: to make an in-app purchase even more compelling, it can offer the option for users to view how a shirt or a boot would look on them before clicking buy.
The future of the technology
While Snap has focused on AR for much longer than its rival social apps, it isn't the only company to invest in AR as an e-commerce tool. Not only are TikTok, Facebook and Instagram all adding AR features, but more traditional e-commerce companies are also looking at new ways to cut down on returns. Amazon, for example, has Prime Wardrobe, which lets customers try on clothing before making a purchase. Shopify, too, has a partnership with a startup called TryNow — which just this week closed a $12 million funding round — that lets vendors offer physical, in-person try-ons to their customers.
The potential of AR to make a meaningful dent in the return rates of online purchases, while widely hyped in tech circles, remains largely theoretical. A future where a phone camera reads a customer's body and tells them exactly how a certain garment fits is not quite here yet. "In terms of getting down to fit, that requires depth sensors on phones as well, and very few phones have depth-sensing capabilities today," said Galaria. To get accurate size measurements, phones need to be able to measure the distance between the camera and the subject.
But some of the anecdotal evidence does suggest that people who try out products in AR are less likely to send them back after buying them — and that is true for more than just clothing, too. Last year, a Forrester report noted that AR can both increase purchasing levels and decrease return rates for furniture. Apple found that across its suite of AR apps, customers bought furniture 11 times more often when they tested it in AR than when they didn't. The home products vendor, Build.com, also found that online shoppers who viewed products in AR were 20% less likely to return them.
Galaria said it's only a matter of time before brands see similar improvements in the apparel landscape. He pointed to companies like Wanna Kicks, which let people virtually try on shoes with a high degree of accuracy. "It's definitely coming, but it's still early for AR to help you pick exactly the right size," he said.
Correction: A previous version of this story misstated that 2020 was the first time Snap rolled out shoppable AR. Snap first tested shoppable AR in 2018; what was new in 2020 is that the company added shoppable try-on features.