Earnings
// October 29, 2021 ■ 5 min read
How social media giants are playing e-commerce catch up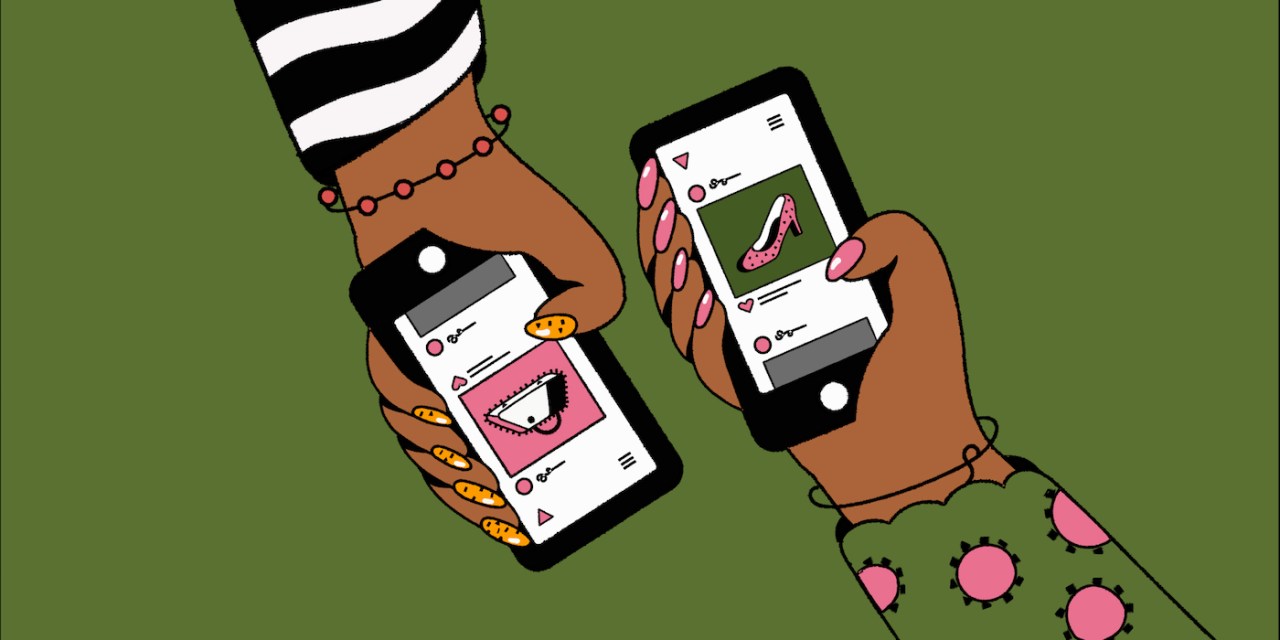 Ivy Liu
While still in its infancy, social commerce is growing in importance.
That was the sentiment from industry leaders Facebook, Google, Snap and Twitter during their latest earnings calls. As they battle a landmark privacy change from Apple, the companies are turning to e-commerce as a means of amassing more first-party data and to generate incremental revenue from retailers, who represent their biggest advertisers.
"We are catching up to other mobile and web shopping experiences," COO Sheryl Sandberg acknowledged during Facebook's third quarter earnings call this week.
Whether social media companies can steal share from the likes of Amazon and eBay by leveraging their content creators and captive communities will depend on the e-commerce tools they roll out in the coming months and years, some of which were detailed on their earning calls. They range from Facebook's focus on livestream shopping (and a future "metaverse") to Google's increased focus on omnichannel shopping features.
Facebook
Digital stores on Facebook, known as "Shops," will soon be able to offer exclusive gifts and free shipping. Facebook plans to introduce more features throughout 2022 as it expands its e-commerce product. There were 1 million Shops across Facebook and Instagram as of March, and over 250 million people were interacting with them every month.
Facebook warned that demand for e-commerce is waning as the economy reopens, a trend compounded by inventory shortages induced by supply chain and labor headwinds. The difficult trading environment has reduced the industry's appetite to "generate demand from consumers," COO Sheryl Sandberg said, in turn impacting ad spend.
Retailers on Facebook will host daily livestream shopping events throughout November. Businesses taking part in the month-long live video showcase range from Walmart and Macy's to beauty brands Benefit Cosmetics and Paintbox Nails.
Facebook expects the "metaverse" — a future internet composed of interconnected experiences in a virtual space — to establish a market for digital goods worth hundreds of billions of dollars. Its investment in virtual and augmented reality will reduce its operating profit by $10 billion in 2021, and more so in the coming years, as it continues to build the "new computing platform."
Google
Google is investing in omnichannel advertising tools after seeing a 4x increase in people searching for local store opening times. As a result, retailers, which remain the biggest contributor to its ad business, are increasingly adding in-store sales and services info to their search ads (such as curbside pick-up and contactless delivery). Adoption for so-called omnichannel advertising has almost doubled over the past year, Google said.
Google's recent omnichannel features include local inventory ads that highlight which products are in stock and when to pick them up; free shipping and easy return annotations across search and shopping; augmented reality try-ons; and shoppable images with its Google Lens image recognition tool. It also introduced a new visual browsable experience on Search powered by its Shopping graph that includes 24 billion product listings.
The web giant says it is still in the "early innings" of making YouTube shoppable. In the short-term, Google expects to run more livestream e-commerce events, in the vein of its week-long pilot in October with brands including Walmart, Samsung and Sephora.
Google is working on making digital payments frictionless by focusing on identity verification features. The company's Google Pay digital wallet is used by 150 million people across 40 countries. In the U.S., it is partnering with merchants to surface payment card-linked coupons and offers within Google Pay. While in India, where Google's Android is the leading mobile operating system, the company tapped a fintech firm called Setu to enable users to open fixed deposit accounts directly from Google Pay.
Snap
Snapchat is "doubling down" on its branded augmented reality shopping lenses, which have previously included virtual try-ons from Ralph Lauren, MAC Cosmetics, Jordan Brand and American Eagle. Snap said that businesses of all sizes are "beginning to invest" in public profiles, where users can interact with their lenses and stories.
To onboard more businesses, Snap announced in July that it had acquired Vertebrae, a company that helps brands develop 3D AR goods. Vertebrae's team is creating the backend platform that will enable Snap to offer digital apparel and asset creation as a service, Snap said on its earnings call. The goal is to make it "easier for brands to activate AR shopping experiences on Snapchat."
As part of its focus on branded content, Snap in September announced a partnership with WPP to give the ad giant access to its technology, including classes on how to use AR and creative production and measurement tools, such as trending topics data.
Snap's newly-formed AR studio "Arcadia" is tasked with delivering new AR experiences for brands and agency partners. This content will be "platform agnostic," allowing access across the web and mobile apps.
Twitter
Following in Facebook and Snap's footsteps, Twitter rolled out business profiles at the start of October. These include "Shops" that state information including opening hours and include a website link. It piloted a shopping carousel in July with a dozen brands, which lets users buy products from these profiles without leaving the platform. Twitter said the feature improved year-over-year click-through rates by 20% during the third quarter.
Twitter's commerce ambitions are focused on smaller businesses for now. Larger retailers usually take longer to embrace new shopping platforms due to their inventory being tied up with legacy systems, the company said on its earnings call. The goal is to one day make it possible for businesses to upload their catalogs to Twitter in "just one tap or click."
Twitter is also experimenting with ticketed Spaces (audio rooms that people can pay to enter) newsletters, and a tip jar for select accounts. Detailing the cumulative value of these functions, Twitter said that Spaces could be used to sell products and followed up with a newsletter to followers to recap the event. "All these things positively reinforce one another and allows us to reach people in entirely new ways," CEO Jack Dorsey said during the company's earnings call.