How startups are dealing with longterm shipping delays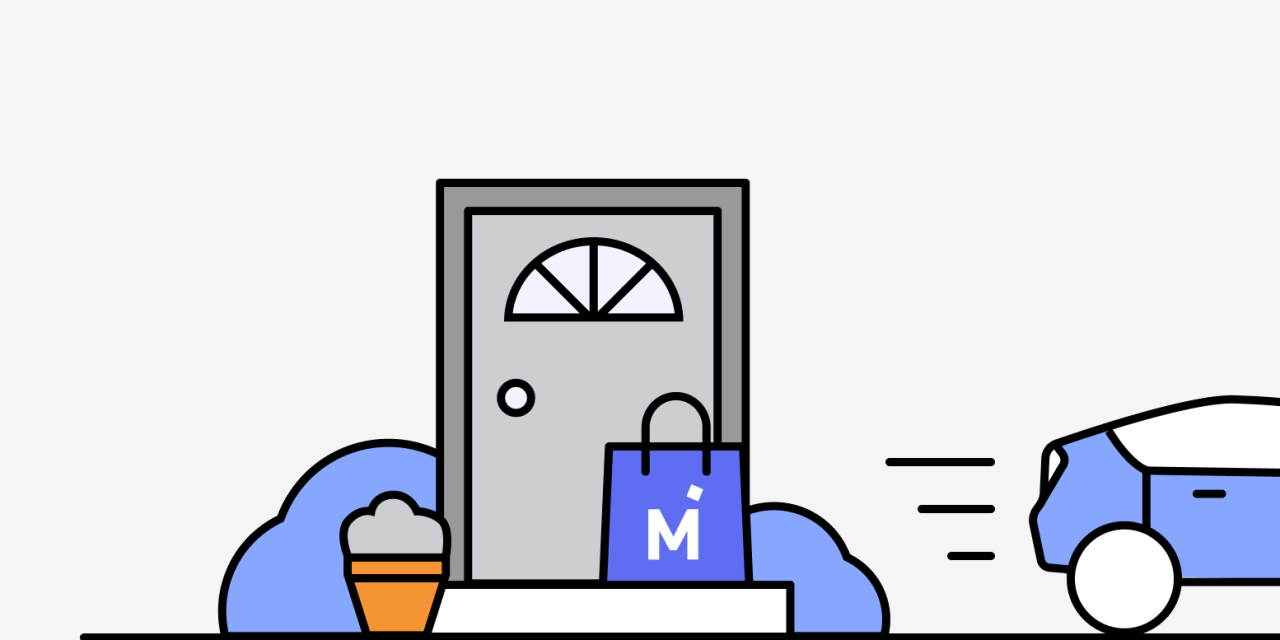 Shipping problems aren't going away, and brands are figuring out new ways to roll with the punches. 
More people have shopped online this past year than ever before — according to the U.S. Department of Commerce figures from earlier this month, during the last quarter of 2020, online spending jumped by 32.1%, compared to the same period in 2019. With this online shopping boom comes fulfillment issues. Many online retailers, including Amazon, began experiencing delays as orders spiked in 2020. This came to a head during the holiday season. U.S. carriers' overwhelmed capacity meant weeks-long delivery delays, resulting in retailers encouraging customers to shop by cut off dates to receive orders in time.
Even today, months after Christmas and New Years, these problems persist. For emerging startup brands that rely on great customer service, outside factors like coronavirus-related delays — along with the ongoing inclement weather warnings — have pushed them to refine the customer experience, as well invest in replacement products and new carriers that further eat into margins.
Making quick and expensive decisions
For sports nutrition brand Gainful, the general policy for lost packages is to re-issue orders quickly, along with offering expedited shipping, said Gainful head of operations Brian Devlin. This policy also applies to significantly delayed packages that are beyond the shipping promise, he said.
"We understand this comes with the margin impact of double the order cost, on top of expedited shipping" Devlin said. The past year's delays have also prompted the brand to work closer with logistics partners to choose carriers based on markets. "If a carrier continues to see elevated delays or lost packages, we switch off that carrier and sometimes have to trade the lowest rate for the best customer experience," Devlin said. The company has only switched carriers a couple of times so far, but is prepared to act again if needed. "We're consistently tracking their performances in case we need to pivot," Devlin said.
For the prepared kids meal company Tiny Organics, delivering perishable orders on time is a big priority, said co-founder Sofia Laurell. "It's a trust-based product and the point is to make their life easier, so anything to maintain retention is important," she said. Tiny Organics, which launched right before the pandemic first began, has taken on what Laurell calls a "proactive approach" to customer service in order to keep customers informed along the way. For example, while refunds are offered, the customer experience team offers cancellations to customers who contact the brand about the shipping window being too long. 
The company has also had to make steeper investments in order to make sure it could deliver nationwide. For example, it added two additional 3PLs, said Tiny Organics co-founder Betsy Fore. "We started with one in Kansas City to reach most of the nation," she explained. But when sales spiked at the start of the pandemic, the company added a facility on each coast due to the new influx of orders, which overwhelmed the facility. The investment has improved margins and sped up shipping times, Fore said. "We are consistently tracking in case we need to pivot based on carrier performance in each market."
Implementing proactive customer service
Delivery woes continue to be a problem hampering online businesses. According to consumer data platform Anyline's latest survey, 53% of respondents have reported packages arriving damaged, with 15% even having had a package stolen. Furthermore, 77% of respondents shared that in the event of lost, delayed or stolen packages, their future support of that brand would be impacted.
Jeremy Lowenstein, CMO of DTC underwear brand MeUndies, said that replacing lost orders is part of the cost of doing business. Similar to accepting returns on unwanted items, he said customer service is critical to the long term success of a brand. The company experienced major delivery delays last summer when it moved warehouse facilities, which resulted in shipping windows stretching to nearly two weeks. While most customers were understanding, the team used social media to keep them in the loop on why their orders were late, Lowenstein said. "Fortunately, replacement requests aren't frequent enough to impact margins significantly," Lownstein said, noting that MeUndies' online sales spike in 2020 outweighed order reissues requests.
DTC swimwear brand Andie, which experienced significant delays throughout the pandemic, said its shipping window transparency has been the biggest factor in retaining customers, according to director of operations Karen Zhou. "The goal is to make sure the customer is confident shopping with us again," she said. Sometimes this transparency isn't enough. "If the delivery issue is legitimate, we'll send a replacement or issue a credit or refund." The biggest change, she said, is in Andie's proactive messaging. Zhou said the company added callouts in shipping notification emails and on its FAQ page, alerting customers that there may be shipping delays due to safety precautions.
Vipin Porwal, founder and CEO of shopping tracking app Smarty, said that resolving shipping issues is especially important for e-commerce brands because going above and beyond for customers is part of their value proposition. Additional shipping costs may be required for building positive reputations among customers, Porwal said. 
At the end of the day, eating the fulfillment costs to keep customers satisfied is key for long term growth and retention. "When most businesses are struggling to thrive during a pandemic, every sale matters," Porwal said.