How the coronavirus changed retailers' returns policies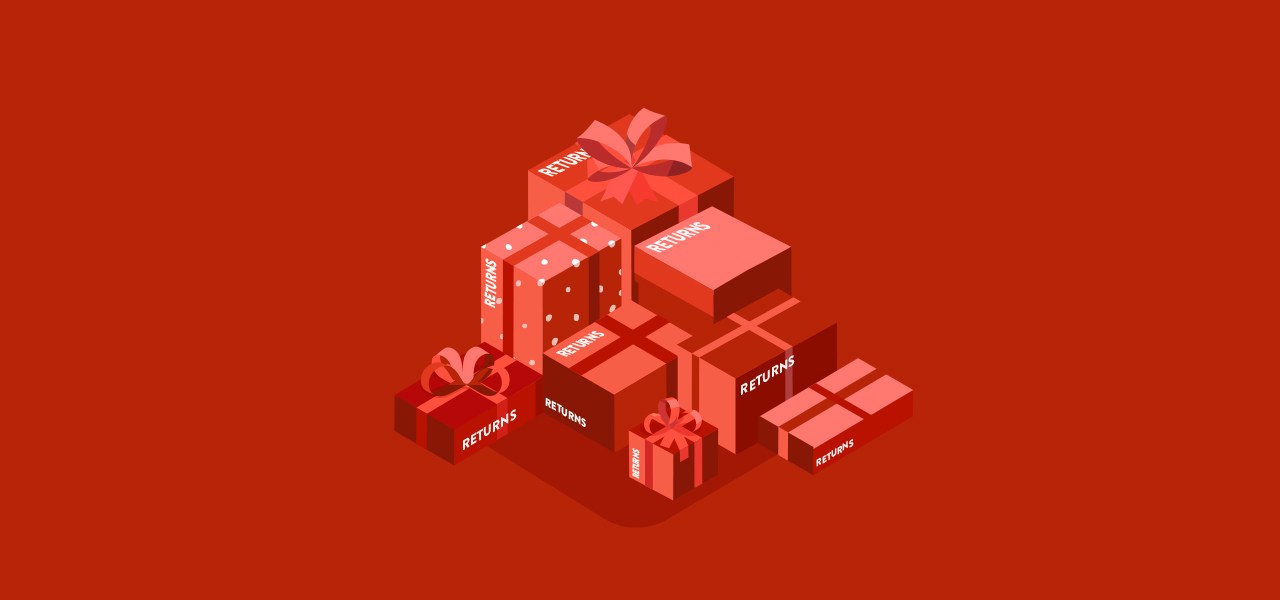 Many retailers have lenient returns policies — and over the last few months they've probably become even more lenient. 
The need to give online shoppers more time to return unwanted items is obvious, given the numerous fulfillment and shipping delays experienced since March. As a result, return and exchange policies have quickly evolved across the board. 
From big box stores to direct to consumer brands, the bottleneck effect created by the pandemic's online shopping boom has pushed retailers to push back return windows. They're not only there to give consumers more flexibility to get refunds, but also enough time for customer service reps to process returns safely. Meanwhile, retailers have found that these new policies led to higher sales and minimal actual returns.
Modifications to policies are abound, and depend on how a retailer's operations fared since the virus' outbreak. Walmart, for example, extended grace periods for returns and exchanges after it temporarily paused them from April 20 until June 15. Due to safety concerns, the company had suspended returns on food, paper goods and home cleaning supplies, among other items, which are now allowed to be returned through Sept. 15.
Breathing room to catch up on returns
According to Amit Shah, chief strategy officer at marketplace growth platform VTEX, the increased returns timeframe is to help brands safely handle the products. Some brands have started setting aside returned items for at least 24 hours, or thoroughly cleaning. Thus, they simply need more time to account for these safety practices.
In turn, Shah explained, "consumers have developed high expectations for free online returns and exchanges, which are only going to grow as more shopping is done online." He added that retailers can expect an increase in e-commerce order volume as a result of a longer returns window.
Extra long returns windows seems to be the name of the game. Bloomingdale's, for example, extended its returns window by an additional 90 days on items purchased in store prior to April 1, 2020. "That means you will have 455 days from date of purchase to return these items," the company announced, or 180 days from date of purchase to be credited back to your original form of payment. Meanwhile, Nordstrom's already lenient rule is still in effect. It allows customers to return unwanted items on a case by case basis, with a proof of purchase at any time. The department store chain is also one of the first to begin offering contactless curbside returns at select locations.
Beauty brands in particular have been forefront about giving e-commerce customers abundant time to try out and return products. As Deciem CEO Nicola Kilner recently told Modern Retail, the skincare company offers standard 365-day returns on direct to consumer purchases, so customers "have a chance to properly test out products."
The skincare brand Peace Out recently changed its return window from 30 to 60 days, as the company's policy is typically aligned with its exclusive retail partner, Sephora. That said, the company "doesn't receive many returns" to begin with, said chief marketing officer Junior Pence.
Similarly, men's t-shirt brand Cuts also doubled the return and exchange period, from 30 to 60 days. Part of the reason was to give customers a fair window due to the significant worldwide shipping delays, which resulted in an increase in order status inquiries, according to a company spokesperson.
The cost of doing business
Liberal returns policies have also become an important branding tactic, especially for "non-essential" categories, like beauty and apparel. Jenn Kapahi, co-founder and CEO of cosmetic brand TreStiQue said "we knew we needed to make it easy and risk-free for our customers to continue to shop with us" when stay-at-home orders began. The same is true for getting new customers "interested in trying us as a brand," Kapahi said. As a result, the brand extended its exchange policy from 30 to 60 days back in March.
The company saw the return rate drop by 30% over the past four months, along with a 44% uptick in routine sales vs. individual product sales. Kapahi credited the lack of expected returns to the flexibility surrounding the sales, which helped build customer trust in the brand.
Returns have always been part of the cost of running a retailer, said Howard Meitiner, former Sephora CEO and currently managing director of investment banking firm Carl Marks Advisors. "All these temporary policies seem to be about accommodating customers," he said.
Meitiner also noted that when it comes to categories like beauty and skincare, which typically have higher margins than apparel, brands oftentimes bake in costs like return shrinkage. These new approaches also double as strategies "for longterm customer retention," he said. 
At the end of the day, an exchange or return is usually better than no sale at all. When a retailer has an opportunity to interact with a customer, especially during this socially distanced time, "it's important to remind them of the great customer service," Meitiner said. 
While return policies will eventually go back to normal, an influx in "unreasonable" requests is inevitable in the coming months, similar to the post-holiday period — that is, some customers will push for refunds on purchases outside the new policy's timeframe. But as Meitner put it, "it's nothing retailers haven't seen before."