How the pandemic strengthened Walmart-owned Flipkart's marketshare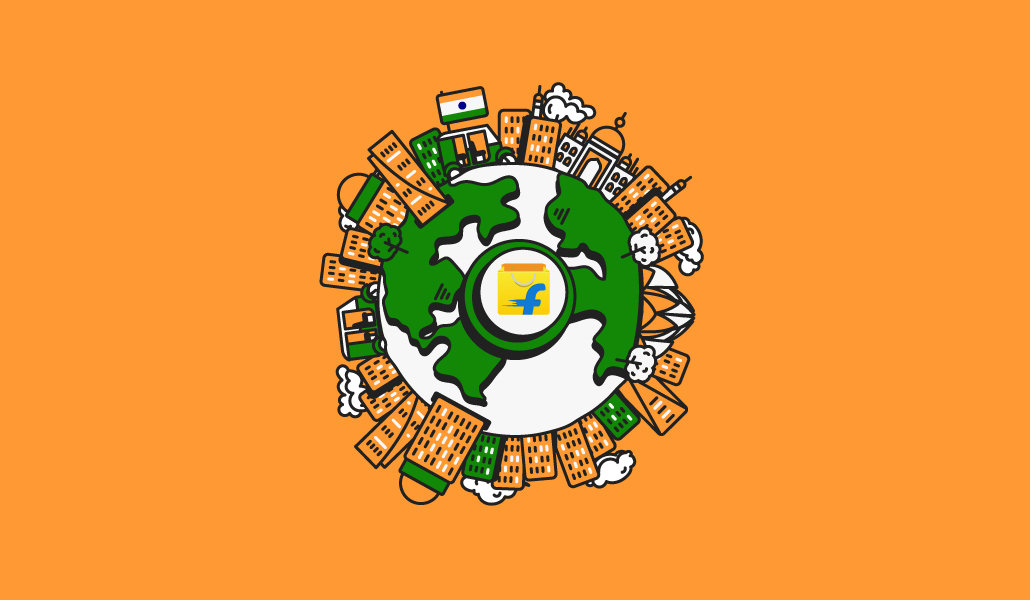 Ivy Liu
This is part of a Modern Retail editorial package focusing on the vast world of e-commerce platforms outside of the United States. You can find the rest of our coverage here. 
Walmart's U.S. gains over the last year have been huge — but so has its growth overseas. 
As India's largest e-commerce platform, Walmart-owned Flipkart has gone toe-to-toe with Amazon. According to Forrester Research, by October 2020, Flipkart had 31.9% market share — making it the largest online retailer in India. Meanwhile, Amazon India is slightly behind in second, with a 31.2% market share. 
But this last year alone was huge for the Walmart-owned platform. Flipkart saw a nearly 50% increase in new users right after the initial pandemic lockdowns last year. The platform also experienced a 35% increase in onboarded sellers during 2020, compared to the previous year, according to a December announcement from the company.
This is all happening amid an e-commerce explosion in the country, though the majority of sales are still done offline. According to GlobalData's estimate, India's e-commerce market doubled between 2017 and 2020, with Flipkart and Amazon dominating the space. In 2020 alone, the country's online commerce market hit $60.5 billion, and it's expected to reach $111.3 billion by 2024. (Walmart acquired a majority stake in the startup for $16 billion in 2018.)
Flipkart is currently valued at $35 billion and is reportedly eyeing a U.S. IPO later this year. Behind the scenes, the startup has also been heavily investing in logistics and distribution, in turn helping Walmart further compete with Amazon. Most recently, Flipkart announced plans to open fulfillment centers to help sellers with delivery. And at the end of last year, Flipkart announced it was spinning off PhonePe, India's largest mobile payments platform. The deal resulted in a $700 million funding round, led by Walmart, to scale its payment services.
The challenge that both Flipkart and Amazon face in India is that the country's retail scene is fragmented. According to an October 2020 CB Insights report, almost 90% of India's commerce is still done informally, via brick-and-mortar channels. These include corner stores, mom-and-pop shops and what's known as kiranas, or small local markets.
Laura Kennedy, senior lead analyst at CB Insights, said that often in developing markets, "digitizing" isn't just about creating e-commerce tools. "It's also about bringing payments online and investing in the supply chain, which Walmart is doing," she said. The retailer is doing this via Flipkart's marketplace growth efforts, as it increasingly competes with Amazon to digitize kiranas.
Like Amazon India, Flipkart's retail business is increasingly reliant on onboarding hyperlocal merchants, mainly in small- and medium-sized cities. By September 2020, Flipkart had onboarded 50,000 additional kiranas in preparation for its annual "Big Billion Days" sale and India's festival shopping season.
To cater to these local shops, Flipkart also launched its own business-to-business marketplace, Flipkart Wholesale, in August. The platform began by catering to fashion merchants and connecting them with local suppliers. More recently, Flipkart Wholesale expanded into home and grocery. The portal includes checkout financing options, as well as data-driven product recommendations that merchants can use as a guide when restocking their stores' inventory.  
Walmart has also been heavily investing in its Indian warehousing capabilities via Flipkart. Earlier this year, Flipkart struck a deal with logistics giant Adani Group to build a 534,000-square-foot warehouse and data center. The deal is expected to help Walmart gain a bigger fulfillment presence in the country via Flipkart. According to Adani, the facility can hold up to 10 million units of inventory and is set to become operational in 2022.
For India's retail scene, the big e-commerce competition revolves around bringing local shops online. Amazon has also been rapidly courting these retailers by helping kiranas establish an online presence . This strategy was at the heart of Amazon's recent move to acquire Perpule, a startup that specializes in helping kirana stores move online.
Given the high density of kiranas in India, Mrigank Gutgutia, director at India-based RedSeer Consulting, said that big e-commerce players like Amazon have been aggressively partnering with these owners in the past year. Amazon, for example, has expanded its popular "I Have Space" program, which handles last-mile delivery. Through I Have Space, Amazon India partners with local shop owners, providing them with pickup and delivery services for customers within two to four kilometers of the store; on average, the program's store partners deliver 30-40 packages a day and earn a flat fee per delivery. As of March 2021, the program covers 12,500 stores across 180 cities, up from 2,500 stores when it launched in 2015. 
Walmart clearly sees potential in India. Kennedy noted that Flipkart is one of the most prominent segments in Walmart's international portfolio. For example, during its most recent investor day, Walmart had two presentations from Flipkart, "which didn't happen in the past," she said.
Despite its growth, Flipkart is still dealing with headwinds. In recent weeks, the marketplace was forced to pause delivery on all "non-essential" items, due to government guidelines and a new wave of coronavirus-related lockdowns. While Amazon India's Prime Day will be delayed, this month Flipkart said it is helping sellers by waiving their storage and cancellation fees. The company is also providing marketplace merchants with insurance coverage, as coronavirus cases continue to ravage the region.
Gutgutia said that for both Amazon and Flipkart, growing their market share depends on how well they are able to master "extending last-mile delivery reach via kiranas, while digitizing these merchants payments." Until then, the race to become the indisputable e-commerce leader in India isn't over.