How Thirstie is building a white label alcohol delivery platform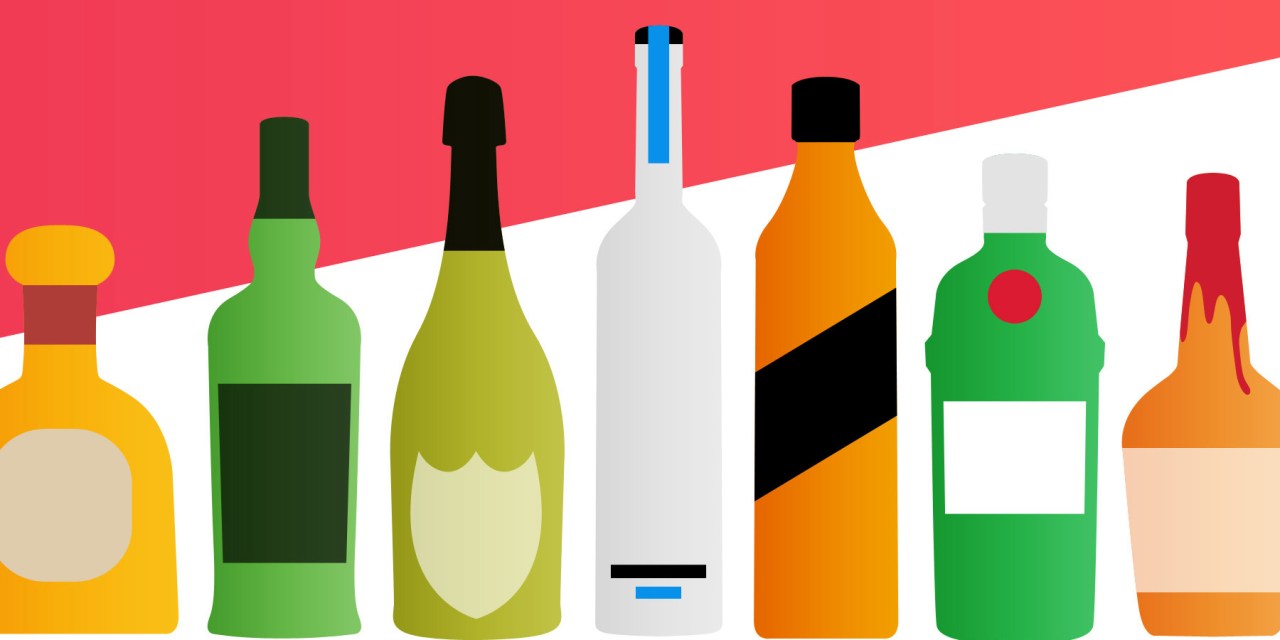 Image via Thirstie
Despite the legal hurdles in the U.S, direct-to-consumer alcohol delivery is starting to go mainstream. 
Traditionally, spirits have been harder to disrupt with online sales due to post-prohibition laws, which prevent spirits producers from selling directly to customers. However, with the help of a logistics network of licensed retailers, consumers are increasingly able to complete an entire purchase through an alcohol brand's website. 
One startup helping brands create DTC channels is Thirstie, a New York City-based white label delivery platform. The platform powers the online presence of legacy brands like The Macallan whiskey and Bacardi, as well as newcomers like agave RTD brand Zuzu, which launched its online store on Thirstie this year. While other CPG brands have been increasingly getting into white-label fulfillment and same-day delivery,  for alcohol brands, the trend is still new. 
Still, it's a growing trend. Platforms like Drizly and Minibar Delivery saw unprecedented demand over the last year. The e-commerce alcohol market is expected to nearly double in 2021, thanks to a 42% increase since 2020, according to IWSR Drinks Market Analysis.
How Thirstie works
Thirstie's goal is "to become the Shopify for alcohol brands," Thirstie co-founder and CEO Devaraj Southworth told Modern Retail. The company, which launched as an alcohol marketplace in 2014, pivoted to white label delivery in 2017. Last year, just before the coronavirus pandemic hit, the startup debuted its turnkey delivery platform, called Thirstie Access. The company doesn't take a commission cut from sales. However, alcohol brands pay Thirstie a monthly flat fee for the e-commerce plan, which start at $500. 
The latest Thirstie iteration, said Southworth, runs on a network of licensed alcohol retailers that are allowed to ship across the country. "Our job is to link all the players in compliance with local federal and state alcohol laws," Southworth said. The platform's tools allow alcohol companies to launch branded websites, where they can sell via local retailers, including same-day delivery. This makes it an alternative to marketplaces, like Drizly, UberEats and DoorDash. 
The company currently has 200 stores in its network, which are licensed to ship across the country, said Southworth. "We think of these retailers as our fulfillment hubs, so maintaining strong relationships with them is crucial to operating the platform." 
There are a number of benefits to launching a branded delivery service, Southworth said. For one, the alcohol brand gets better ad and sales analytics to assess what SKUs perform best online. With that, Thirstie allows for integration with brands' latest digital campaigns, such as social media posts, out-of-home and paid ads. The platform also provides white label post-purchase tools, such as email notifications and customer communication, said Southworth, "so it looks like it's coming from the brand itself." Thirstie handles in-house customer service on behalf of the brand. 
While offering legal compliance is a major draw, "we tell brands that the biggest value is in receiving data and customer analytics," which has historically been difficult due to the three-tier system. He also said that Thirstie-powered sales aren't meant to replace traditional regional distribution, given that the latter still dominates the majority of American alcohol sales. 
Streamlining the fulfillment process is still a work in progress, said Southworth. Thirstie recently began offering discounted delivery charges through its integration with DoorDash, and is working on developing algorithms to improve routing, said Southworth. The company, which last fundraised in 2019, is also set to close a round this year to help it meet demand. 
Currently, Thirstie receives about 30 inbound inquiries per week, but Southworth said the company is being selective, "It's a longterm strategy," said Southworth. "We want to make sure brands are committed to growing their [DTC] in the long run."
A growing DTC space
Over the years, alcohol brands have been slow to launch robust direct-to-consumer strategies. Carly Sutherland, a strategy consultant who's worked with Molson Coors and General Mills, previously told Modern Retail that a big hurdle is that alcohol brands have to rethink how they communicate with customers. "A lot of legacy brands are catching up on building in-house customer relationship management," she said. Most recently, Bacardi attempted it with its new Mix Lab app, which offers exclusive recipes and shoppable products from across the company's brands.
White label delivery has helped whiskey brand Blackened Whiskey "provide a high touch consumer experience that is expected in today's e-retail space," James North, director of e-commerce at Blackened Whiskey, told Modern Retail in an email. 
The digital storefront provides a streamlined mechanism to facilitate sales when demand spikes, said North. Blackened Whiskey has also used the online channel for special releases. One example, North said, was the recent sale of over 1,000 bottles of the brand's Limited Edition Signed Bottles — which sold out in 13 minutes through the e-commerce site.
Kimberly Gordon, business development director at Pure the Winery, said that the first-party data gained from white label delivery allows the company to build more effective marketing campaigns. 
With Thirstie, the brand has been able to connect with more consumers throughout the U.S., as opposed to just in its U.S. market on the East Coast, said Gordon. Pure has been able to expand its online availability from 10 states to over 24 states this year, "which has helped increase revenue while spreading the word about its zero sugar wines," said Gordon.