How Walmart became an integral part of the DTC playbook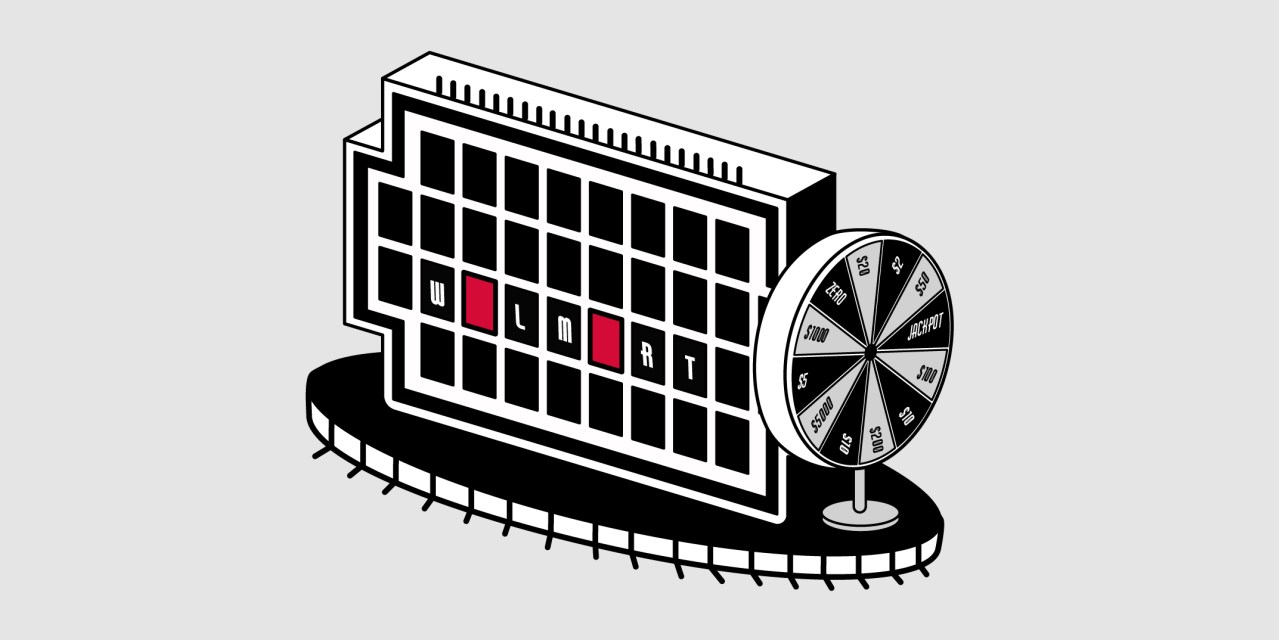 This story is part of Endgames, a Digiday Media editorial package focused on what's next, what's coming, and what's being phased out in the industries we cover. Access the rest of our Endgames coverage here; to read Glossy's Engames coverage, click here; Digiday's coverage is available here.
Walmart was never considered a hip partner to DTC brands. Then the pandemic hit.
As an essential store, Walmart became a lifeline for many Americans during the pandemic. And for young, up and coming brands looking for new customers, that created an unparalleled customer acquisition opportunity. 
While several DTC brands have tried out big box stores — such as Harry's in Target — this year, big-box stores have become a key part of the DTC growth strategy. It's a distinct shift in the digital commerce playbook. Instead of relying on online sales boosted by expensive digital customer acquisition channels, DTC brands realized they needed a behemoth partner — one that was able to quickly find new customers and efficiently deliver products during a pandemic. Walmart's dominant fulfillment methods, large physical footprint and a global supply chain suddenly became a must-have during the pandemic.
From DTC mainstays like Quip and Lola to newcomers like Modern Fertility and mattress brand Big Fig, more brands are turning to Walmart — both its stores and growing e-commerce marketplace — as an important tool for growth.
Over the years, Walmart has courted major digitally-native brands such as Bonobos, Modcloth and Allswell. But many of those partnerships didn't work out, resulting in a "mishmash" of assortment. Until now, the DTC playbook was predominately focused on growing direct digital sales and getting customers to buy from their own websites. Brands like Away and Allbirds, for example, have eschewed selling at big-box stores to maintain control over their branding and customer service. Large retail partnerships, the theory went, were good for distribution but meant less first-party data and fewer ways to control the customer experience.
That perception, however, has changed over the last year. As Walmart's latest young brand partners can attest, being overly selective about retail channels is no longer an option. With every brand and retailer online, having a big-box giant partner is paying dividends.
"We know that the majority of people out there rely on big-box stores for their oral care needs," Quip co-founder and CEO Simon Enever said recently. While big box partnerships were once deemed less-than-sexy among the DTC crowd, Enever explained that at the end of the day it's where most Americans shop for necessities.
One of Walmart's latest DTC additions is direct-to-consumer plus-size mattress brand Big Fig, which began selling on Walmart.com this fall. The company, which launched in 2017, took the partnership leap because Walmart's shoppers overlap with Big Fig's customer base's need for convenience, said president Jeff Brown. As a niche brand in a category-within-a-category, Big Fig was already benefiting from the online shopping boom earlier in the year: It's projected to more than double sales for the third year in a row, according to the company. However, the brand is taking advantage of Walmart.com's robust e-commerce and SEO capabilities by being a merchant on Walmart.com; as a marketplace, Walmart's website offers partner brands access to traffic data across a wider audience.
"It's about a new audience's ability to get access to our product," Brown said. He also cited the straightforward onboarding to Walmart's system as an appeal as a young brand. "It's not a big revenue driver at this point in time, but we're pleased with sales and happy with gaining a new customer base," said Brown. 
Meanwhile, upstart sexual wellness and feminine brands have also been turning to Walmart as a new sales channel. Period product company Lola began selling its products at nearly 3,000 store locations and Walmart.com in March. While this partnership was planned prior to the coronavirus outbreak, co-founder Jordana Kier said the pandemic instantly proved out the expansion thesis. 
The company, which has sold 10 million period products to date, said the partnership is attracting new, younger, and more diverse feminine care shoppers who prefer to shop in store. It's more difficult to convert a new customer for such an intimate product online; Lola has learned the value of being a physical package on a shelf. "We understand that everyone's routine has been dramatically affected," Kier said.

Another new element to the DTC-Walmart calculus is its fulfillment — which has become even more enticing as the retailer continues to build out its Amazon Prime competitor, Walmart+. With millions of customers in need of grocery and personal care items, Walmart is becoming a go-to amid the pandemic, even for niche wellness products. Afton Vechery, co-founder and CEO of health startup Modern Fertility — which began selling in Walmart in 2019 — recently said Walmart was an integral partnership because "often-time need these products immediately." Which is to say: instead of doing the expensive expedited fulfillment on their own, more brands like Modern Fertility see the merits of partnering with a giant. 
Put together, Walmart's status as an essential retailer has invigorated its relationship with DTC brands. DTC brands grew because of cheap online customer acquisition. Now, with more brands online and competition increasing, companies are realizing the merits of big-box partnerships. While digital channels continue to fluctuate, companies are seeking out other ways to more sustainably find new customers.
Instead of thinking of mass distribution as something that made a brand less unique, big-box stores are now seen as one of the most important ways to meet customers where they are. That's exactly what brands like Modern Fertility leaned into. For the reproductive health brand, the partnership is part of its overall mission to be more accessible. As Walmart continues to embrace digitally native startups, Afton concluded, consumers are able to walk into their local location and "see brands that resonate with them."