How Walmart's Spotify partnerships takes direct aim at Amazon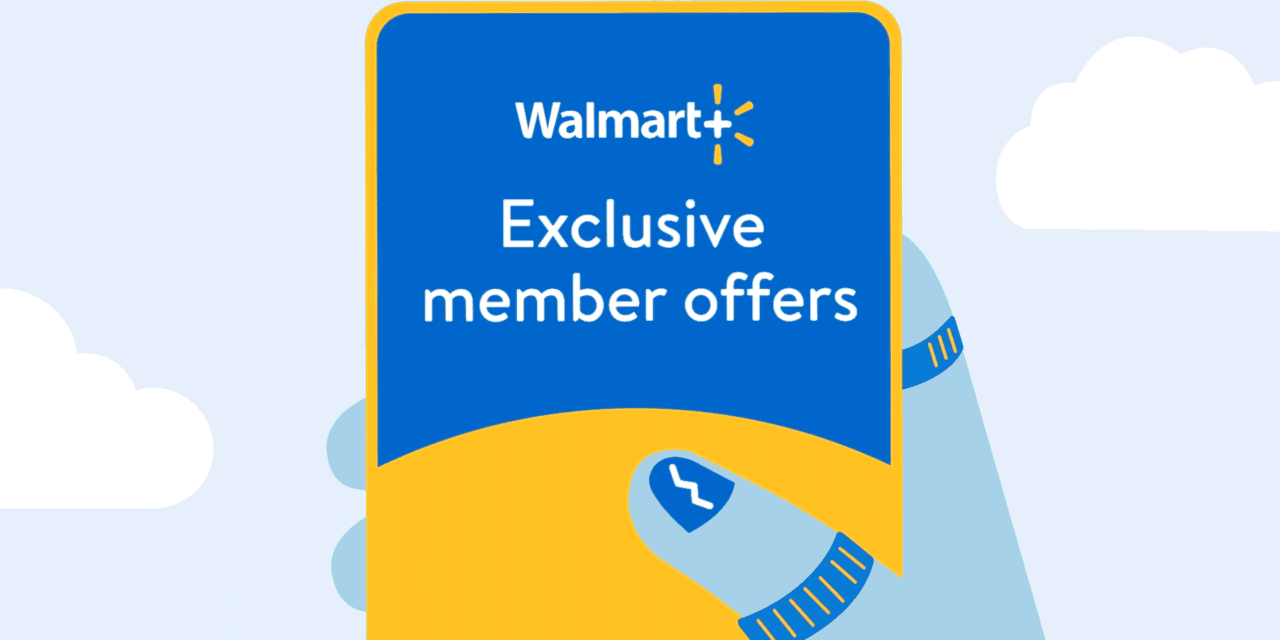 Walmart
On Tuesday, Walmart announced that new and existing Walmart+ members would receive a free six months of Spotify Premium for no extra charge, the latest initiative to get more customers to sign up for its membership program.
Walmart launched Walmart+ in September 2020 with unlimited free delivery from stores and fuel discounts for $98 a year. Since then, the retailer has added features like early access to sales and free Walmart+ membership for American Express cardholders. Walmart's latest partnership with Spotify, however, is the first streaming and content addition to Walmart+'s suite of services. This signals a move from retail discounts alone, into a mix of streaming content, as well as e-commerce and brick-and-mortar perks.
Moreover, it targets a weak spot for Amazon. According to data from Clarus Commerce, only 3% of Prime users enrolled in Prime for its music streaming benefits.
Traditionally Walmart has focused primarily on in-store or omnichannel shopping benefits for its Walmart+ program. Walmart executives declined to share the number of Walmart+ members in their fourth-quarter earnings conference in February this year, but Deutsche Bank estimated that the service was at about 32 million members as of September 2021. In the same fourth-quarter call, executives said membership income was up 9% year-over-year. Amazon Prime, for comparison, has over 200 million members.
Now, however, Spotify streaming will help the program tap into members who are "passionate about their music and entertainment," said Walmart+'s svp and gm Chris Cracchiolo in an announcement about the new deal.
"[It's] definitely adding value and exclusivity to Walmart and an experiential type of benefit outside of the Walmart walls or gas stations is a really smart move," said Tom Caporaso, CEO of loyalty program provider Clarus Commerce.
For Spotify, meanwhile, Caporaso believes the partnership will "potentially introduce [Premium] to customers that are on the free program and also get them into a Premium service after that trial period."
Michael Felice, an associate partner at Kearney added that — beyond customer acquisition on both sides of the partnership — adding content provider partnerships could help Walmart tap into what its most loyal customers are listening to in music and begin to gather more data.
"Walmart looks to segment deeper beyond the [unit of the] household," said Felice. "As we shift into being more tech-centric — where engagement is defining how to win the transaction — Walmart has to understand what content people are purchasing. Gen Z  and Millennial content interaction doesn't model that of their Gen X boomer parents… It's very important for brick and mortar retailers to have an interaction point into that."
Prime versus Plus
More broadly, Walmart's new positioning of Walmart+ into content suggests the retailer may be following the Amazon Prime playbook.
"People forget that Prime started with one benefit — faster, free shipping — and then obviously added so many different benefits and is the juggernaut that it is today," said Caporaso. "I very much see that playbook with Walmart+ here."
In April last year, Jeff Bezos announced that Amazon Prime had reached over 200 million members worldwide, and Prime's content offerings are currently much more robust than Walmart+'s. Prime membership grants access to Prime Video, Amazon Music, Prime Gaming and Prime Reading, as well as discounts on Amazon Music Unlimited and Amazon Kids+. However, both Spotify and Apple Music own greater market share of music streaming than Amazon Music, according to a report from Midia Research. Walmart's partnership with Spotify links the retailer to the biggest music streaming platform.
Other retailers, too, seem to be learning from Prime's success and are moving their paid membership programs beyond discounts alone, into a variety of bundled services. Best Buy's Total Tech program, for example, offers free shipping, 24/7 Geek Squad tech support and free delivery and installation. Petco's vital care program bundles 30% discounts on grooming with unlimited veterinary visits at vet partners. REI's membership comes with free shipping, discounts on gear servicing, and product trade-ins.
Even with this expansion into digital services, Walmart's membership program has largely been tied to its brick-and-mortar store fleet so far. Walmart+ members have a variety of in-store benefits that Prime customers do not. Customers can order delivery from Walmart's 10,593 stores for free, get free shipping online and use contact-free checkout via mobile phone scan and go.
"Even a powerhouse like Walmart cannot play Amazon's game," said Felice. "It's not necessarily expanding in a pure digital sense. It's understanding what that engagement means to offer more convenient services in brick-and-mortar as well… Amazon is still testing the waters with Amazon Prime stores and others on how they can unlock that."